TRADITIONAL MOUNTAINEERING ™


www.TraditionalMountaineering.org ™ and also www.AlpineMountaineering.org ™

™
FREE BASIC TO ADVANCED ALPINE MOUNTAIN CLIMBING INSTRUCTION ™
Home | Information | Photos | Calendar | News | Seminars | Experiences | Questions | Updates | Books | Conditions | Links | Search

X-Adventure Raid Adventure Race qualifier in Bend, Oregon USA
-Registration and Gear Check-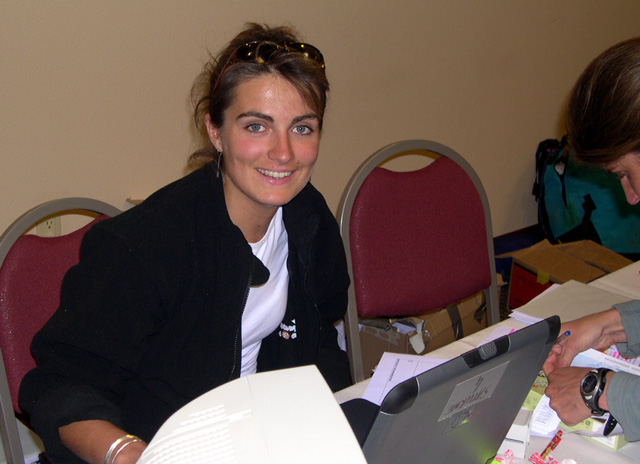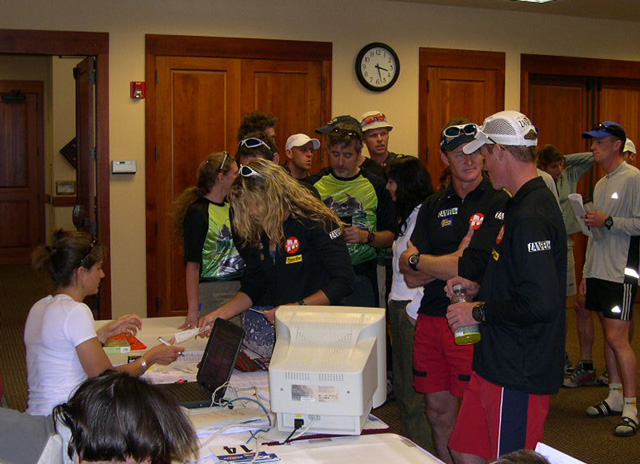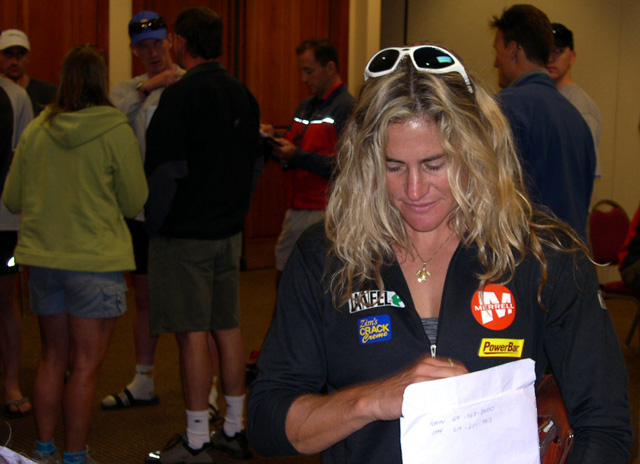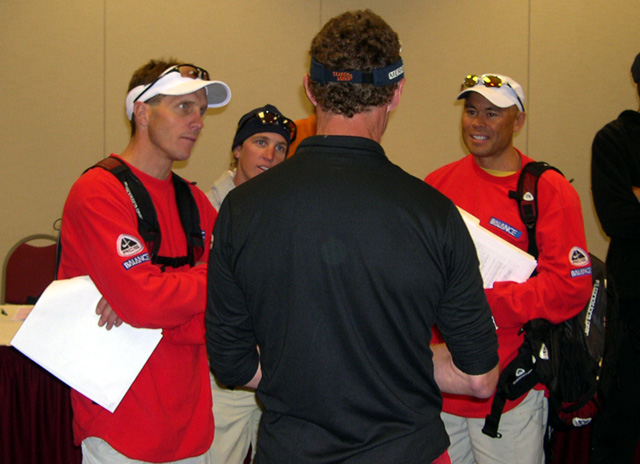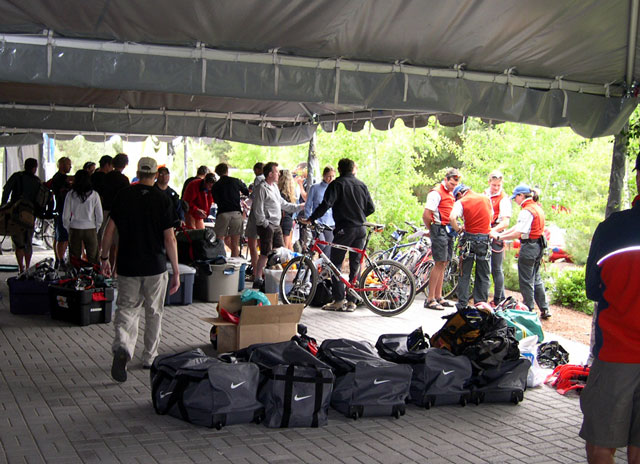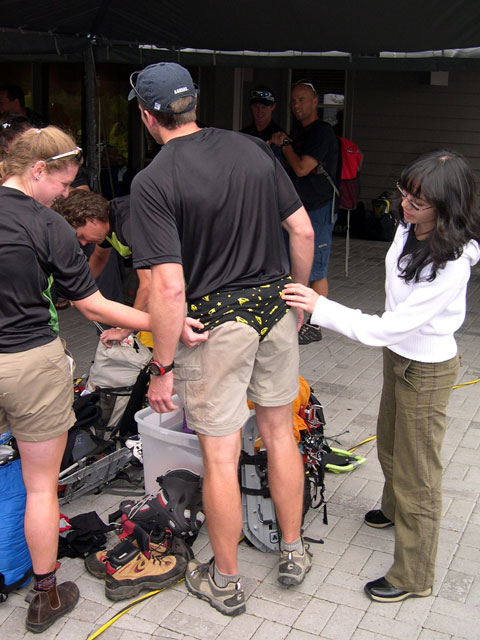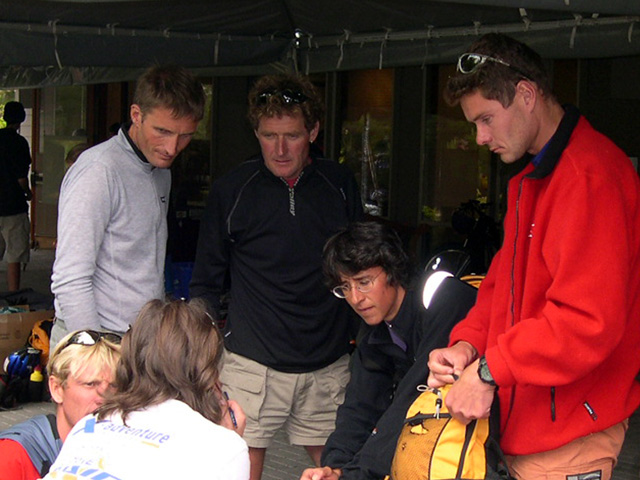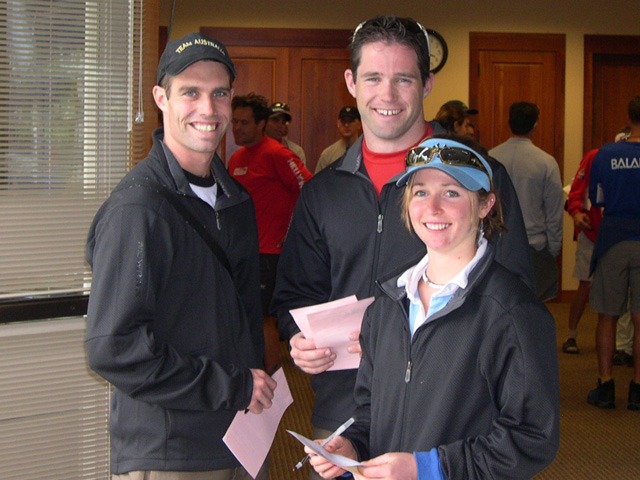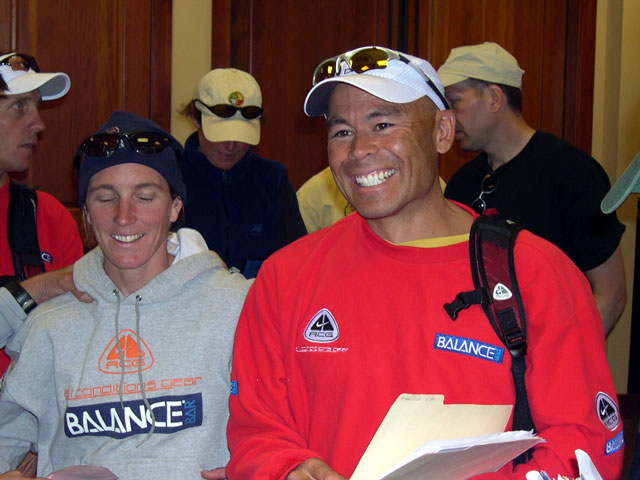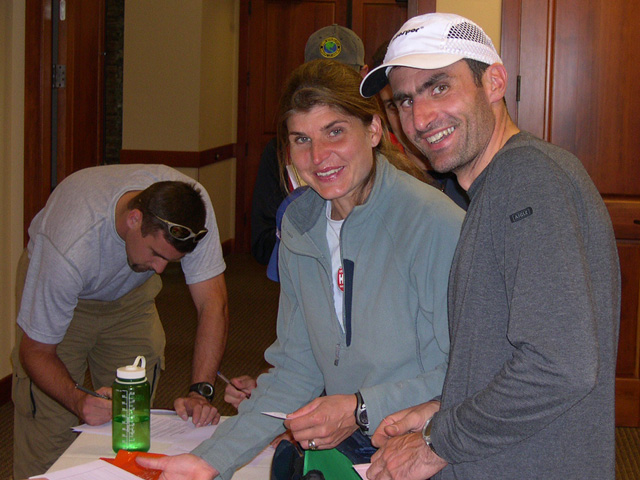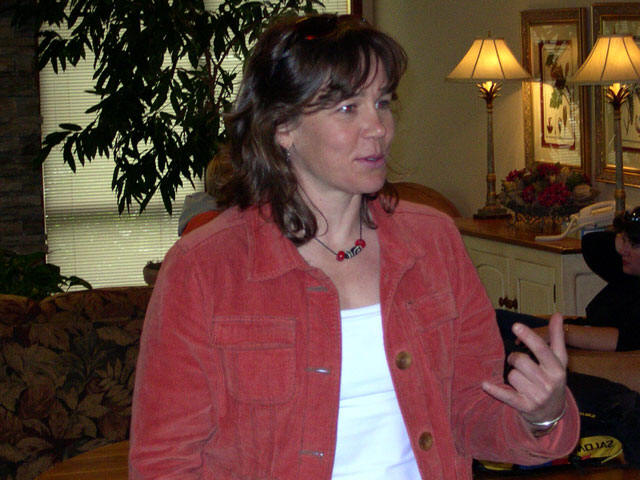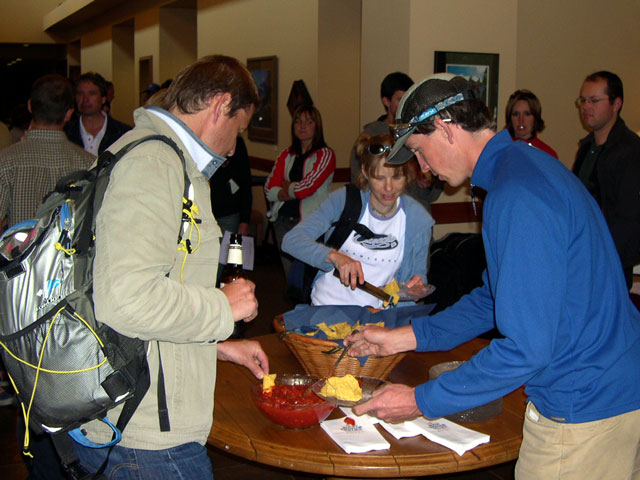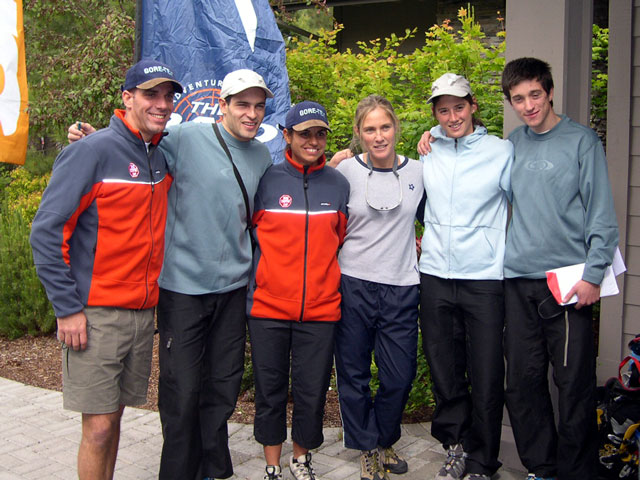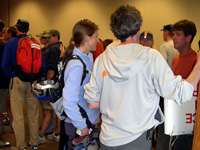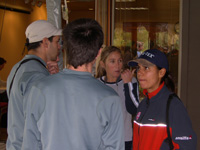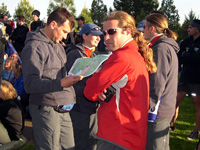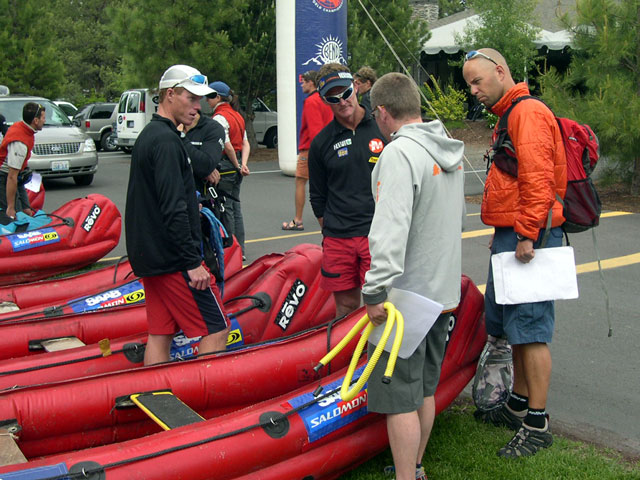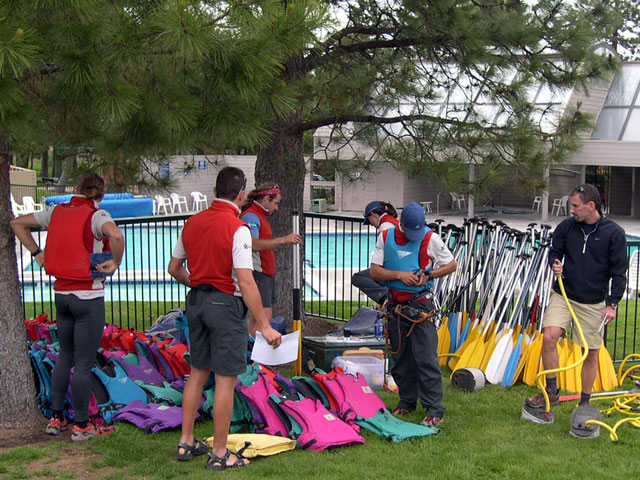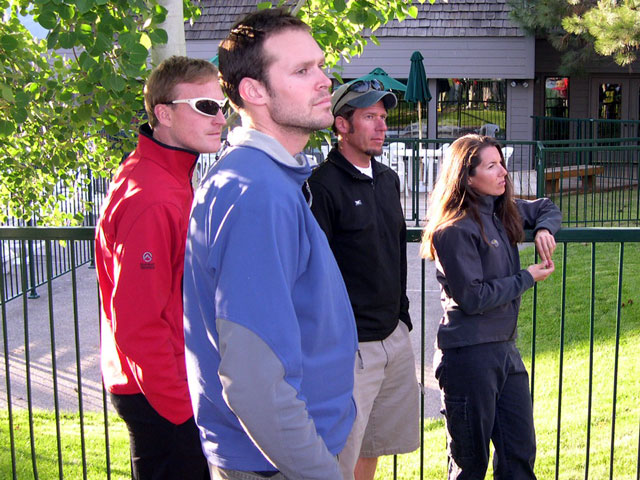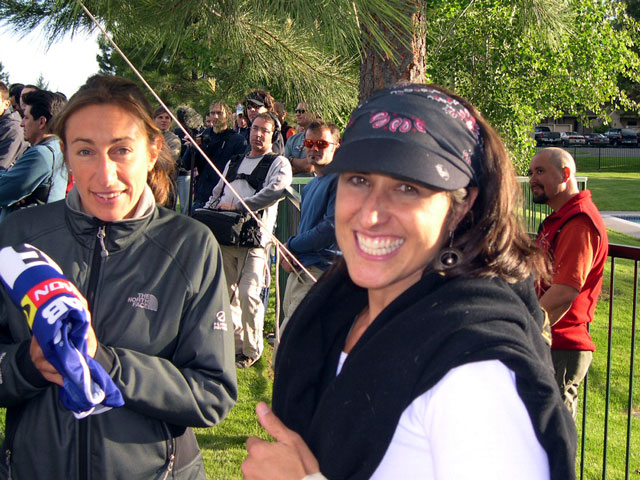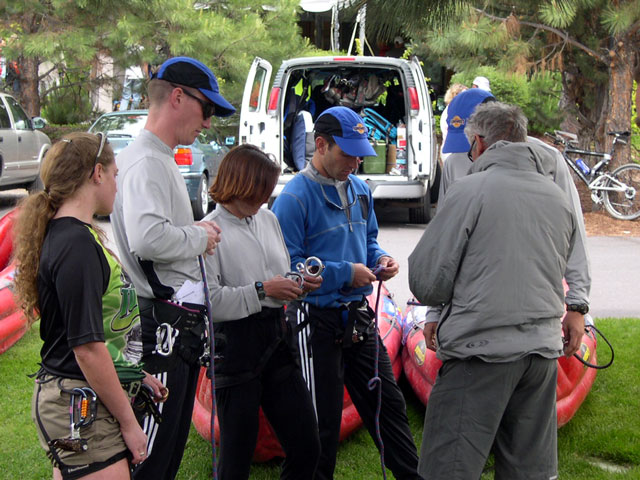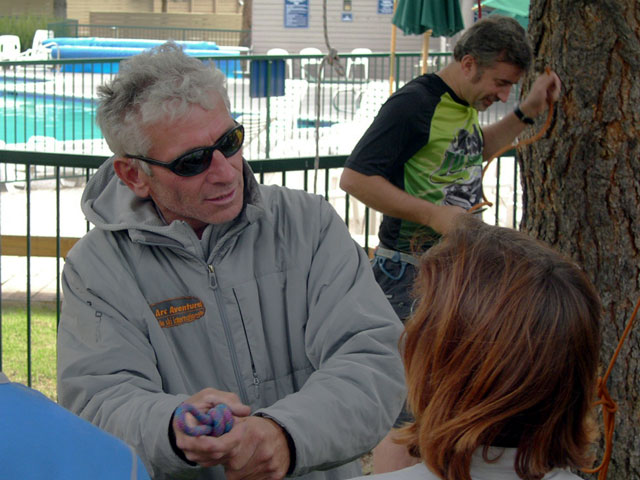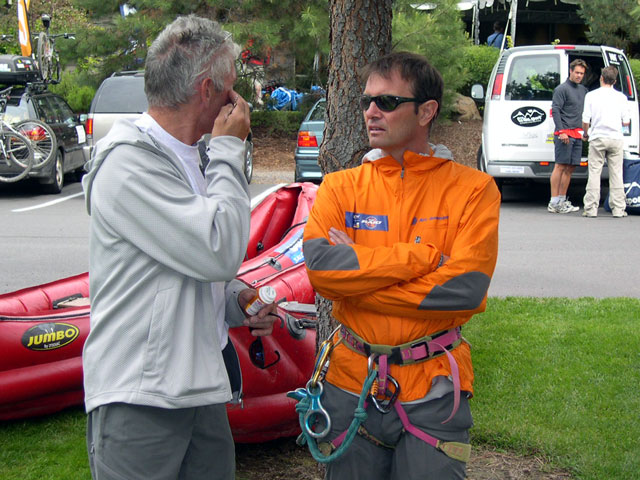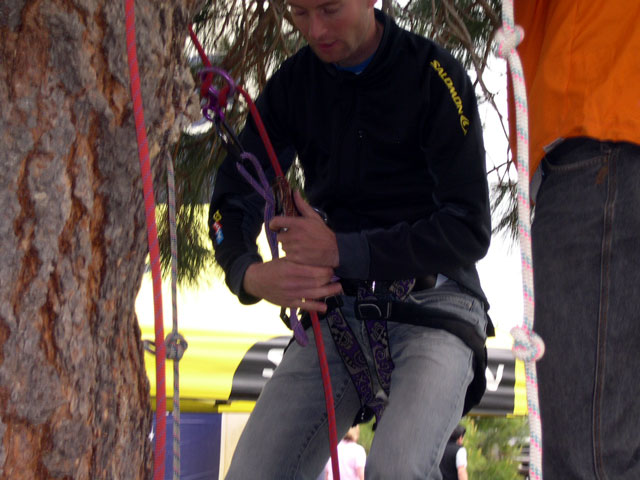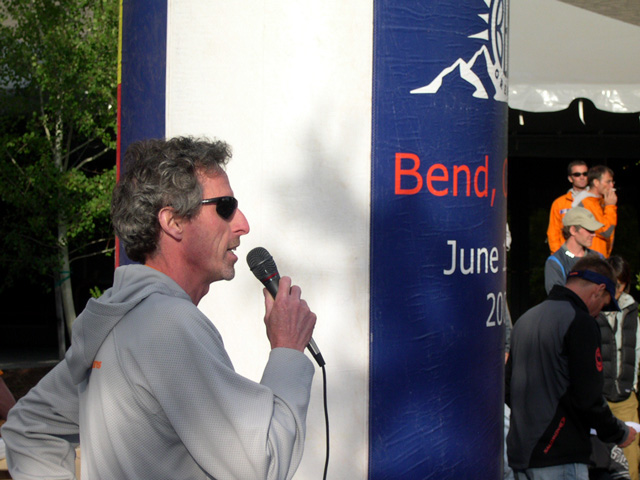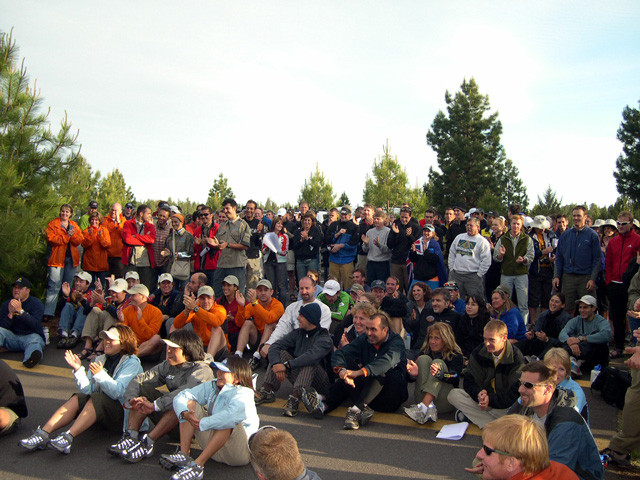 Copyright© 2004 by Robert Speik. All Rights Reserved.

Events:


Friday to Sunday, June 11-13, 2004, Raid World Championships Adventure Race North America qualifier runs two days near Bend Oregon!
This race is an official US qualifier for the Raid World Championships to be held later this year. The best teams from five continents are chosen in these qualifiers and Bend is the host of the only qualifier on the North American Continent. Organizer Rebecca Rusch will be assisted by a professional race crew from France and local volunteers. Volunteers and participants will attend a pre-race orientation at Mt. Bachelor on Friday night. The Adventure Race starts Saturday morning at 6:30AM at Mt. Bachelor and will conclude late Sunday at the Amphitheater in the Old Mill District. More information from BARK's Pam Stevenson at 389-5599. See photos of a local BARK Adventure Race in 2003. Read the BARK newsletter. The official web of The Raid World Championships. Local coverage

Raid World Championship race coming to Bend!
One stop on global event, picked for variety of terrain

From Bend.com news sources
Wednesday, February 4, 2004

Saga d'Aventures, the producers of the Raid World Championship and its qualifying world tour the X-adventures Raid Series, and Aura360 are proud to announce the location of the North American stage to be held in Bend, Oregon, June 11-13.

Bend will serve as the North America qualifier for the Raid World Championship and be the second stop of the five-stage series. Other qualifying stops for the Raid World Championship, to be held in Argentina November 29-December 5, include Morocco, France/Italy, and Australia.

The X-adventure Raid Series:
-The only global circuit of adventure racing events, with identical rules, format and management
-50 co-ed teams per event covering over 200km of mixed terrain
-30 teams qualify for Raid World Championship

The X-adventure Raid Series event will feature approximately 50 co-ed teams of four who will traverse over 200 kilometers across varied outdoor terrain. Teams will navigate their way through the course over a two-day period on mountain bikes, canoes, skis, in-line skates, and on foot. The course is kept a secret from competitors until just before the race, when pre-designated checkpoint locations are released to the teams.

Bend was selected for its wide variety of challenging terrain, ranging from the volcanic-formed Cascade mountain range to the beautiful Deschutes River, numerous lakes, desert terrain and miles of single-track in Ponderosa pine forests.

The Raid World Championship:
-An equitable global qualifying system
-The World's 30 top teams
-An innovative and technical race course
-A stunning and challenging venue: Argentina, and the Patagonian lakes and mountains around San Martin de Los Andes

"We're thrilled to organize the North American leg of the X-adventure Raid Series in Bend this year. We will take advantage of this extraordinary environment to organize an event that meets the expectations of all the top level teams who compete on our circuit", stated Sylvain Thuault, Race Director.

The town of Bend and flagship mountain resort Mt. Bachelor will play host to the event and support marketing and promotional efforts to the greater Bend area.

"The Bend VCB is extremely excited that RAID organizers have selected Bend to hold their race" stated Jackie French, Executive Director of the Bend Visitor & Convention Bureau. "It's a perfect fit for Bend as Oregon's Playground. This race is a big deal in regards to the significant amount of national media exposure and the immediate positive economic impact that we will receive as the host city. The Bend VCB, Mt. Bachelor and the Deschutes National Forest were delighted to work with RAID organizers to make this happen."

For more information on the event, please visit www.theraid.org

Event sponsors Saab and Salomon will help drive regional and national awareness for the event. For Salomon, based in Portland, Oregon, the event is held in their backyard for the first time since the Series' inception in 1998.

XXXXXXX

TraditionalMountaineering folks thank the X-Adventure Raid folks for the opportunity to assist this fine weekend of world class aerobic sport. --Webmeister.


Read more . . .
News of the X-Adventure Raid World qualifier in Bend, Oregon USA
Map of the Raid adventure race course for 2004 Broadband only

Race events in Bend, OR
Photos of the 2004 Pole Pedal Paddle race transitions
Pole Pedal Paddle 2004 results by age group
Pole Pedal Paddle race changes in 2004
Pole Pedal Paddle 2003 race results
Pole Pedal Paddle 2002

Snowshoe Shuffle comes to Bend, Oregon
Atta Boy 300 dog sled race start and finish from Mt. Bachelor
Bend Adventure Racing Klub - The Wild Juniper Berry Race
Annual race to the top of Pilot Butte
Pilot Butte - hike and run to the summit
Cascade Cycling Classic 2002
Bouldering gets a handhold at Smith Rock
ABS Contest night at InClimb Gym
Five Sisters Marathon
CORK, Central Oregon Running Klub plays in The Badlands


Traditional Mountaineering R & R in Central Oregon
Rafting class 3 on the Deschutes River
Winterfest in Bend, Oregon


Bend's Tower Theater restored to 1940s elegance
A snowshoe adventure with Bend Parks and Recreation
Bend's Wednesday market near the Deschutes River in Drake Park
Central Oregon's High Desert Museum in Bend

Wolves seen at the Museum!
Bend Log Jam celebrates the opening of the Deschutes southern crossing bridge


Bend's southern crossing bridge
The Beach Boys concert in Bend Oregon, Summer 2003


Cascade Music Festival in Drake Park, Bend Oregon


Misty River Band plays a free concert next to the Deschutes River


Riverfest boat-demo in Bend Oregon
Earth Day in Bend, Oregon


Customer appreciation night at a local store
Nordic Club's fall ski swap
Sustainable living expo in Bend
Fall festival in Bend


Joan Baez concert at the Athletic Club of Bend
Sunriver Resort exotic car rally
Munch-n-Music R & R in Bend

• Alpine Mountaineering: This is the central interest of TraditionalMountaineering. This tradition-based sport includes: on and off trail hiking, scrambling, light weight wilderness backpacking, Leave-No-Trace camping and bivouacking, as well as technical travel and mountaineering on snow, rock and ice, glacier travel, technical rock climbing and summitting peaks.
• Related Activities: Alpine Mountaineering is an aerobic sport. It includes jogging, running, hiking the hills, backpacking, climbing, mountain biking, back country skiing, snowshoeing, telemark skiing and similar sports all acting together to improve aerobic capacity, strength, balance and athleticism.