TRADITIONAL MOUNTAINEERING ™
www.TraditionalMountaineering.org

™ and also www.AlpineMountaineering.org ™

©
FREE BASIC TO ADVANCED ALPINE MOUNTAIN CLIMBING INSTRUCTION™
Home | Information | Photos | Calendar | News | Seminars | Experiences | Questions | Updates | Books | Conditions | Links | Search

Suggest-a-Book


Search this site!
Traditional Alpine Mountaineering Books
My Bibliography of Books about Traditional Alpine Mountaineering

pdf, 7 pages, revised 01-03-15
This is a basic list of books we have purchased over the years for our personal library. I know there are important omissions. Some wonderful books I do not own as yet, Bradford Washburn's, Mountain Photography, for instance. The books we marked with a (+) might be read first.
The books marked with a (*) on my list are also included in the important list of fifty-two influential books from the first 100 years of the American Alpine Club. The list is titled "High Praise" by David Stevenson that was published in the 2002 American Alpine Journal.

My recent Book Reviews:
Mountaineering: The Freedom of the Hills, 8th Edition


Leave No Trace, Backpacker's Guide
The Games Climbers Play, a Collection of Mountaineering Writing
Beyond Risk, Conversations with Climbers
NOLS Climbing Instructors Notebook
Learning to Rock Climb, by Michael Loughman
Stretching, by Robert and Jean Anderson
South Sister, by David Stockton
Annapurna, a woman's place is on top, by Arleen Blum
Touching the Void, by Joe Simpson
The Outdoor Knots Book by Clyde Soles
The Trad Guide to Joshua Tree
The 1972 Chouinard Catalog of hexentrics, pitons and more
Distant Peaks - A Journey through Cultures & Conquests
Beyond the Mountain, by Steve House
Climbing Dictionary, by Matt Samet
75 Scrambles in Oregon by Barbara Bond, soon!
MIA CULPA
Note: I have book review writers cramp! I have acquired about 100 books since my Bibliography was made in 2002. I have about twenty books that I want to review. My problem is the time to do the reading and writing. I WILL TRY TO DO BETTER.
--Webmeister Speik, December 1, 2013
More soon as I can!


© This stack of books is used with the kind permission of Michael Chessler.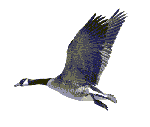 Do you know of a book that we have omitted from our list? Send us your suggestion!
Use the same form to submit a book review!




WARNING - *DISCLAIMER!*
Mountain climbing has inherent dangers that can in part, be mitigated!


Books