TRADITIONAL MOUNTAINEERING ™
www.TraditionalMountaineering.org ™ and also www.AlpineMountaineering.org ™

™
FREE BASIC TO ADVANCED ALPINE MOUNTAIN CLIMBING INSTRUCTION™
Home | Information | Photos | Calendar | News | Seminars | Experiences | Questions | Updates | Books | Conditions | Links | Search

Read more:
ABS Contest night at InClimb Rock Gym in Bend Oregon
Click on an image you like to see the full version; broadband folks can click here to see the full sized page.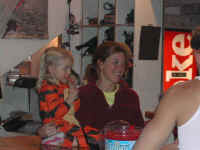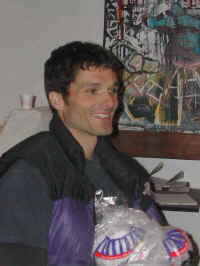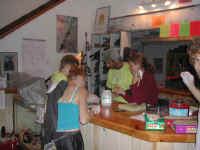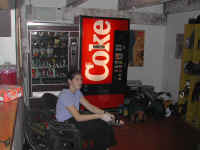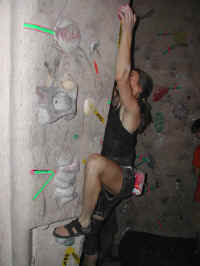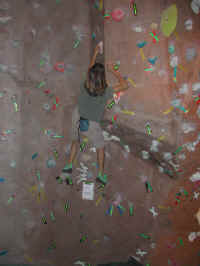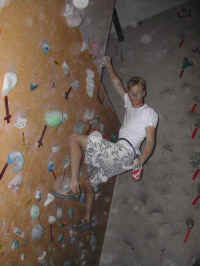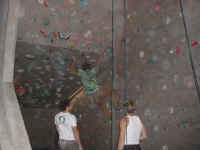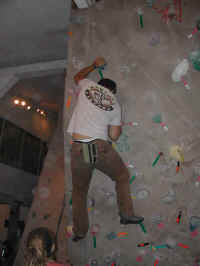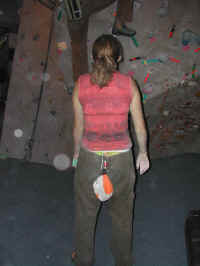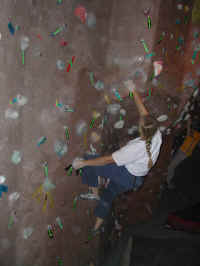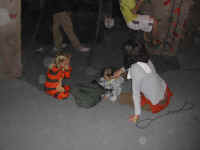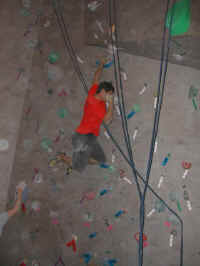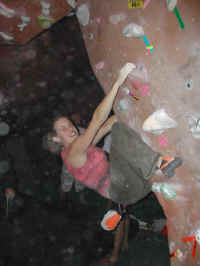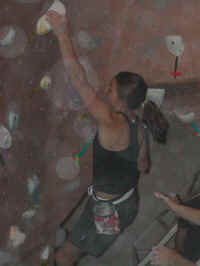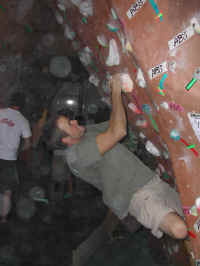 Copyright© 2002 - 2007 by Robert Speik.
All Rights Reserved.
FROM OUR CALENDAR OF INTERESTING EVENTS:
Saturday, October 26, 2002, Full Moon Fever, an ABS competition event at InClimb Gym
Registration 4:30PM, climbing 5:30 to 8:30PM. Fees $25 (includes T shirt), $20 ABS members (includes T shirt) Setters: Larry Brumwell, Grant Ortman, Ed Skieens. Call Larry or Lea Brumwell at at InClimb 388-6764 for information. See photos of this event
Note: This Full Moon Fever ABS competition event at InClimb Gym was "covered" by TraditionalMountaineering with the new Nikon digital camera. We took about 70 great photos of the people and the action and most of the photos bombed. OK, so now we have read the instruction manual on indoor flash settings. Lots of friends will be disappointed as we got some heroic shots. At least we did not waste any film. --Webmeister Speik

Read More:

ATHLETIC EVENTS IN BEND
Rafting Rumble on the Deschutes River at Big Eddy Rapids
The Annual Great Duck Race in Drake Park in downtown Bend, Oregon
The Oregon High Desert Classic "A" Rated Hunter/Jumper Show
Cascade Cycling Classic's Twilight Criterium around downtown Bend
North American Pond Skimming Contest at Mt. Bachelor
Pole, Pedal, Paddle candid finish photos 2006
Fresh Air Sports Sprint Triathlon and the COBRA Children's' Fair
Bend's Cascade Cycling Classic 2005
X-Adventure Raid Adventure Race photos of the 2005 qualifier in Bend, Oregon USA
Just Around the Bend Marathon
Pacific Crest sports festival in Sunriver: Triathlon and Duathlon News of this event!


X-Adventure Raid Adventure Race North America Qualifier in Bend!

Six pages! News of this event!


X-Adventure Raid North American qualifier in Bend - racers' route map

Broadband only!>


Pole Pedal Paddle course transition photos for 2004

Results by age group 2004


Snowshoe Shuffle comes to Bend, Oregon
Atta Boy 300 dog sled race start and finish from Mt. Bachelor
Pilot Butte - hike and run to the summit
Bend Adventure Racing Klub - The Wild Juniper Berry Race


CORK, Central Oregon Running Klub plays in The Badlands
ABS Contest night at InClimb Gym


Pole, Pedal, Paddle 2002
Cascade Cycling Classic 2002

SMITH ROCK
Redmond Fire Department rescues a senior hiker at Smith Rock
Smith Rock Spring Thing in 2006
Smith Rock Spring Thing 2006 volunteer's party at the Barn
HERA climb for life fundraiser at Smith Rock
HERA climb4life party at the Smith Rock Barn
American Alpine Club and Traditional Mountaineering build another rescue cache at Smith Rock
Smith Rock Spring Thing Improvements
Smith Rock Spring Thing 2004 Party!


Smith Rock hiking in the spring
Smith Rock from above the Burma Road
Smith Rock rescue cache by AAC/ORS and TraditionalMountaineering
Smith Rock weekend
Smith Rock Monkey Face practice