TRADITIONAL MOUNTAINEERING ™


www.TraditionalMountaineering.org ™ and also www.AlpineMountaineering.org ™

™
FREE BASIC TO ADVANCED ALPINE MOUNTAIN CLIMBING INSTRUCTION ™
Home | Information | Photos | Calendar | News | Seminars | Experiences | Questions | Updates | Books | Conditions | Links | Search


-Alpine to Nordic transition-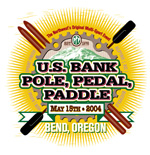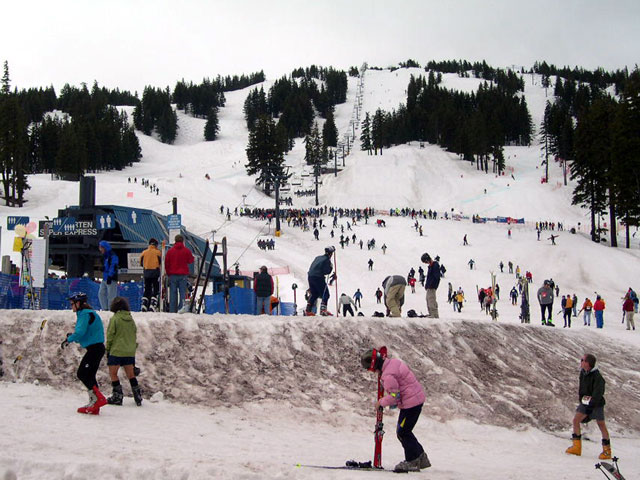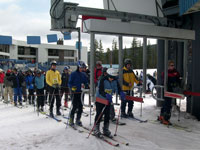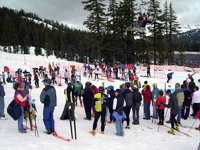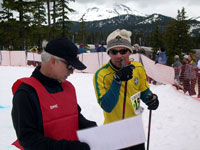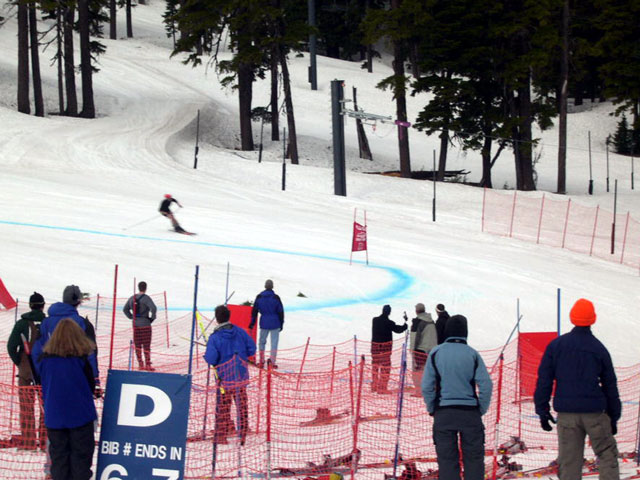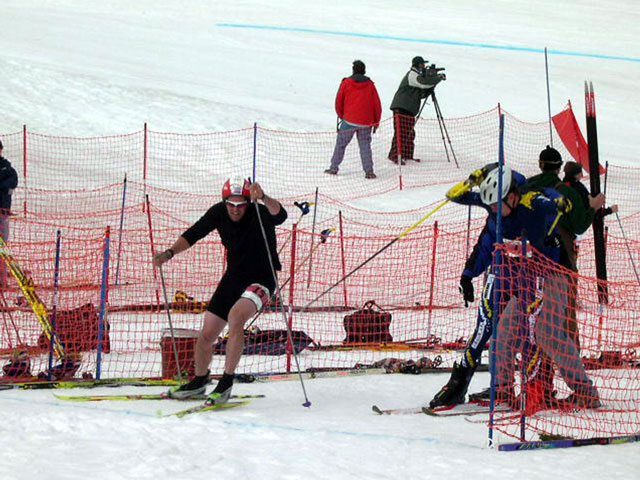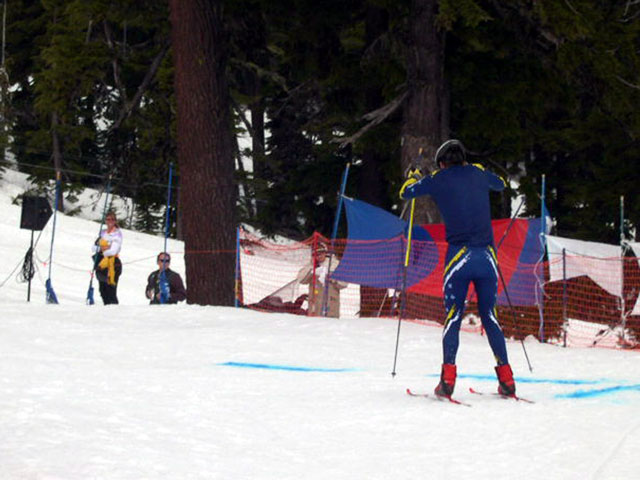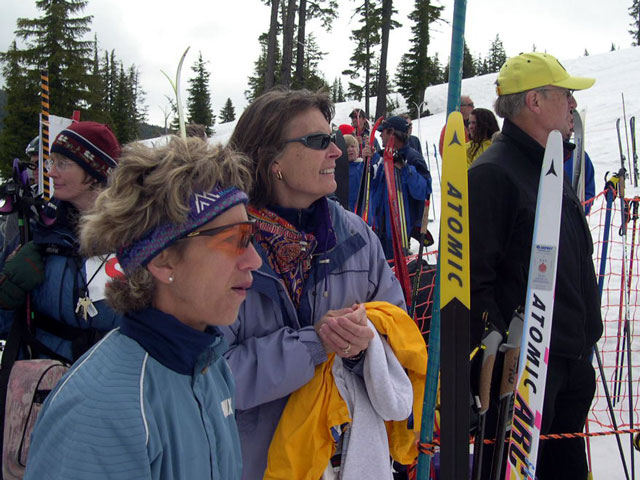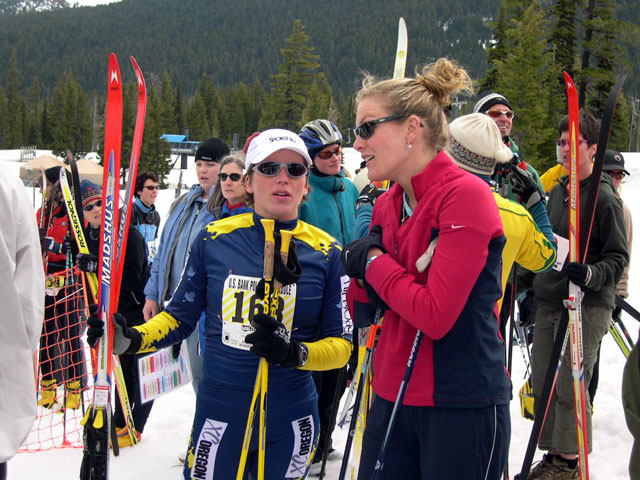 Copyright© 2004 by Robert Speik. All Rights Reserved.
2004 U. S. Bank Pole Pedal Paddle Course Changes
The Mt. Bachelor Ski Education Foundation (MBSEF), with the support of U.S. Bank, will be holding Central Oregon's largest sporting event, the 28th Annual U.S. Bank
Pole Pedal Paddle, May 15, 2004. The U.S. Bank Pole Pedal Paddle is the largest fundraiser for the Mt. Bachelor Ski Education Foundation. MBSEF is a not-for-profit
corporation and all proceeds support alpine and cross-country race and snowboard competition training for juniors.

The course for 2004 will be as follows: the start will be at the top of the Red Chair with the exchange point to cross-country at the West Village Lodge area. The
cross-country ski leg is approximately 8 km with a 22-mile bike ride into town as the third stage. The run leg is on the beautiful scenic trail along the Deschutes River,
approximately 8 km followed by a 2 mile river stage, this time between the new Healy and Colorado Bridges. The canoe/kayak leg will enter across the river from the new
Logdeck Park (access from Columbia Street). Participants may use a canoe or kayak (must not have oarlocks). The final leg of the race is a 1/3mi. sprint from the
entry/exit area to the finish in Les Schwab Amphitheater.



Read more . . .


Events in Bend, OR
Pole Pedal Paddle 2004 results by age group
Pole Pedal Paddle 2003 race results
Pole Pedal Paddle 2002

Snowshoe Shuffle comes to Bend, Oregon
Annual race to the top of Pilot Butte
Bend Adventure Racing Klub - The Wild Juniper Berry Race
Cascade Cycling Classic 2002
Bouldering gets a handhold at Smith Rock
CORK, Central Oregon Running Klub plays in The Badlands
Atta Boy 300 dog sled race start and finish from Mt. Bachelor

LATEST PHOTOS
Ice axe self belay and self arrest seminar
Para-gliding off the summit of Mt. Bachelor near Bend in Central Oregon
Wolves introduced to the High Desert Museum
A sustainable way to use feathers to adorn my lady
Broken Top winter summit with Eric Hoffman
Mt. Jefferson winter summit with Eric Hoffman
Twenty old growth Junipers stolen from The Badlands WSA - More information
Eric Simonson autographs a photo for TraditionalMountaineering
ODFW clinic - Becoming an Outdoors Woman
Mt. Bachelor, the Three Sisters and Broken Top
Mt. Bachelor ski and summer resort during the Atta Boy 300
A snowshoe adventure with Bend Parks and Recreation
Climbing Mount Hood in May
Climbing Mount Hood in June
Climbing Mount Hood in July
Traditional snow climbing training: snow anchors and rappels
Glacier Travel and Crevasse Rescue Seminar
Photos of the Three Sisters Wilderness Summits from Sparks Lake
Climbing to the summit of Broken Top


Climbing to the summit of Mount Thielsen


Middle and North Sister exploratory adventure


Mt. Thielsen exploratory climb


Geocaching the summit of Belknap Crater in the Mt. Washington Wilderness
Mt. Adams by the Mazama Glacier Route
Mt. Adams, a fine traditional alpine mountaineering summit


North Sister and Middle Sister spring summits on telemark skis

• Alpine Mountaineering: This is the central interest of TraditionalMountaineering. This tradition-based sport includes: on and off trail hiking, scrambling, light weight wilderness backpacking, Leave-No-Trace camping and bivouacking, as well as technical travel and mountaineering on snow, rock and ice, glacier travel, technical rock climbing and summitting peaks.
• Related Activities: Alpine Mountaineering is an aerobic sport. It includes jogging, running, hiking the hills, backpacking, climbing, mountain biking, back country skiing, snowshoeing, telemark skiing and similar sports all acting together to improve aerobic capacity, strength, balance and athleticism.