TRADITIONAL MOUNTAINEERING ™
www.TraditionalMountaineering.org ™ and also www.AlpineMountaineering.org ™

™
FREE BASIC TO ADVANCED ALPINE MOUNTAIN CLIMBING INSTRUCTION™
Home | Information | Photos | Calendar | News | Seminars | Experiences | Questions | Updates | Books | Conditions | Links | Search

Read more:
REI opens new store in Bend Oregon!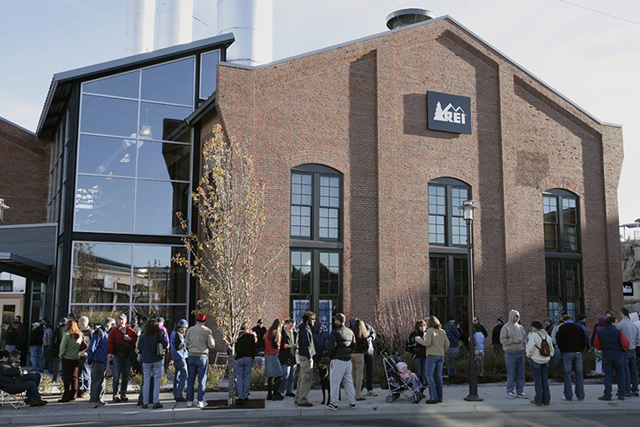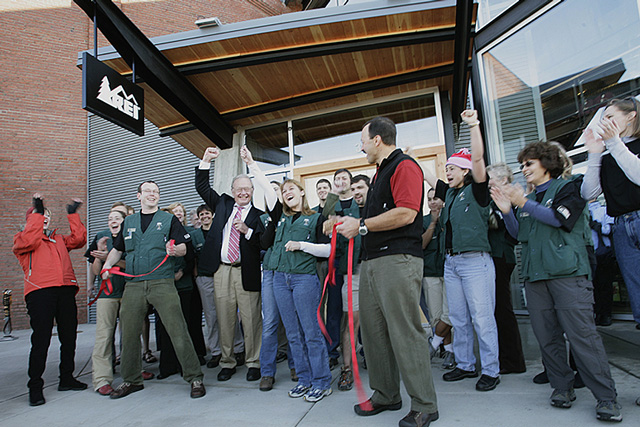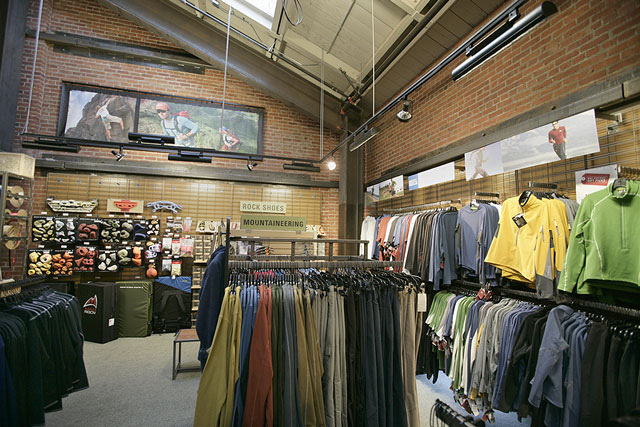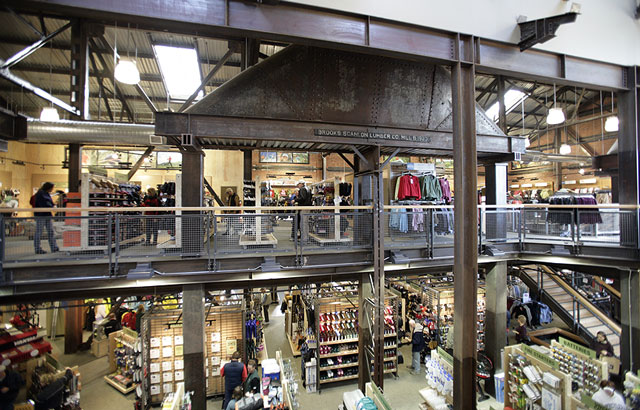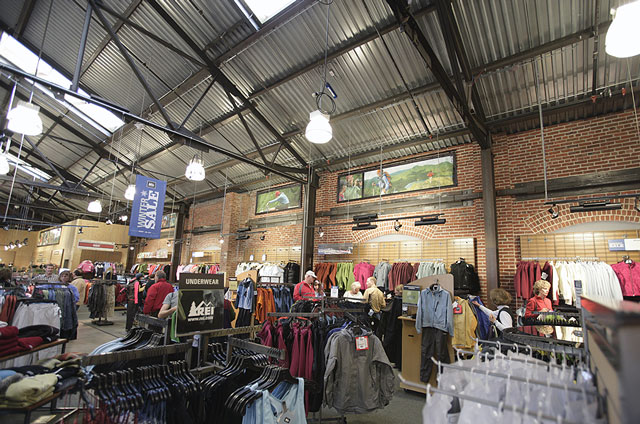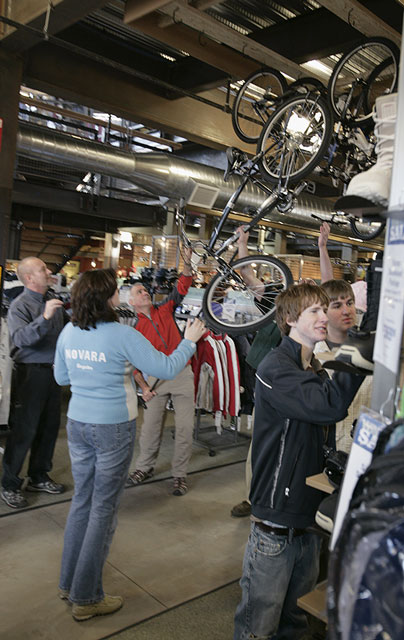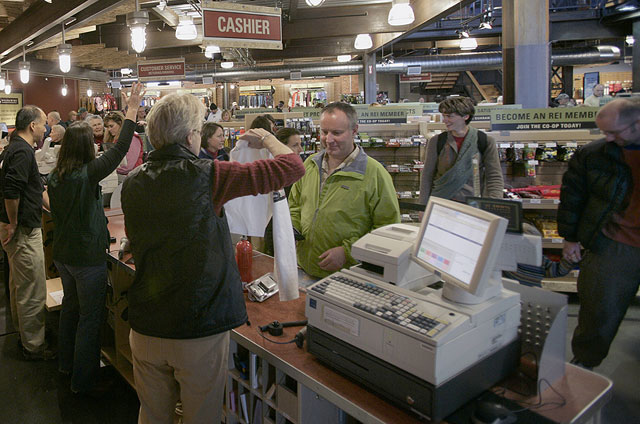 Photos provided to TraditionalMountaineering.org by REI
Long-awaited outdoor store opens in Bend

The Bulletin
By Anna Sowa
November 18, 2005

Sally Jewell says she's been an "REI kind of girl" since 1959, when her family moved to the United States from England. As soon as they arrived, her father joined the Kent, Wash.-based retail cooperative, beginning her relationship with the business that she would later head.

Forty-six years after she moved to the country, Jewell is CEO of Recreational Equipment Inc., which opened a new store in Bend's Old Mill District.

It's about time, Jewell said.

Bend may be small, but it is full of people who share Jewell's passion for the outdoors, which is why REI chose to open a store here, she said. REI occupies part of the old powerhouse, the industrial character of which was maintained in the retail conversion.

While the store is new, REI's influence existed long before the grand opening: REI had around 4,000 members in Central Oregon before the store opened, which speaks to how "ready" Bend was for it, Jewell said.

"Bend is the gateway community to the outdoors," she said. "It doesn't matter what age they are, people are active in Bend."

These active residents are a snapshot of the company's target audience: wealthy, in their late 30s and older, educated and active.

The active aspect of Central Oregonians is the most important and the most carefully studied, Jewell said.

Bend measures 170 on a recreational index, far higher than the U.S. average of 100, she said. The index is a measure of how people spend their free time participating in non-team sports like cycling, camping, biking and skiing.

"Bend's' recreation index was off the charts," Jewell said. "This is truly a destination area for outdoor recreation and a shopping hub for Central Oregon."

Those attributes combine to make the area the perfect place to add REI members. The company already has 2.5 million active members in more than 80 stores in 25 states.

REI members pay a one-time $15 fee to join the co-op and then receive a share in the company's profits through an annual member refund based on their purchases. Members also have a say in corporate decisions and selecting board members.

"We are owned by our members," Jewell said. We share our profit with you, which makes us obligated and privileged to work with you. That relationship builds customer loyalty and support."

Jewell stresses that sales have never been REI's "bottom line," a luxury of being a cooperative company.

"Because we are a co-op, we are not bound by the quarter-to-quarter expectations of Wall Street," she said. "That allows us to think in the long term."

Part of the company's long-term plans include preserving and promoting the environment, which Jewell said will keep REI around for hundreds of years as new generations learn to value outdoor recreation.

"It is important to have wild and scenic places to play in," she said. "One of our core values is authenticity, being true to the outdoors. That is our core purpose besides selling stuff. We inspire, educate and outfit for a lifetime of outdoor adventure."

These values echo through the store's layout, with gear for the youngest through oldest customers, and with the employees, who are chosen for their recreation experience and knowledge.

The store received 600 applications from throughout the country for a handful of openings, said Manager Michelle Hall. Most new hires were locals and range from college students to retirees. The store has 70 employees, many of whom already worked for REI.

Employees are trained to participate in community service, teach clinics and lead recreational outings. That way, no customer has an excuse not to get active, Jewell said.

"Fifty-two percent of people aspire to play outside but won't do it because they either don't know how, don't have anyone to go with, don't know where to go or are too busy," she said. "REI can help solve those problems and make the outdoors a part of life."

Jewell said REI does not consider itself in competition with existing recreation stores in the area, but instead a business working with others to promote outdoor activity and bring residents out of their homes and into nature.

"Our competition is television, video games and overscheduled people," Jewell said. "Not other stores. What we do is all good for the community. We really are facilitators for the outdoor recreation industry."

Other outdoor stores in Bend have said REI won't hurt their business and should help increase interest in recreation.

Jewell said REI's presence in Central Oregon will bring more visitors to the area who will spend money in local businesses and contribute to the economy.

But the biggest contribution is to the youngest members of the community, those who are too young to buy any REI gear.

"The key is engaging young people who maybe haven't had recreation experience before," she said. "We are about protecting the outdoors for future generations."

The new REI occupies a 28,OOO-square-foot building, with bare brick walls, high ceilings, wood paneling and exposed pipes. What once housed three massive smokestacks is now stocked with thousands of outdoor recreational items: roughly 10,000 products ranging from freeze-dried camp food to hiking boots that customers can test on an indoor trail. REI sells its own products as well as popular brand names, including The North Face and TEVA.

REI was founded in 1938 by a group of Pacific Northwest mountaineers. A portion of REI's profits is set aside each year to support conservation, outdoor recreation and environmental stewardship causes, such as upper Deschutes River water cleanup and trail building. REI also offers REI Adventures, where the company organizes trips like white-water rafting and mountain climbing.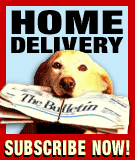 ABOUT REI
"In 1938, mountain climbers Lloyd and Mary Anderson joined with 21 fellow Northwest climbers to found Recreational Equipment, Inc. (REI). The group structured REI as a consumer cooperative to purchase high-quality ice axes and climbing equipment from Europe because such gear could not be purchased locally. The word quickly spread, and soon many other outdoors people joined the co-op. As REI grew, so too did the range of outdoor gear available to the co-op members.

During the past six decades, REI has grown into a renowned supplier of specialty outdoor gear and clothing. We serve the needs of outdoors people through 78 retail stores in the U.S. and by direct sales via the Internet (REI.com and REI-OUTLET.com), telephone and mail. Today, REI is the nation's largest consumer cooperative with more than 2 million members.

Although the gear sold by REI looks much different now than it did in 1938, being a cooperative business remains central to REI. While non-members are welcome to shop at REI, only members enjoy special benefits, including an annual member refund on eligible purchases. REI's business success allowed the co-op to return member refunds to its active members in 2003 totaling $41 million, and provide nearly $2 million in donations in support of the outdoors and outdoor recreation.

REI's reputation is strengthened by an employee team that is recognized both for its knowledge of the outdoors and outdoor equipment and for being a friendly resource in helping any customer, from novice to the highly accomplished, prepare for their outdoor adventures." --REI Press Release
FROM OUR NOVEMBER 2005 EMAIL UPDATE:
The new REI store is open in the brick Old Mill buildings at the foot of the three smoke stacks. Of course they have lots of stuff at fair prices and Members get a bit back in dividends at the end of each year. Also, REI rents outdoor gear.

Wandering the isles at REI we found a light snow scoop for $15 (in lieu of a shovel on some short trips), a good stock of the new style Black Diamond Alpine Bod harnesses for about $30.00, BD and other name brand 22kn 18 inch runners for $3.00 and $4.00, and the latest models of BD snowshoes that will side-hill. I also noted three-section locking BD snow/trekking poles for about $68.00! (An REI sales person warned that these poles were tricky to operate. Check the bottom section for your self.)

I snapped up an Editors Choice REI "Half Dome 2" backpacking tent to fill a niche in my collection. It was priced at $99.00, down from about $160.00. The store is sold out, but you may still order the tent on line at $99 and have it shipped free to the Bend store, just for you. This tent is about $20.00 per pound vs. my BD "Firstlight" single wall tent at $100.00 per pound! Previous Updates.
--Webmeister Speik

Read more . . .
REI plans new store in Bend Oregon
Photos of the new REI store in Bend
REI outdoor used gear sale in Bend Oregon
REI Website
REI Outlet

About Alpine Mountaineering:


The Sport of Alpine Mountaineering


Climbing Together


Following the Leader


The Mountaineers' Rope


Basic Responsibilities

Cuatro Responsabiliades Basicas de Quienes Salen al Campo


The Ten Essentials

Los Diez Sistemas Esenciales

TECHNICAL MOUNTAINEERING
What is the best traditional alpine mountaineering summit pack?
What is the best belay | rappel | autoblock device for traditional alpine mountaineering?
What gear do you normally rack on your traditional alpine mountaineering harness? Photos?


What is the best traditional alpine mountaineering seat harness? Photos?
Can I use a Sharpie Pen for Marking the Middle of the Climbing Rope?
What are the highest peaks in Oregon? Alphabetically?

CARBORATION AND HYDRATION
Is running the Western States 100 part of "traditional mountaineering"?
What's wrong with GORP? Answers to the quiz!
Why do I need to count carbohydrate calories?
What should I know about having a big freeze-dried dinner?
What about carbo-ration and fluid replacement during traditional alpine climbing? 4 pages in pdf


What should I eat before a day of alpine climbing?

ALPINE CLIMBING ON SNOW AND ICE
Winter mountaineering hazards - streams and lakes
Is long distance backpacking part of "traditional mountaineering"?
How long is the traditional alpine mountaineering ice axe?
What about climbing Mt. Hood?
What is a good personal description of the south side route on Mount Hood?
What should I know about travel over hard snow and ice?
How can I learn to self belay and ice axe arrest? 6 pdf pages


What should I know about snow caves?
What should I know about climbing Aconcagua?

AVALANCHE AVOIDANCE
Young Bend man dies in back county avalanche
What is an avalanche cord?
Avalanche training courses - understanding avalanche risk
How is avalanche risk described and rated by the professionals? pdf table
How can I avoid dying in an avalanche?
Known avalanche slopes near Bend, OR?
What is a PLB?
Can I avoid avalanche risk with good gear and seminars? pdf file

SNOWSHOES AND CRAMPONS
Why do you like GAB crampons for traditional mountaineering?
What should I know about the new snowshoe trails
What are technical snowshoes?
Which crampons are the best?
What about Boots and Shoes?


YOUR ESSENTIAL SUMMIT PACK
What are the new Ten Essential Systems?
What does experience tell us about Light and Fast climbing?
What is the best traditional alpine mountaineering summit pack?
What is Light and Fast alpine climbing?
What do you carry in your day pack? Photos?


What do you carry in your winter day pack? Photos?


What should I know about "space blankets"?
Where can I get a personal and a group first aid kit? Photos?

YOUR LITE AND FAST BACKPACK
Which light backpack do you use for winter and summer? Analysis pdf


What would you carry in your backpack to climb Shasta or Adams?


What is the best traditional alpine mountaineering summit pack?
Photos of lite gear packed for a multi day approach to spring and summer summits
Backpack lite gear list for spring and summer alpine mountaineering 4 pdf pages

ESSENTIAL PERSONAL GEAR
What clothing do you wear for Light and Fast winter mountaineering?
What do you carry in your winter day pack? Photos?


Which digital camera do you use in the mountains?
What about Boots and Shoes?


TRADITIONAL KNOWLEDGE
How did you become interested in traditional mountaineering techniques?
Who is Conrad Messner?
What is traditional slacklining or highlining?
What are some of the comments you have received?
Who was Peter Starr?
Who are the Mazamas?
What is an avalanche cord?
Who were the notorious Vulgarians?
How was top rope climbing practiced in the 1970s?
What is a Whillans sit harness?
What is a dulfersitz rappel?
How do I self-belay a rappel?

BACKCOUNTRY NAVIGATION
How accurate is the inexpensive hand-held GPS today?
What are some good Central Oregon Geocaches?
What is the Public Land Survey Grid? pdf
What is the UTM Grid? six pdf pages
Which GPS do you like?


Which Compass do you like?


How do you use your map, compass and GPS together, in a nut shell?
How can I learn to use my map, compass and GPS?
Do you have map, compass and GPS seminar notes? six pdf pages