TRADITIONAL MOUNTAINEERING ™
www.TraditionalMountaineering.org ™ and also www.AlpineMountaineering.org ™

™
FREE BASIC TO ADVANCED ALPINE MOUNTAIN CLIMBING INSTRUCTION ™
Home | Information | Photos | Calendar | News | Seminars | Experiences | Questions | Updates | Books | Conditions | Links | Search

Bend Research team practices with the X-Adventure Raid required Petzl Shunt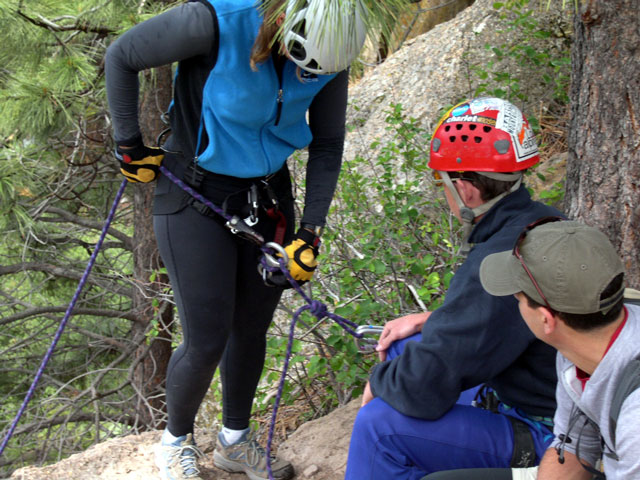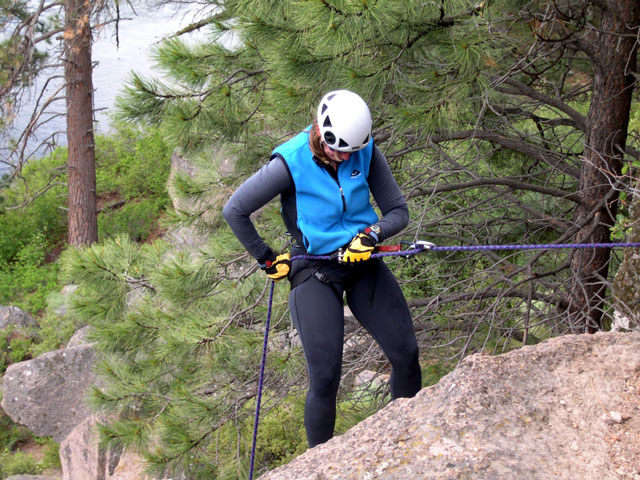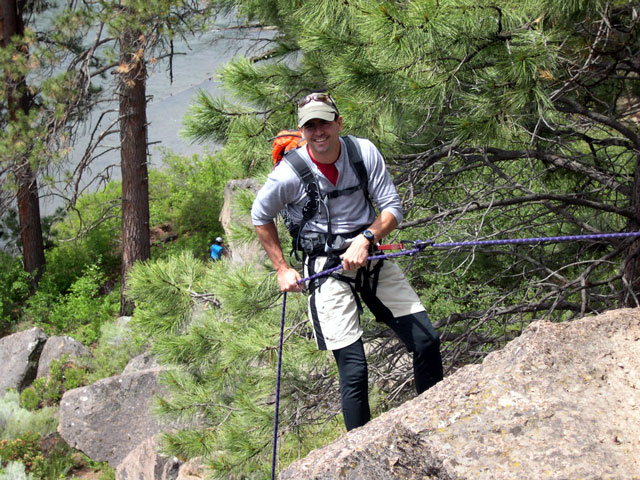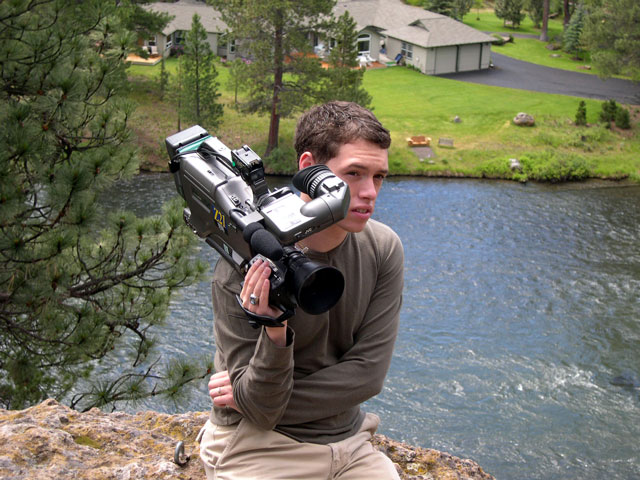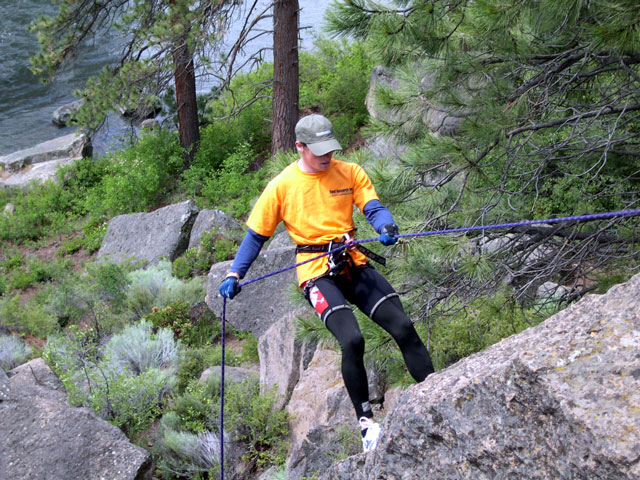 Copyright© 2004 by Robert Speik. All Rights Reserved.

Read more . . .
X-Adventure Raid World qualifier in Bend, Oregon USA
Map of the Raid adventure race course for 2004

Race events in Bend, OR
Photos of the 2004 Pole Pedal Paddle race transitions
Pole Pedal Paddle 2004 results by age group
Pole Pedal Paddle race changes in 2004
Pole Pedal Paddle 2003 race results
Pole Pedal Paddle 2002
Snowshoe Shuffle comes to Bend, Oregon
Atta Boy 300 dog sled race start and finish from Mt. Bachelor
Bend Adventure Racing Klub - The Wild Juniper Berry Race
Annual race to the top of Pilot Butte
Pilot Butte - hike and run to the summit
Cascade Cycling Classic 2002
Bouldering gets a handhold at Smith Rock
ABS Contest night at InClimb Gym
Five Sisters Marathon
CORK, Central Oregon Running Klub plays in The Badlands

EXPERIENCE REPORTS - SMITH ROCK
Smith Rock - WARNING - top rope belay error
Smith Rock - inadequate top rope belay
Smith Rock - climber injured on the approach
Smith Rock - WARNING - belayer drops climber off the end of the top rope
Smith Rock - novice sport climber injured
Smith Rock - fall on rock, protection pulled out
Smith Rock - fall on rock - poor position, inadequate protection
Smith Rock - pulled rock off - fall on rock, failure to test holds, exceeding abilities
Smith Rock - belay failure, fatal fall on rock

PHOTOS - SMITH ROCK
Smith Rock Spring Thing volunteer appreciation party
Smith Rock Spring Thing volunteer's improvements
Smith Rock Spring Thing in the news
Smith Rock from above the Burma Road
Smith Rock rescue cache by AAC/ORS and TraditionalMountaineering
Smith Rock weekend
Smith Rock Monkey Face practice

TRADITIONAL KNOWLEDGE
CMC High Angle Rope Rescue class in Bend
CMC Rescue, Inc. in Santa Barbara, CA
Who were the notorious Vulgarians?
How was top rope climbing practiced in the 1970s?
What is a Willans sit harness?
What is a dulfersitz rappel?
How do I self-belay a rappel?
• Alpine Mountaineering: This is the central interest of TraditionalMountaineering. This tradition-based sport includes: on and off trail hiking, scrambling, light weight wilderness backpacking, Leave-No-Trace camping and bivouacking, as well as technical travel and mountaineering on snow, rock and ice, glacier travel, technical rock climbing and summitting peaks.
• Related Activities: Alpine Mountaineering is an aerobic sport. It includes jogging, running, hiking the hills, backpacking, climbing, mountain biking, back country skiing, snowshoeing, telemark skiing and similar sports all acting together to improve aerobic capacity, strength, balance and athleticism.