TRADITIONAL MOUNTAINEERING ™
www.TraditionalMountaineering.org ™ and also www.AlpineMountaineering.org ™

™
FREE BASIC TO ADVANCED ALPINE MOUNTAIN CLIMBING INSTRUCTION™
Home | Information | Photos | Calendar | News | Seminars | Experiences | Questions | Updates | Books | Conditions | Links | Search

Read more:
Atta Boy 300 sled dog race from Mt. Bachelor into the Cascades Range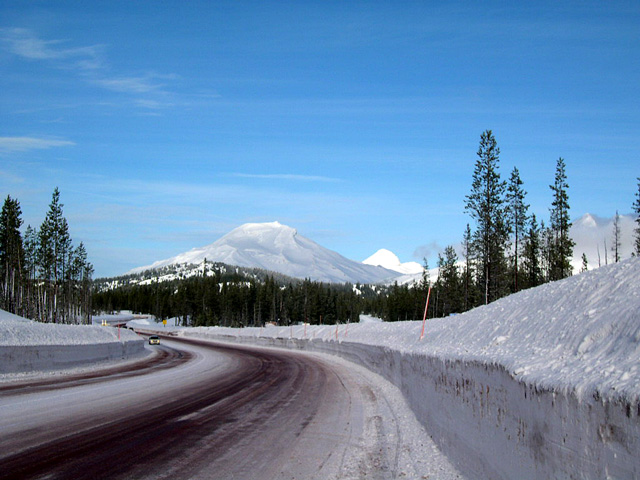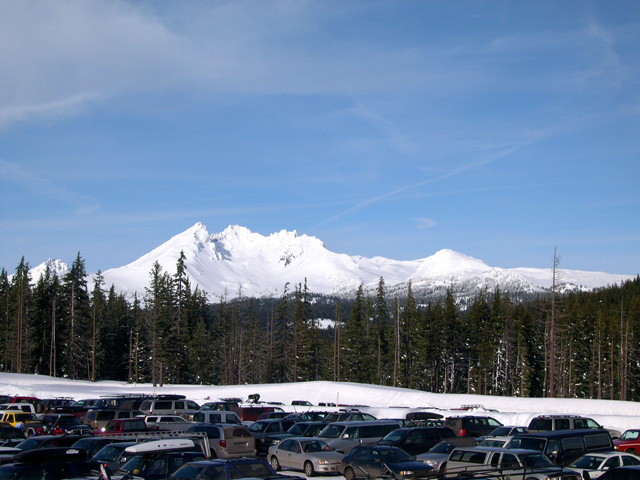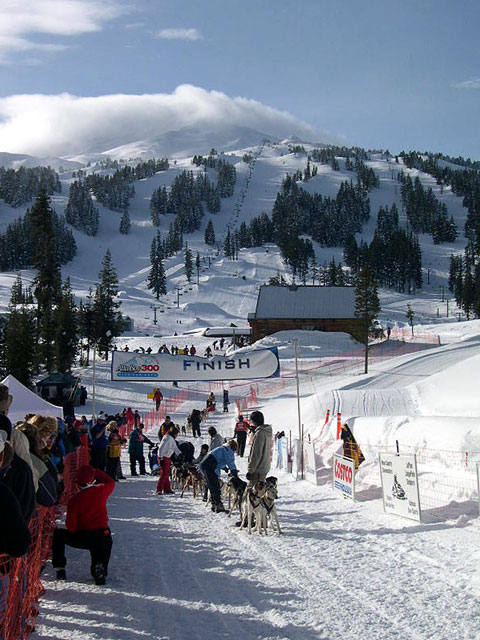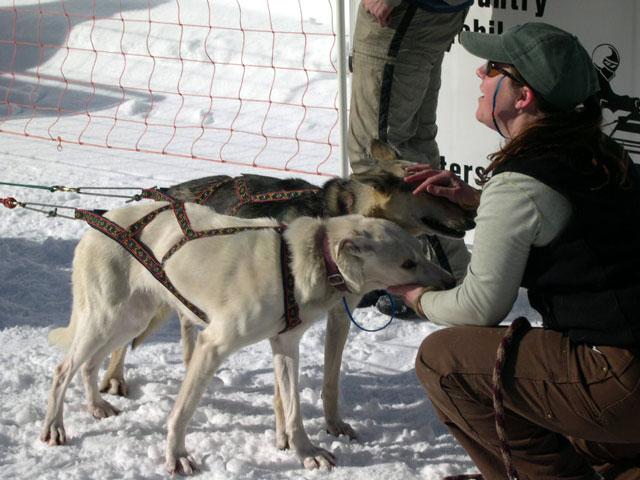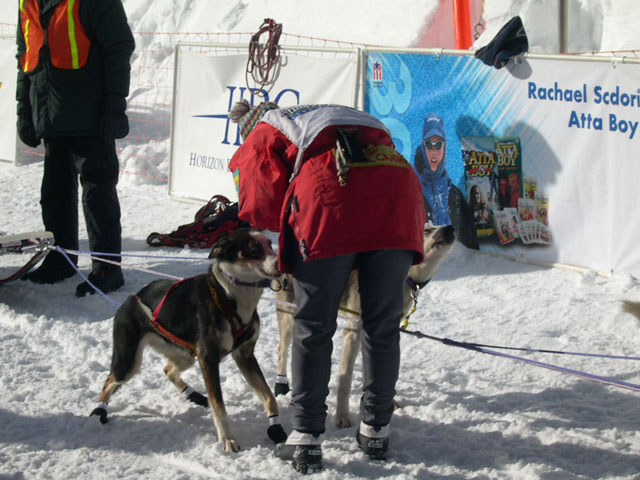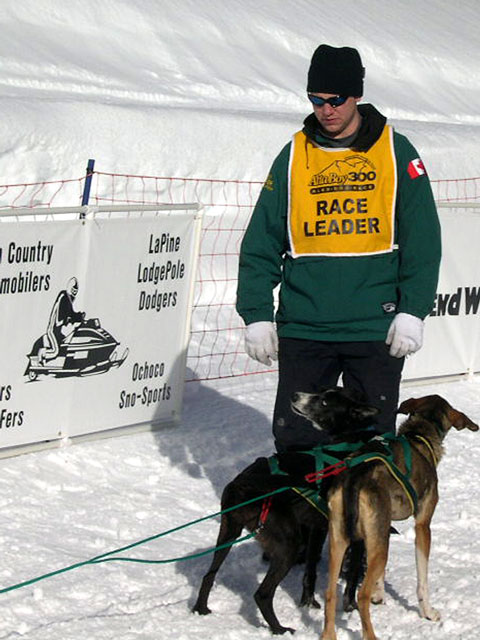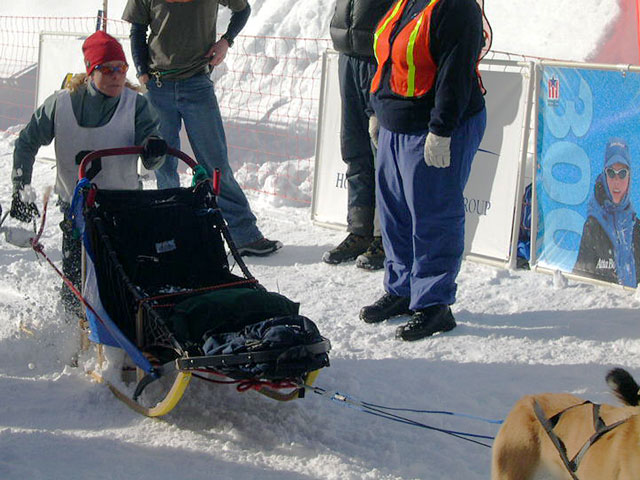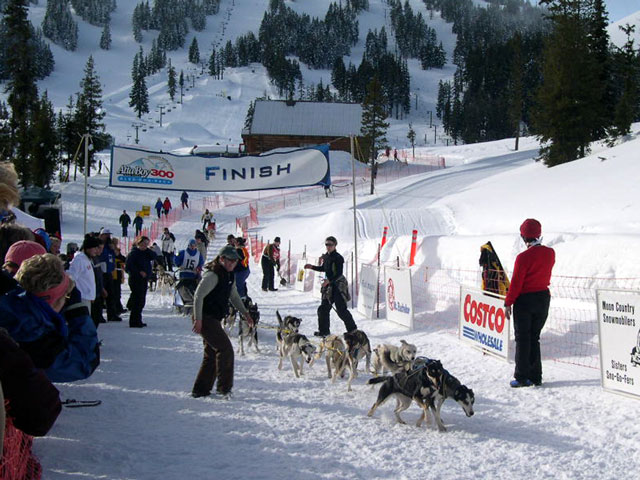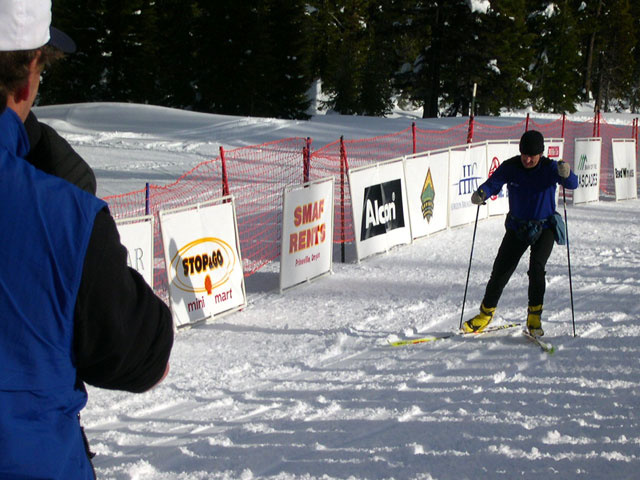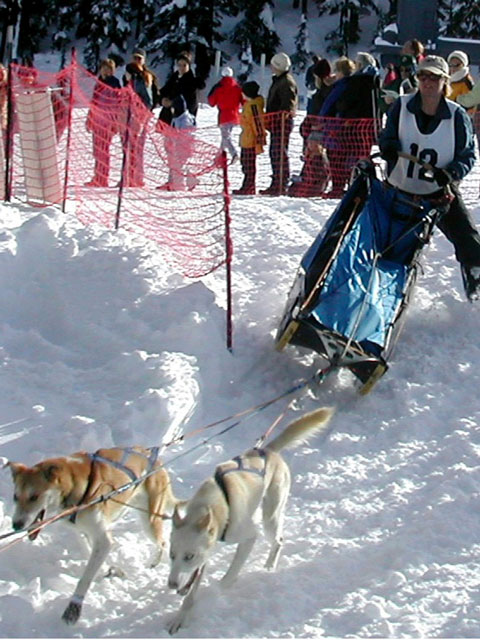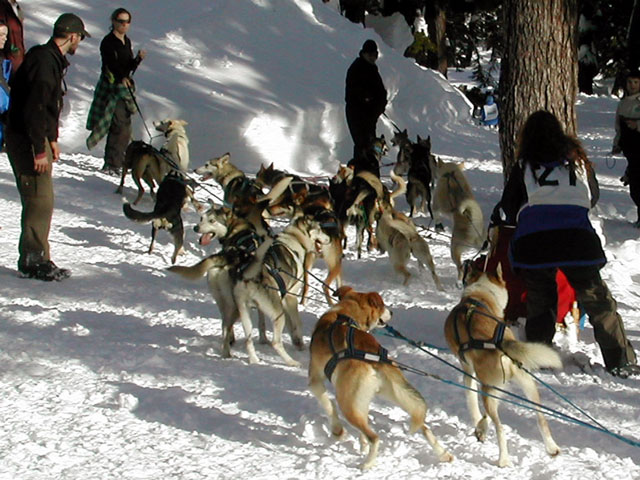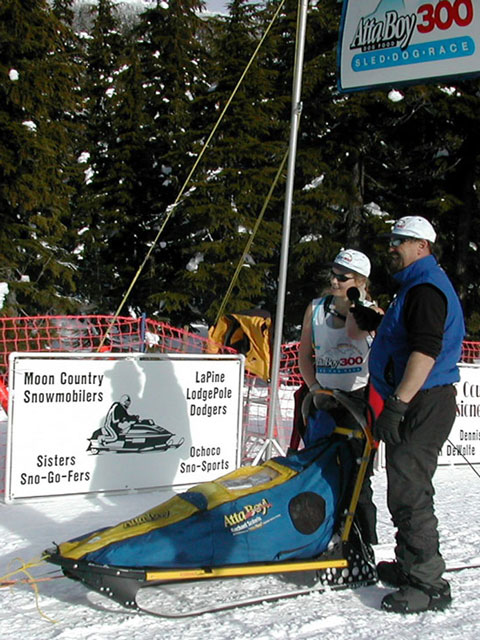 Photos Copyright© 2004 by Robert Speik. All Rights Reserved.
PRESS RELEASE - FOR IMMEDIATE RELEASE
Friday, July 18, 2003
CONTACT: Cheryl Rhea, Race Coordinator 541-350-3049
Email: Cheryl@attaboy300.com


DATES SET FOR 2004 ATTA BOY 300 OREGON WORLD CUP SLED DOG RACE

Bend, Oregon. A field of elite sled dog racers from around the world will return to Central Oregon this winter for the third running of the Atta Boy 300 Oregon World Cup sled dog race. Dates for the 2004 Oregon World Cup event are scheduled for January 3rd through January 11th. Events will be hosted in Bend at Mt. Bachelor, In Sisters at Hoodoo, In Prineville at Walton Lake Snow Park, In La Pine at 10 Mile Snow Park and will finish up the final two days of race again at Mt. Bachelor.

Title Sponsor Atta Boy Dog Food leads the list of returning major sponsors which include The Bend Bulletin Newspaper, Mt. Bachelor Ski Resort, and Horizon Broadcasting Group. The 2003 Atta Boy 300 drew all of the top 10 mushers in the world in the International Federation of Sled dog Sport (IFSS) standings. Sam Perrino of Yellowknife, Northwest Territory was first, followed by Melanie Shirilla of Lincoln, MT and Gwen Holdmann of Fox, AK, second and third, respectively.

Early registration in this years' Atta Boy include Grant Beck an Indian musher from Yellowknife Northwest Territory. Beck is considered by many as one of the greatest sled dog racers of all time having won more than 300 races in his career dating back to the early 1950's. Jacques Phillip a medical doctor from Paris France is a multiple time European Champion. Jacques is an Iditarod Veteran and is one of only two people in history to have reached the summit the tallest mountain in North America, Denali, in Alaska by sled dog team. Rachael Scdoris from Bend Oregon a recent graduate of Redmond High School was the first to sign up for the Atta Boy 300 for the third consecutive year. Scdoris a seasoned veteran of World Cup competition is a sixth generation Central Oregon girl who has grown up running the tricky and at times treacherous back country trails in the Ochoco and Cascade Mountains. A field of 45 mushers is expected for this year's race, partly in anticipation of the 2005 Atta Boy 300 which has been designated as the 2005 World Sled Dog Championship.

Last year the Atta Boy 300, "RACE for VISION", gave away to qualified Central Oregon residents nearly $20,000 worth of free eye examinations in partnership with several eye care professionals of Central Oregon. Efforts to secure glasses and other low vision aids and vision exams are underway. Dr. Ida Alul is spearheading the "vision part" of the Atta Boy 300 Oregon World Cup Sled Dog Race for Vision. Race Director Jerry Scdoris estimates between $50,000 and $60,000 worth of free exams and glasses will be available to qualified Central Oregon residents. Once again COCAAN will coordinate appointments for vision care applicants.

Fund raising efforts are under way for this year's events. Rachael Scdoris also serves as the Race Spokesperson and is heading up local sponsorships. Sponsorships and membership in the 300 Mile Club are available to all local businesses and individuals. If you would like Rachael to speak at your business, club, church, or fraternal organization function, or would like to receive sponsorship information, please contact Race Coordinator Cheryl Rhea at 350-3049 or email Cheryl@attaboy300.com for details.

For more information on the Atta Boy 300 Oregon World Cup Sled Dog Race visit our website at www.attaboy300.com.
##########

Read more . . .



SOME LATEST PHOTOS
Photos of a South Sister snow-climb in June 2006
North American Pond Skimming Contest at Mt. Bachelor
Photos of Central Oregon from an ultralight aircraft
Pole, Pedal, Paddle candid finish photos 2006
Smith Rock Spring Thing in 2006
Smith Rock Spring Thing 2006 volunteer's party at the Barn
HERA climb for life fundraiser at Smith Rock
HERA climb4life party at the Smith Rock Barn
Snow camping from bivy to base camp

ATHLETIC EVENTS IN BEND
Pole, Pedal, Paddle candid finish photos 2006
Fresh Air Sports Sprint Triathlon and the COBRA Children's' Fair
Bend's Cascade Cycling Classic 2005
X-Adventure Raid Adventure Race photos of the 2005 qualifier in Bend, Oregon USA
Just Around the Bend Marathon
Pacific Crest sports festival in Sunriver: Triathlon and Duathlon News of this event!


X-Adventure Raid Adventure Race North America Qualifier in Bend!

Six pages! News of this event!


X-Adventure Raid North American qualifier in Bend - racers' route map

Broadband only!>


Pole Pedal Paddle course transition photos for 2004

Results by age group 2004


Snowshoe Shuffle comes to Bend, Oregon
Atta Boy 300 dog sled race start and finish from Mt. Bachelor
Pilot Butte - hike and run to the summit
Bend Adventure Racing Klub - The Wild Juniper Berry Race


CORK, Central Oregon Running Klub plays in The Badlands
ABS Contest night at InClimb Gym
Pole, Pedal, Paddle 2002

BROKEN TOP
Hiking to the glacial tarn below Broken Top in the Three Sisters Wilderness
A cross country circumnavigation of Broken Top in late summer with friends
Broken Top north side, with Z21 TV
Broken Top winter summit with Eric Hoffman
Climbing to the summit of Broken Top
Climbing Broken Top with Eric Seyler
Todd Lake, a gateway to Broken Top
Broken Top circumnavigation
Climbing Broken Top in the winter

MT BACHELOR
Mt. Bachelor ski and summer resort during the Atta Boy 300
Atta Boy 300 dog sled race start and finish from Mt. Bachelor
Overlooking the Three Sisters from Mt. Bachelor


Mt. Bachelor from Tumalo Ridge
Photos of the melted snow pack near Mt Bachelor

NORTH SISTER
Timberline Mountain Guides lead North Sister climbs
North Sister, the Terrible Traverse in September, 1999
Middle and North Sister exploratory adventure


North Sister and Middle Sister spring summits on telemark skis
North Sister, Scott's solo summer summit
North Sister exploratory
North Sister winter solo
North Sister: crux photos of the Three Sisters Marathon
North Sister by the south east ridge

MIDDLE SISTER
Middle and North Sister exploratory adventure


North Sister and Middle Sister spring summits on telemark skis
Middle Sister spring summit

SOUTH SISTER
A cross country circumnavigation of South Sister in September
South sister spring overnight snow climb, gear and skills
South Sister Summer Summit
South Sister climbers trail relocated
South Sister Spring South Ridge Summit

Search this site!
Copy and paste - Mt. Bachelor