TRADITIONAL MOUNTAINEERING ™
www.TraditionalMountaineering.org ™ and also www.AlpineMountaineering.org ™

™
FREE BASIC TO ADVANCED ALPINE MOUNTAIN CLIMBING INSTRUCTION ™
Home | Information | Photos | Calendar | News | Seminars | Experiences | Questions | Updates | Books | Conditions | Links | Search

Munch-n-Music, Thursday evenings in downtown Bend's Drake Park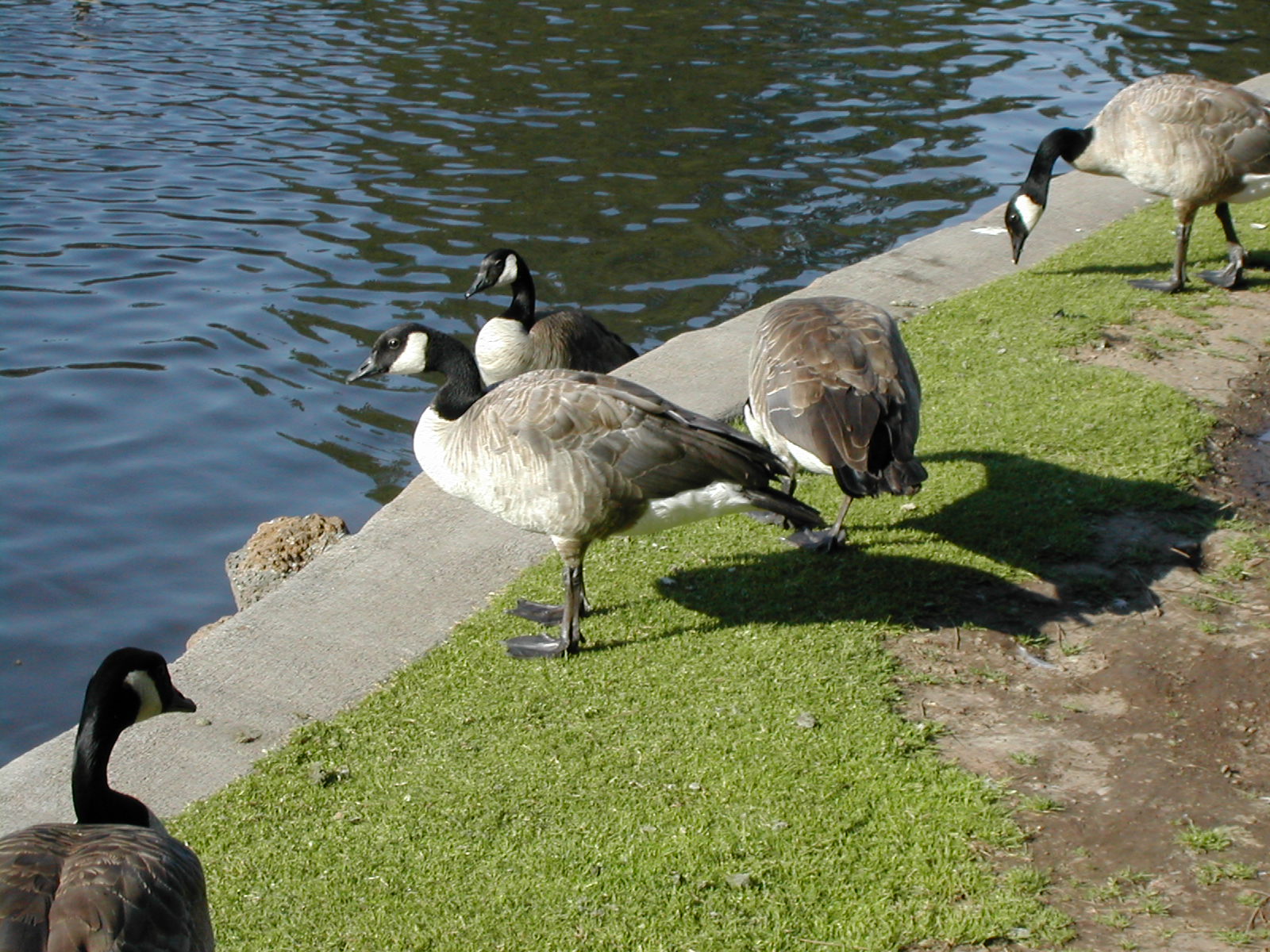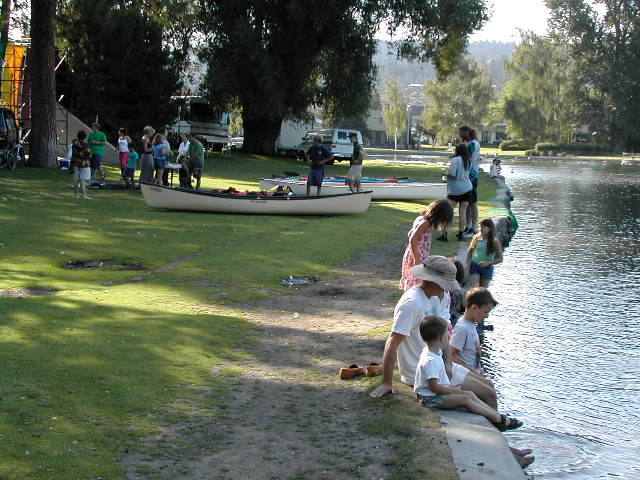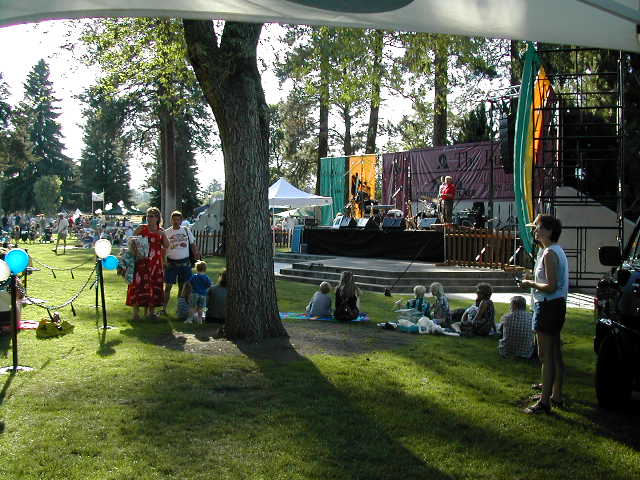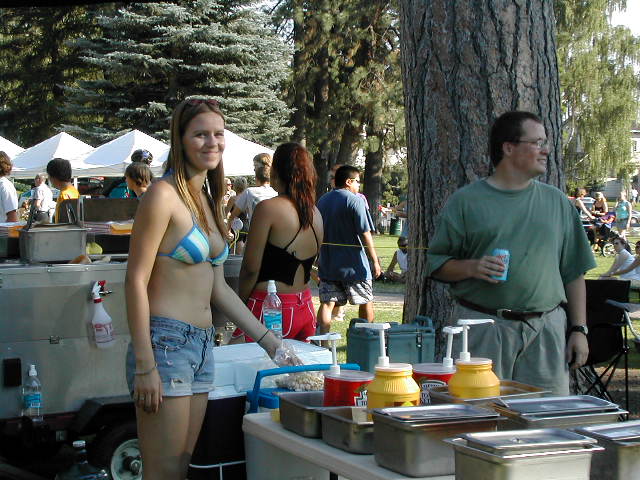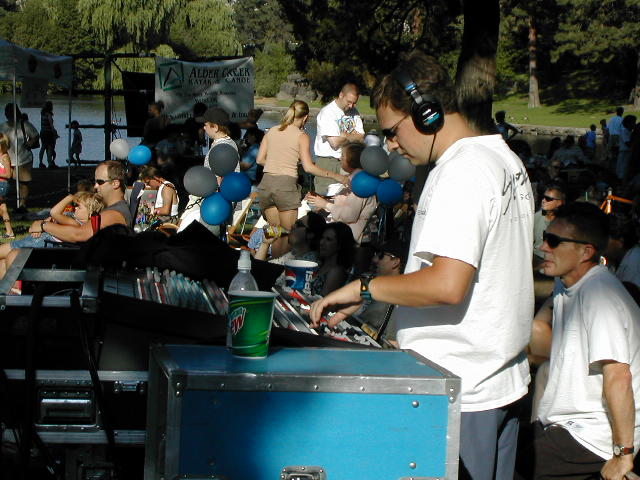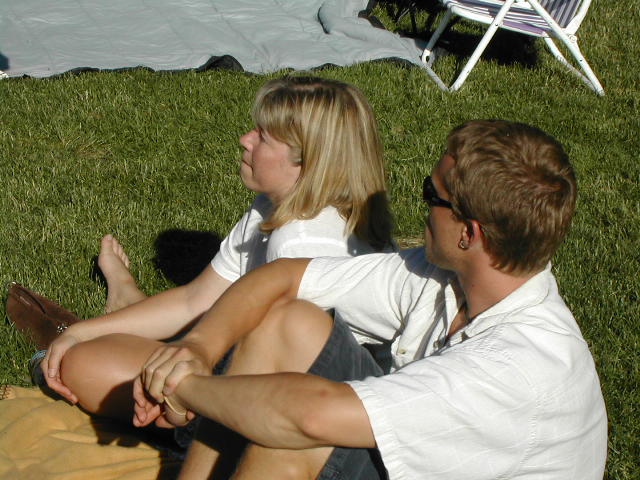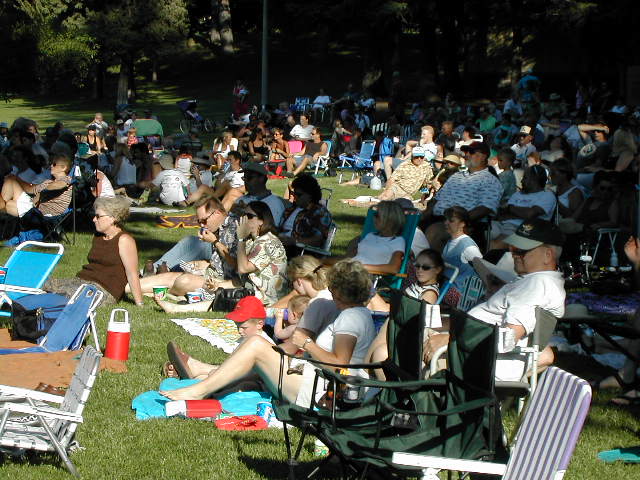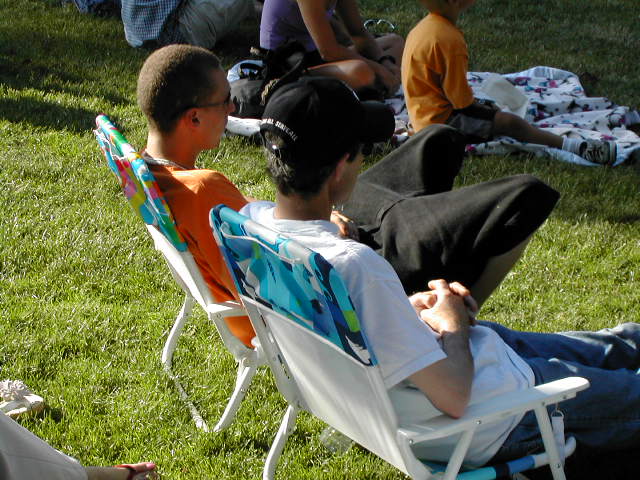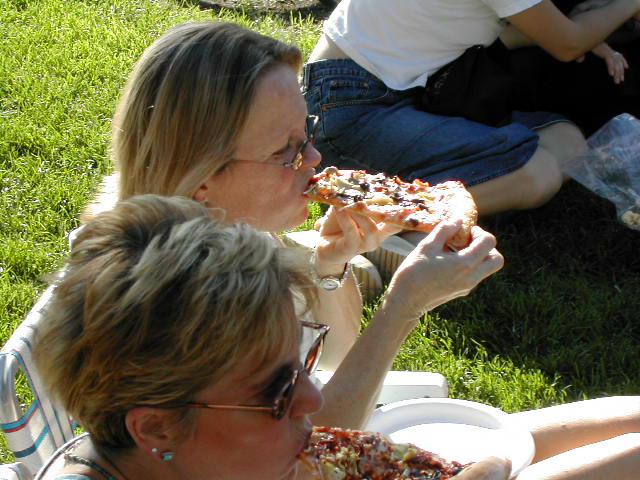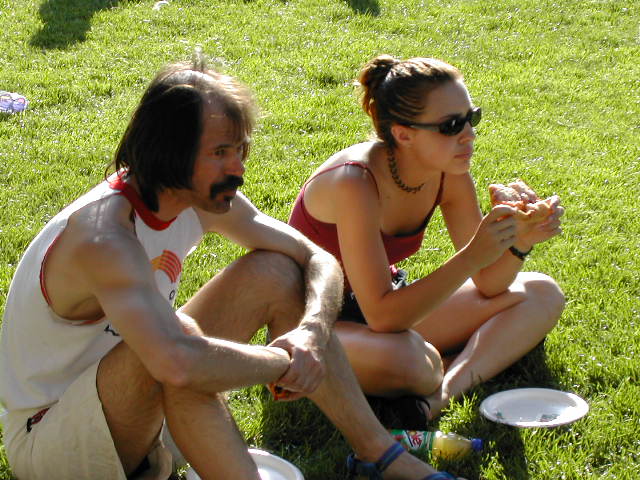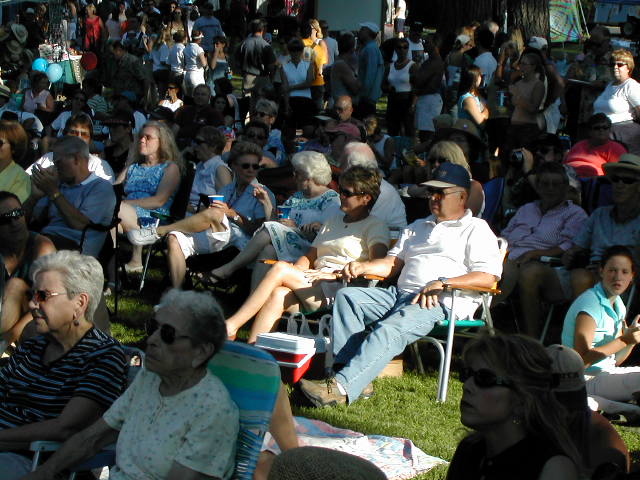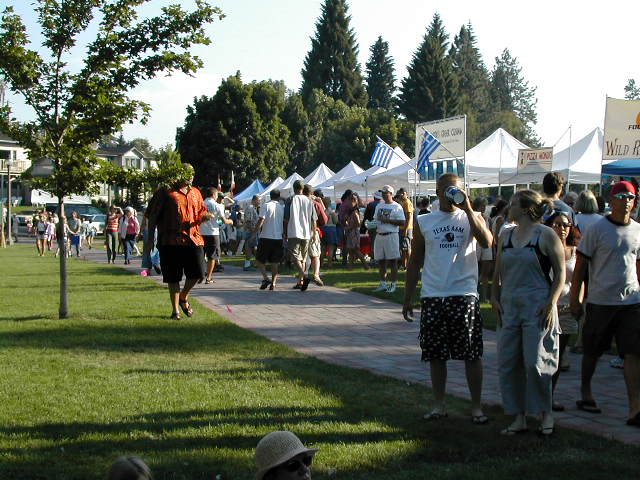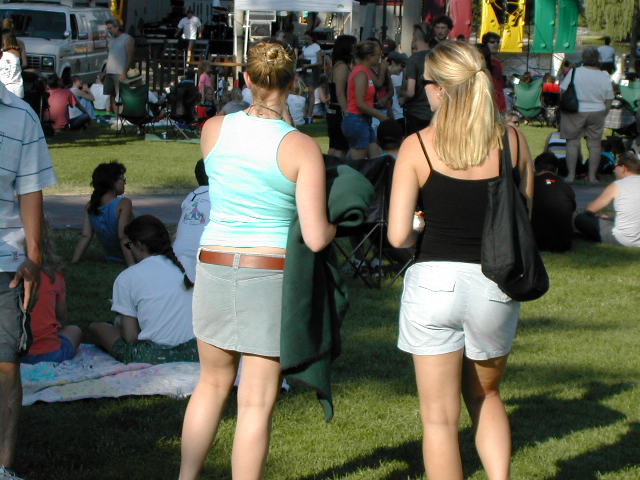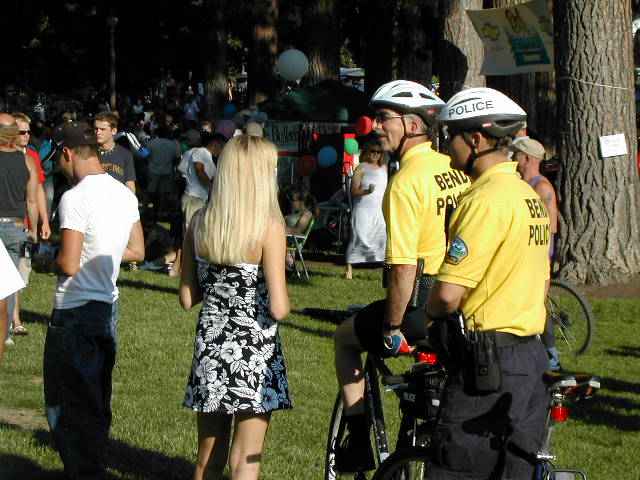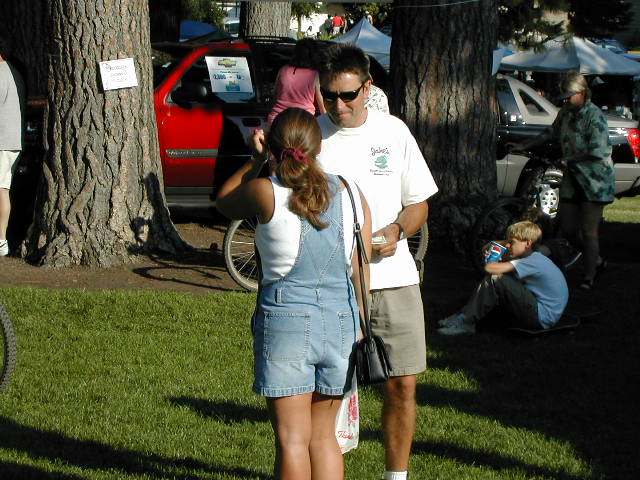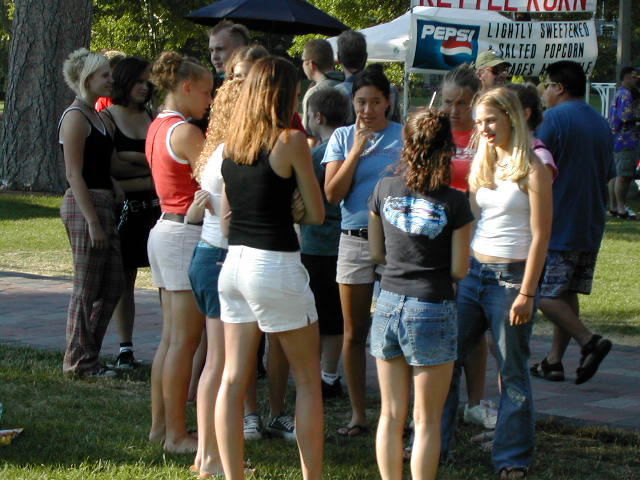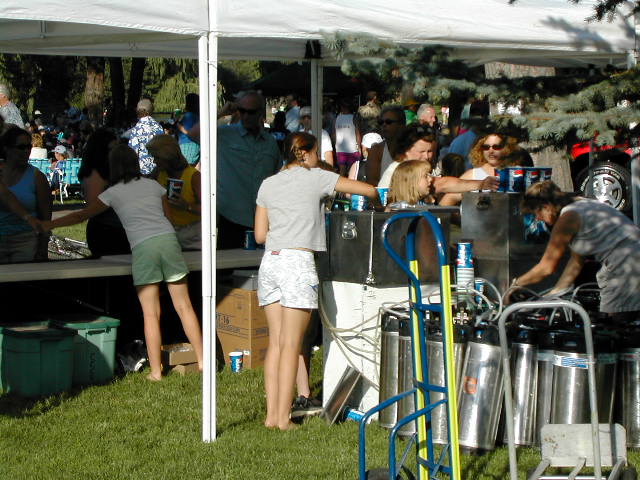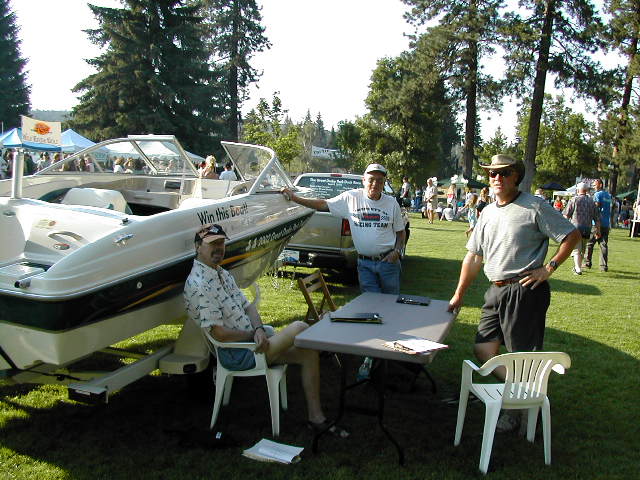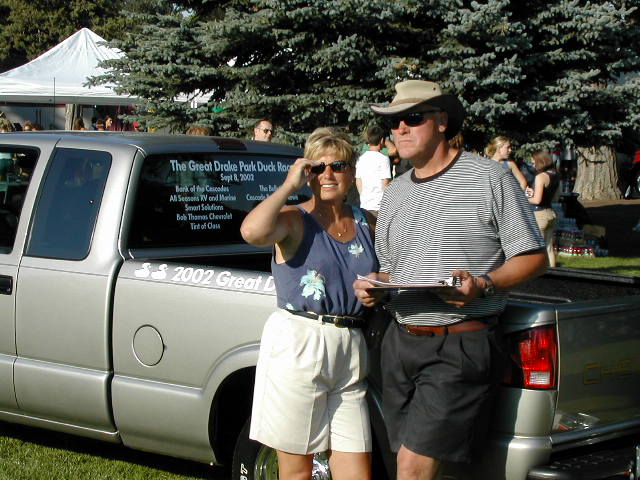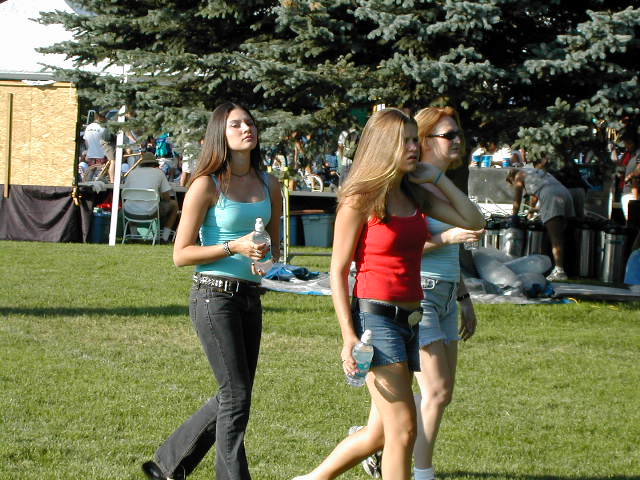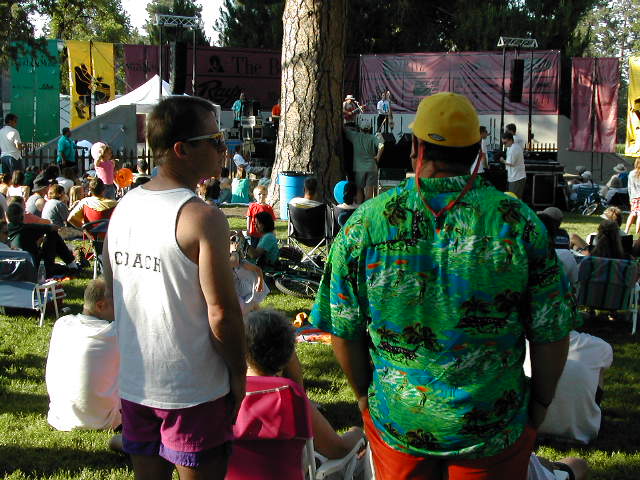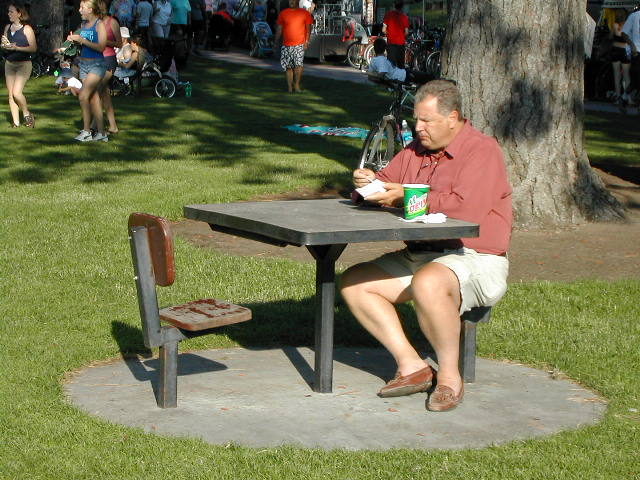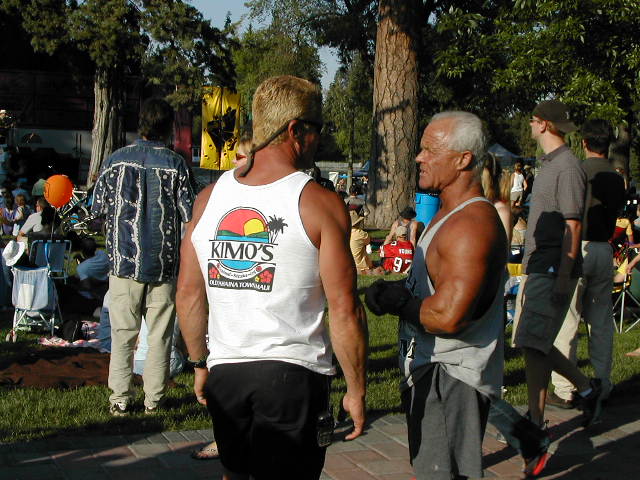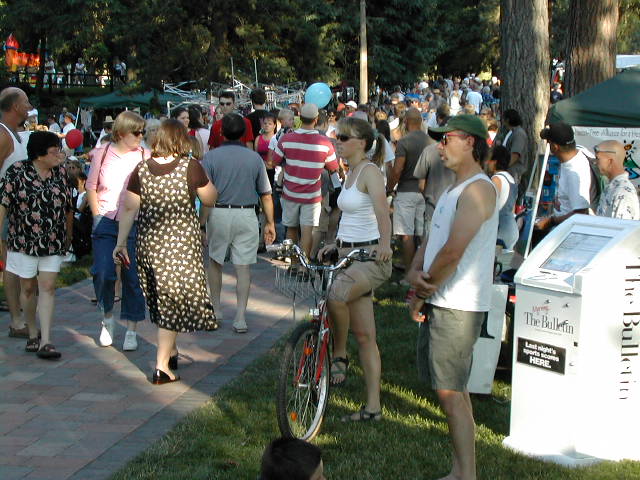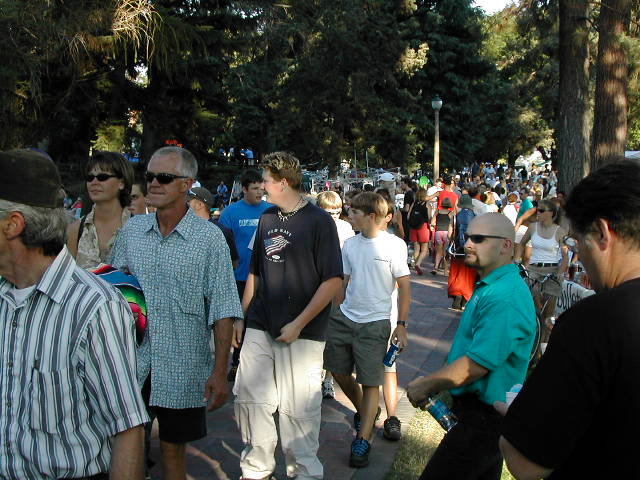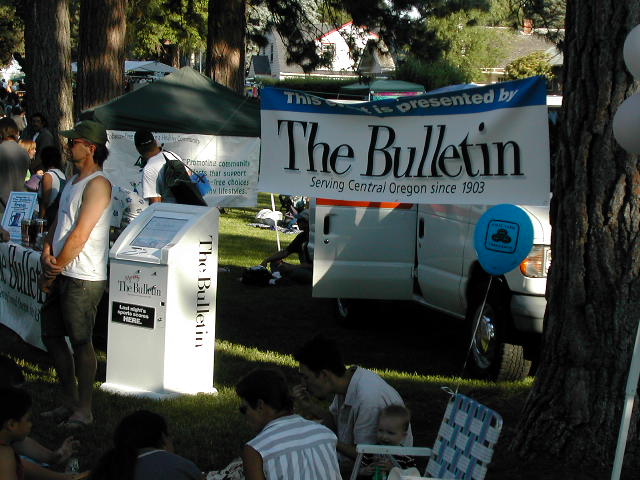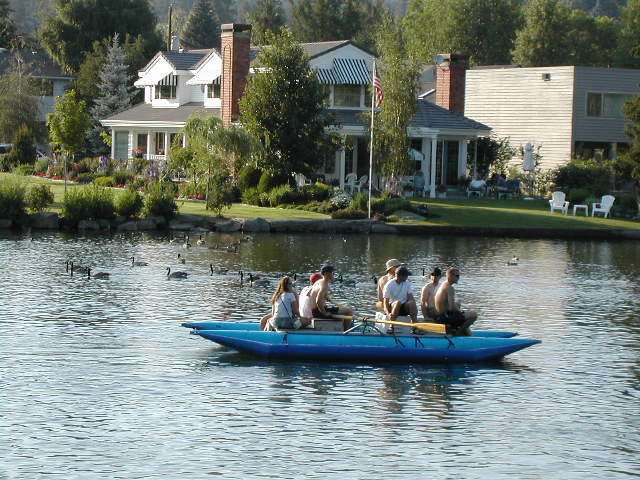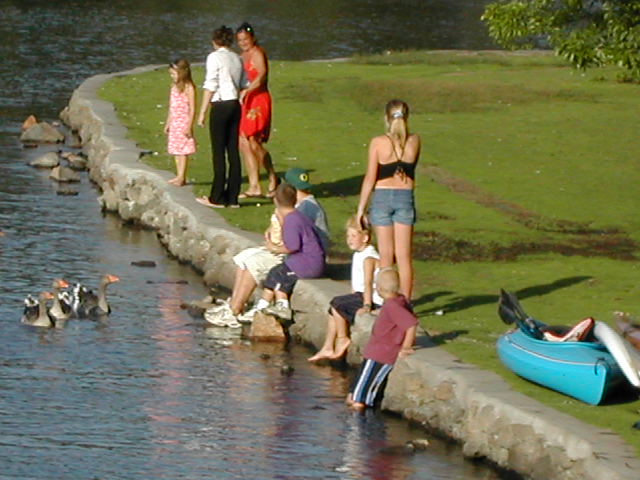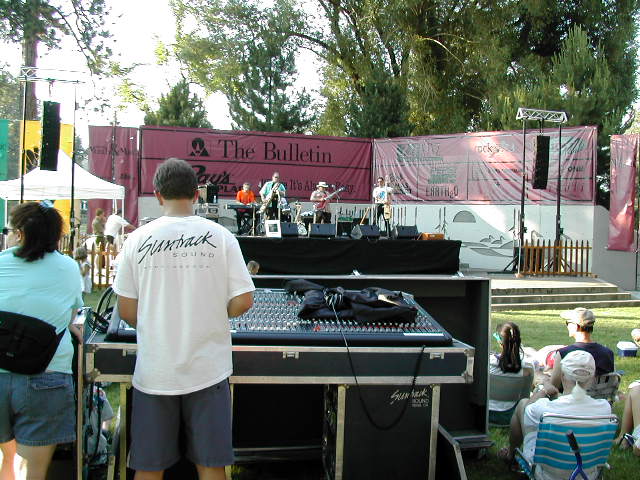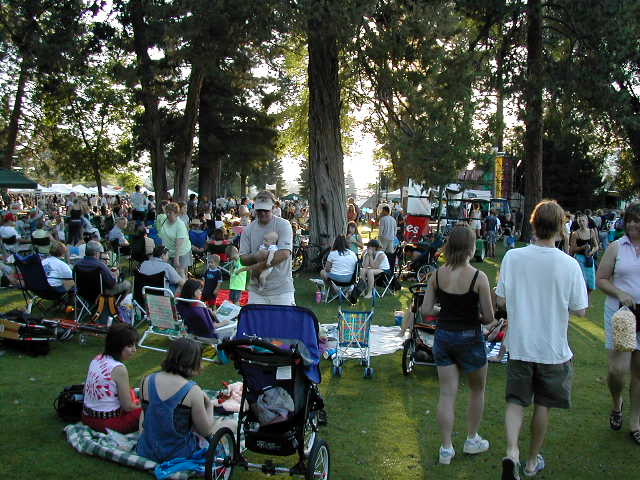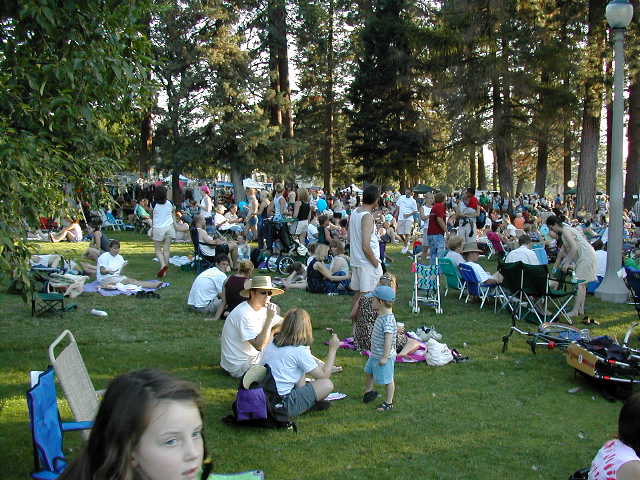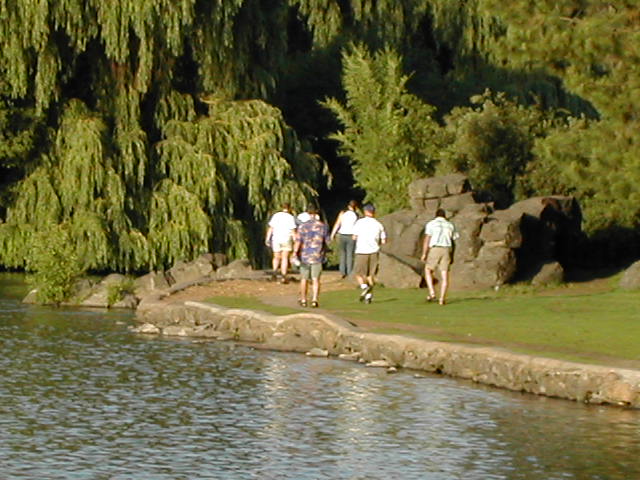 Copyright© 2002-2008 by Robert Speik. All Rights Reserved.
FROM OUR CALENDAR OF INTERESTING EVENTS
Thursdays, starting July 12 thru August 16, 2007, 5:30 to 8:30PM, Munch and Music
Spend the early evening in Drake Park, absorbing the vibes of the crowd and the free concert. Have great food from some of the best local restaurants and check out the clothes and crafts at the many booths. See our photos of Munch and Music.
August 7 and 14, 2008, Munch & Music FREE at Drake Park, Downtown Bend
When: Every Thursday from July 10th- August 14th, 5:30-8:30 pm. Entering its 18th season, this award winning series of free Thursday night concerts in Drake Park from 5:30-8:30pm features live music, tasty food and an artist walk, all attended by thousands of local and out of town folks. See our photos of Munch and Music.

Read more . . .

ATHLETIC EVENTS IN BEND
Rafting Rumble on the Deschutes River at Big Eddy Rapids
The Annual Great Duck Race in Drake Park in downtown Bend, Oregon
The Oregon High Desert Classic "A" Rated Hunter/Jumper Show
Cascade Cycling Classic's Twilight Criterium around downtown Bend
North American Pond Skimming Contest at Mt. Bachelor
Pole, Pedal, Paddle candid finish photos 2006
Fresh Air Sports Sprint Triathlon and the COBRA Children's' Fair
Bend's Cascade Cycling Classic 2005
X-Adventure Raid Adventure Race photos of the 2005 qualifier in Bend, Oregon USA
Just Around the Bend Marathon
Pacific Crest sports festival in Sunriver: Triathlon and Duathlon News of this event!


X-Adventure Raid Adventure Race North America Qualifier in Bend!

Six pages! News of this event!


X-Adventure Raid North American qualifier in Bend - racers' route map

Broadband only!>


Pole Pedal Paddle course transition photos for 2004

Results by age group 2004


Snowshoe Shuffle comes to Bend, Oregon
Atta Boy 300 dog sled race start and finish from Mt. Bachelor
Pilot Butte - hike and run to the summit
Bend Adventure Racing Klub - The Wild Juniper Berry Race


CORK, Central Oregon Running Klub plays in The Badlands
ABS Contest night at InClimb Gym
Pole, Pedal, Paddle 2002
Cascade Cycling Classic 2002

TRADITIONAL MOUNTAINEERING R&R
American Alpine Club's 2007 Annual Meeting in Bend Oregon
Peace March in downtown Bend Oregon on March 17, 2007 Bend WinterFest in 2007
Fall Festival 2006 in downtown Bend, Oregon
Bend Brewfest takes over the Les Schwab Amphitheater
July Fourth Pet Parade in downtown Bend, Oregon
July Fourth Festival in Drake Park in downtown Bend, Oregon
July Fourth Air Life outreach at Drake Park in downtown Bend, Oregon
Fourth of July along the Deschutes River in Drake Park in downtown Bend, OR
Having a Field Day at Hosmer Lake off Cascades Lakes Highway
Soaring with Scott Weber from the Bend, Oregon airport
Summer Festival in downtown Bend, Oregon Hot air balloons over Bend, Oregon
McMenamins opens new pub, theater and hotel in downtown Bend
Bite of Bend at the Shops at the Old Mill in 2004


XC Oregon Active Winter Expo and gear swap at COCC
Traditional slacklining in Bend
Para-gliding off the summit of Mt. Bachelor near Bend in Central Oregon
Winterfest in Bend, Oregon
Bend's Tower Theater restored to 1940s elegance
Bend's Wednesday market near the Deschutes River in Drake Park
Central Oregon's High Desert Museum in Bend


Bend Log Jam celebrates the opening of the Deschutes southern crossing bridge


Bend's southern crossing bridge
The Beach Boys concert in Bend Oregon, Summer 2003


Cascade Music Festival in Drake Park, Bend Oregon


A sea kayak adventure on Puget Sound
Outdoor Retailer's 2002 Summer Market in Salt Lake City
Andrew Mallory offers scenic flights from the Sunriver Resort airport
Sunriver adventures with Andrew Mallory
Misty River Band plays a free concert next to the Deschutes River


Riverfest boat-demo in Bend Oregon
Earth Day in Bend, Oregon


Customer appreciation night at a local store
Nordic Club's fall ski swap
Sustainable living expo in Bend
Fall festival in Bend


Joan Baez concert at the Athletic Club of Bend
Sunriver Resort exotic car rally
Munch-n-Music R & R in Bend
Flashback rally in downtown Bend