TRADITIONAL MOUNTAINEERING ™
www.TraditionalMountaineering.org ™ and also www.AlpineMountaineering.org ™

™
FREE BASIC TO ADVANCED ALPINE MOUNTAIN CLIMBING INSTRUCTION™
Home | Information | Photos | Calendar | News | Seminars | Experiences | Questions | Updates | Books | Conditions | Links | Search

Peace March in Bend Oregon on March 17, 2007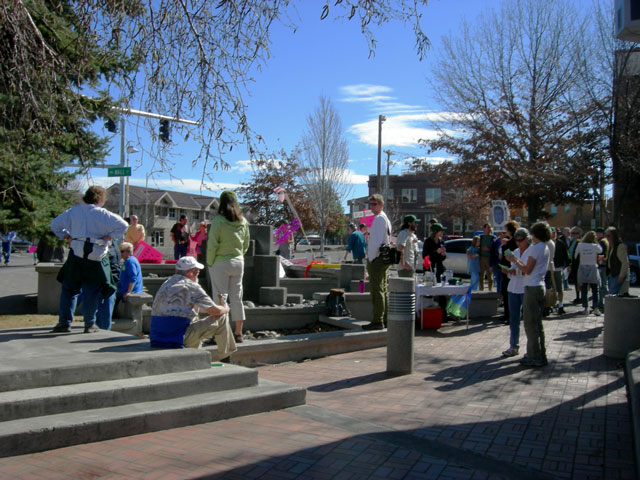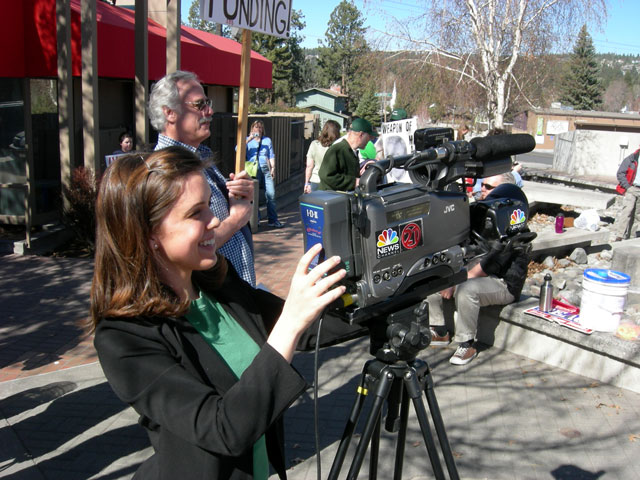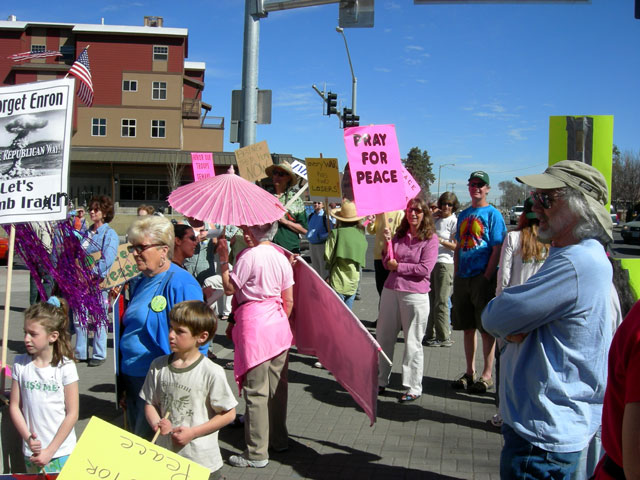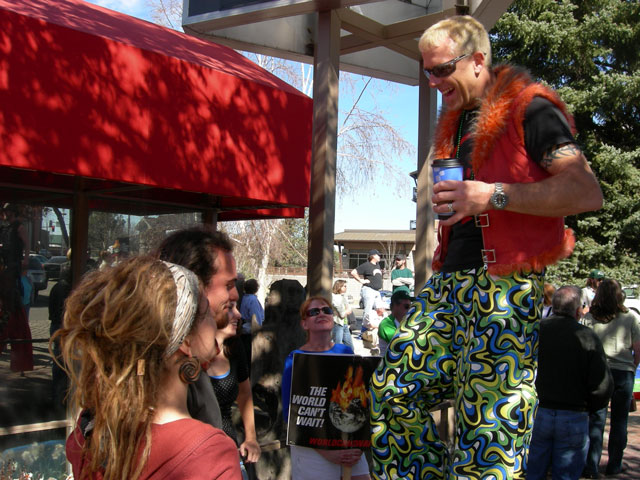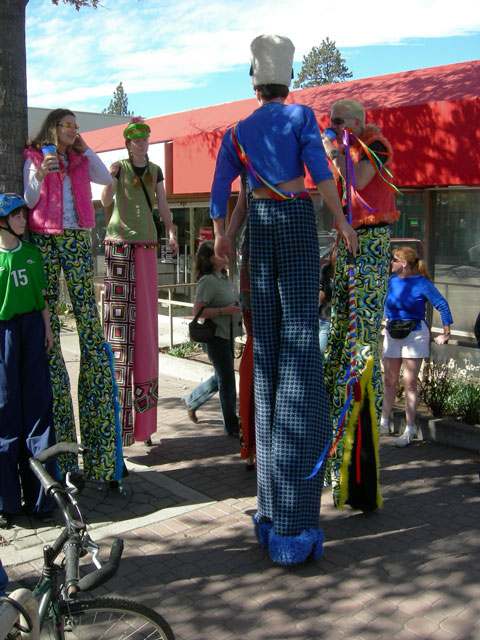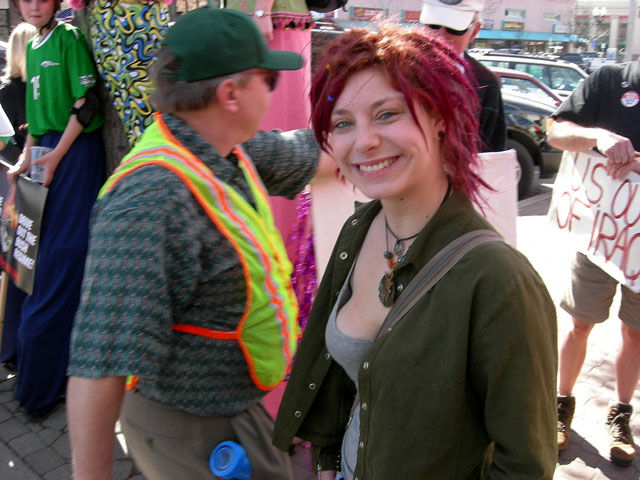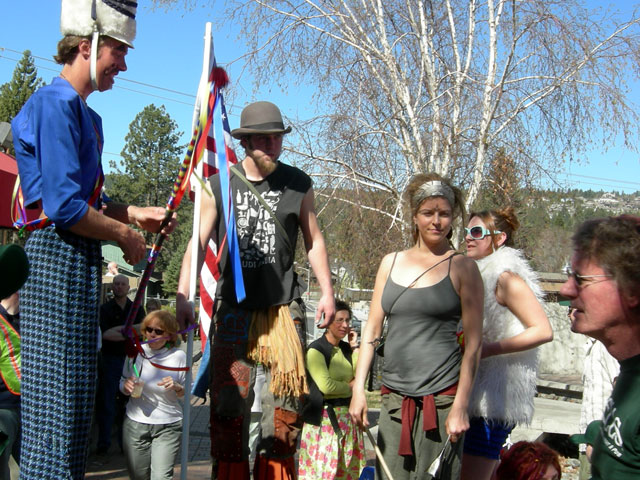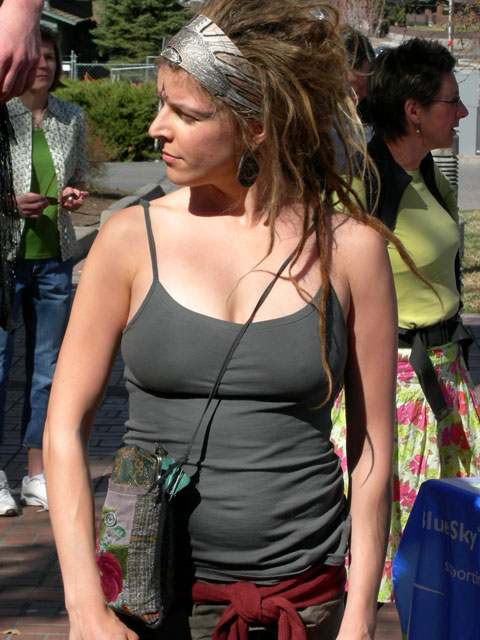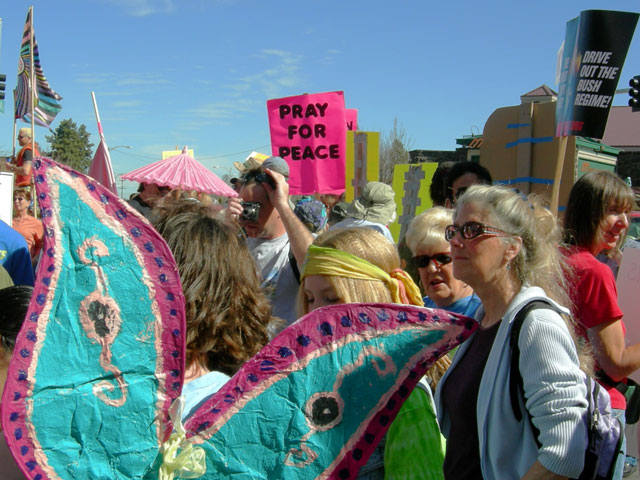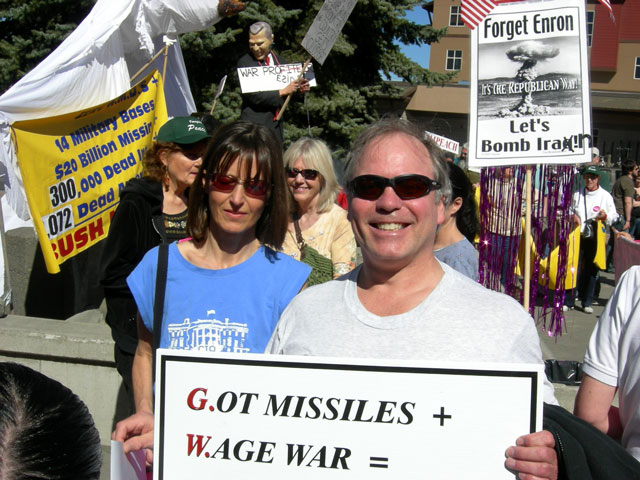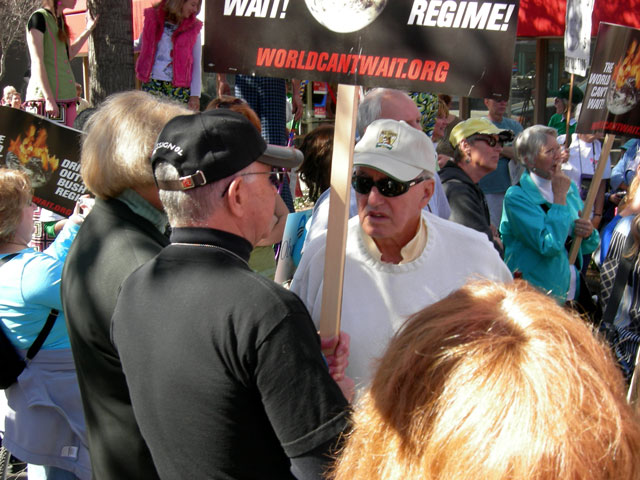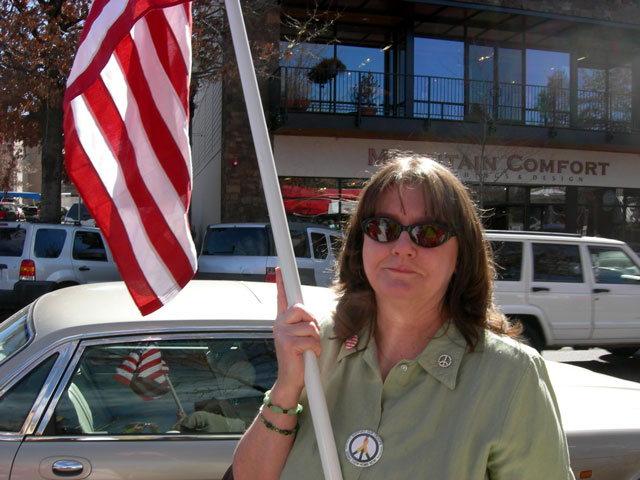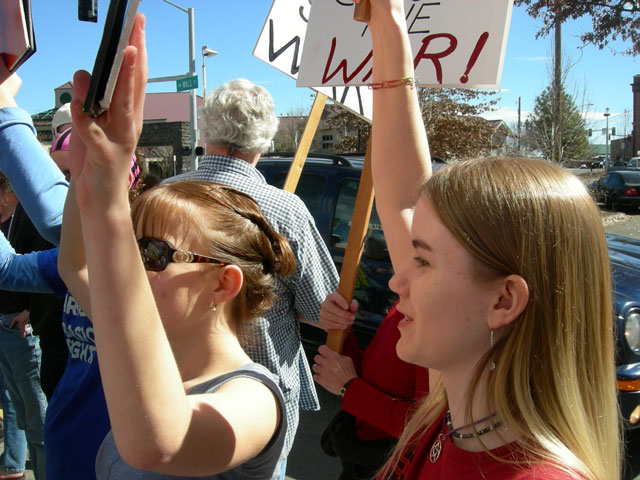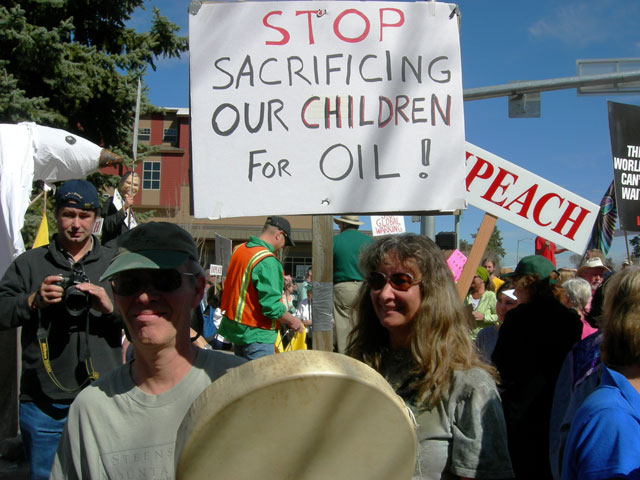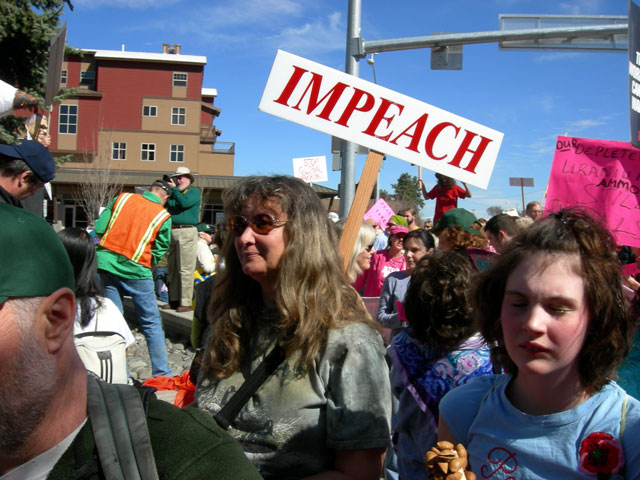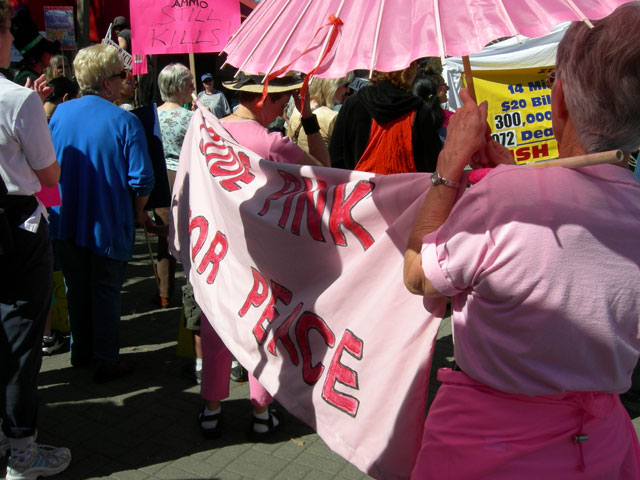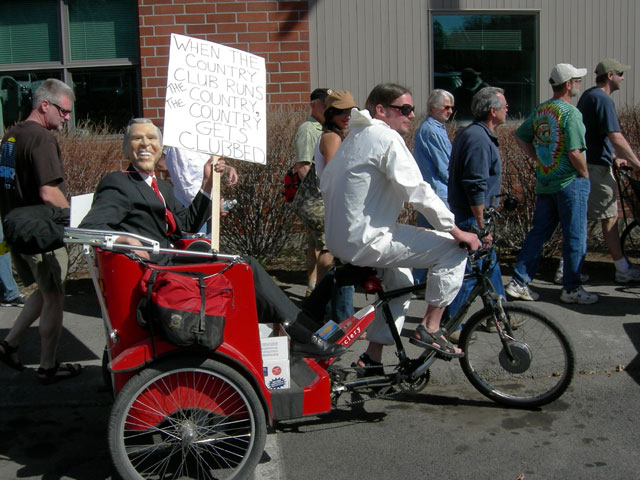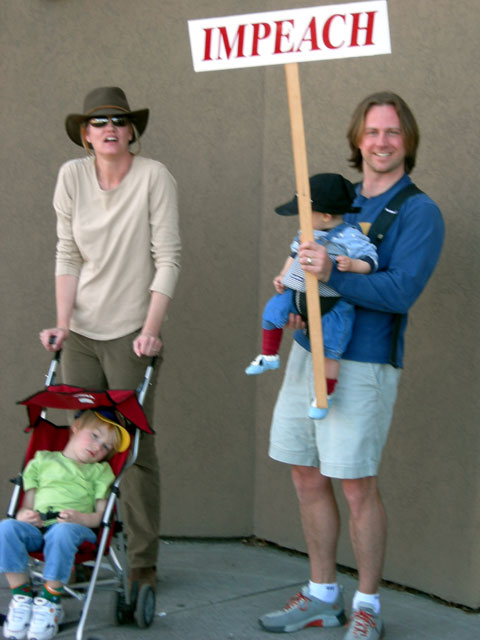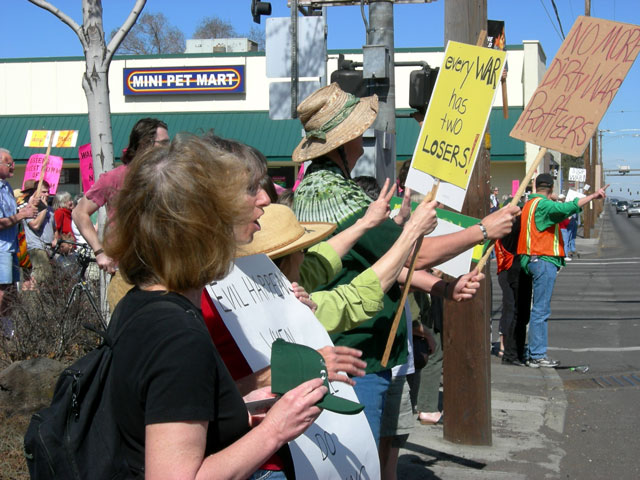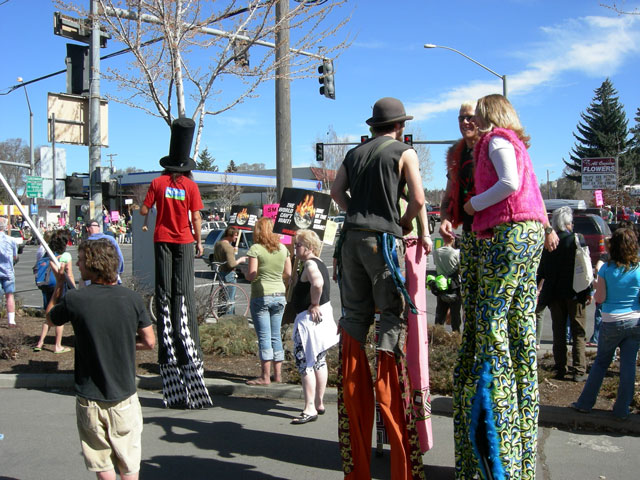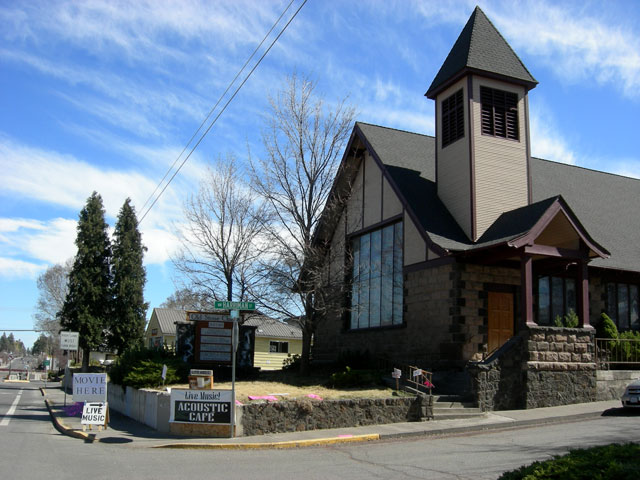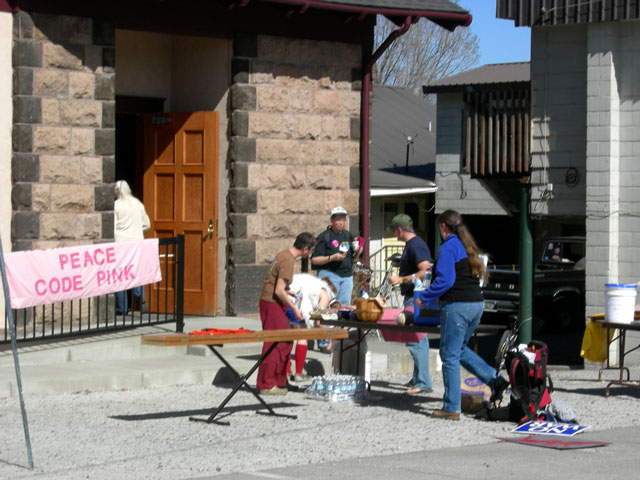 Copyright© 2007-2011 by Robert Speik. All Rights Reserved.
From our Central Oregon calendar of interesting events:
Saturday, March 17, 2007, St. Patrick's Day Peace Parade in downtown Bend on the fourth anniversary of the US attack on Iraq
Last year almost 300 locals turned out for this Peace March! 600?? Meet again at Brandis Square (Greenwood and Wall next to Bank of America) and walk through downtown to "Old Stone Church" at Franklyn and Harriman for two special documentaries: 2PM "US vs. John Lennon" and 4PM "Shut up and Sing" Dixie Chicks.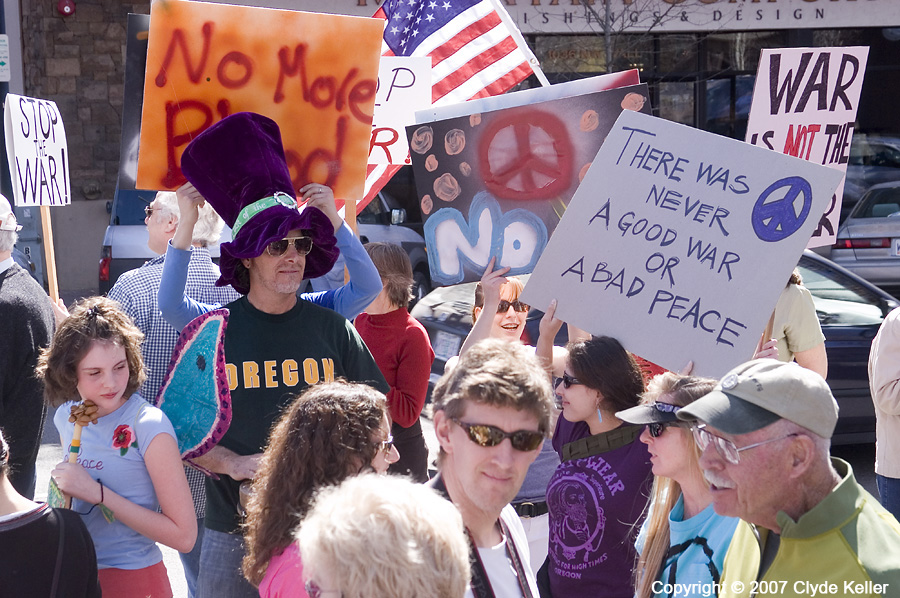 Copyright© 2007 by Clyde Keller. All Rights Reserved.

Read more . . .


ENVIRONMENTAL
Peace March in downtown Bend Oregon on March 17, 2007 Governor Kulongoski stumps at the Bend Oregon Airport
Deschutes National Forest volunteers build log shelters for trail users
Photos of the Alvord Desert side of the Steens WSA in eastern Oregon
Access Fund's Adopt-A-Crag event at Meadow Crags on the Deschutes River near Bend Oregon
USFS Trail Crew builds a log bridge over Fall Creek near the Green Lakes Trail Head
Photos of Central Oregon from an ultralight aircraft
Weather Spotting during an Oklahoma spring
ONDA's Wilderness inventory of BLM area near Juntura in eastern Oregon
USFS Five Buttes Healthy Forest fire reduction program in Central Oregon
Bob McGown, AAC Section Chair, builds a telescope pad at Pine Mountain Observatory
Becoming an Outdoors Woman classes in LaPine, Oregon with the ODFW
Pulling barbed wire fence at the Hart Mountain Antelope Refuge with ONDA
A tour of the aftermath of the B & B forest fire with the Sierra Club
Adopt-a-Road with TraditionalMountaineering
The Bend Bicycle Festival 2004
Wolves introduced to the High Desert Museum
Twenty old growth Juniper stolen from The Badlands WSA More information
A sustainable way to use feathers to adorn my lady
ODFW clinic - Becoming an Outdoors Woman
Dutch Oven cooking at GI Joes parking lot in Bend Oregon
President Bush holds photo opportunities
Trail Crew builds a log bridge over Spring Creek
Sierra Club holds a Christmas party
Tour fire ravaged Davis Lake
IMBA helps COTA build trails
South Sister climbers trail relocated
President Bush hopes no child will be left behind
Adopt-A-Highway with TraditionalMountaineering
Department of Inferior dumps wilderness protection
An ODFW juvenile steelhead sampling project near John Day, Oregon
The ODFW juvenile steelhead survey in the stream
Owyhee Canyon wilderness study area in south east Oregon
ONDA's Owyhee wilderness inventory camp near Rome, Oregon
Touring The Badlands with ONDA
Riverfest river cleanup in Bend Oregon
USFS Mud Bog poster
A Pay to Play bust
President Bush reassures us that SUVs do not damage the environment!
President Bush overlooking the environment
Al Gore and his young son summit Mt. Rainier
Fee Demo demonstration in Central Oregon

TRADITIONAL MOUNTAINEERING R&R
Peace March in downtown Bend Oregon on March 17, 2007 Bend WinterFest in 2007
Fall Festival 2006 in downtown Bend, Oregon
Bend Brewfest takes over the Les Schwab Amphitheater
July Fourth Pet Parade in downtown Bend, Oregon
July Fourth Festival in Drake Park in downtown Bend, Oregon
July Fourth Air Life outreach at Drake Park in downtown Bend, Oregon
Fourth of July along the Deschutes River in Drake Park in downtown Bend, OR
Having a Field Day at Hosmer Lake off Cascades Lakes Highway
Soaring with Scott Weber from the Bend, Oregon airport
Summer Festival in downtown Bend, Oregon Hot air balloons over Bend, Oregon
McMenamins opens new pub, theater and hotel in downtown Bend
Bite of Bend at the Shops at the Old Mill in 2004


XC Oregon Active Winter Expo and gear swap at COCC
Traditional slacklining in Bend
Para-gliding off the summit of Mt. Bachelor near Bend in Central Oregon
Winterfest in Bend, Oregon
Bend's Tower Theater restored to 1940s elegance
Bend's Wednesday market near the Deschutes River in Drake Park
Central Oregon's High Desert Museum in Bend


Bend Log Jam celebrates the opening of the Deschutes southern crossing bridge


Bend's southern crossing bridge
The Beach Boys concert in Bend Oregon, Summer 2003


Cascade Music Festival in Drake Park, Bend Oregon


A sea kayak adventure on Puget Sound
Outdoor Retailer's 2002 Summer Market in Salt Lake City
Andrew Mallory offers scenic flights from the Sunriver Resort airport
Sunriver adventures with Andrew Mallory
Misty River Band plays a free concert next to the Deschutes River


Riverfest boat-demo in Bend Oregon
Earth Day in Bend, Oregon


Customer appreciation night at a local store
Nordic Club's fall ski swap
Sustainable living expo in Bend
Fall festival in Bend


Joan Baez concert at the Athletic Club of Bend
Sunriver Resort exotic car rally
Munch-n-Music R & R in Bend


Flashback rally in downtown Bend

Search this site!
Copy and paste these search suggestions for events in Bend, Oregon and more:

Downtown Bend
The Beach Boys
Flashback Rally
Light and fast climbing
Map, compass and GPS