TRADITIONAL MOUNTAINEERING ™
www.TraditionalMountaineering.org ™ and also www.AlpineMountaineering.org ™

™
FREE BASIC TO ADVANCED ALPINE MOUNTAIN CLIMBING INSTRUCTION™
Home | Information | Photos | Calendar | News | Seminars | Experiences | Questions | Updates | Books | Conditions | Links | Search

Dennis Hanson's slide show of his trip to Cordillera Blanca in Peru
Climb to the top
Dennis Hanson of Bend has scaled some of the world's highest heights, and this week he'll share his latest mountaineering trek

The Bulletin
By Abbie Beane and Melissa Jansson

In his Bend office last week, mountaineer Dennis Hanson stands before a wall of photos taken during his various climbing expeditions around the world. Hanson, 62, has shared his adventures with astronauts, writers and even had a brush with photographer Ansel Adams.

Ever wonder about the meaning of the earth? In local mountaineer Dennis Hanson's world, that meaning can be found right outside your tent: in the forest, in the mountains - or above 14,000 feet.

"Mountaineering is a real physical challenge but it definitely has a spiritual side," says Hanson. "It says the whole thing about the meaning of the earth." Hanson, who has climbed in countless mountain ranges, from the Tetons in Wyoming to the Himalayas of south-central Asia, just returned from his most recent trip to the mountainous region of Cordillera Blanca in Peru. He will present his latest adventure via slide show Wednesday at the Central Oregon Environmental Center in Bend.

During his "off time", when he is not exploring the most beautiful corners of the world by foot or by mule, Hanson is working at Northwind Financial Concepts on Division Street in Bend, persuading people to put away money for retirement.

Ironically, though, Hanson's philosophy is, "When the game's over, leave it on the floor." In other words, put everything into your effort and save nothing to take away with you. Hanson believes in using the resources you have to seize every great opportunity in life that you physically and mentally can, whenever you can, and for as long as you can.

Hanson grew up in Redmond and has been living in Bend for 23 years. Between those two chapters in his life, however, he has traveled extensively, served in the U.S. Army in Korea, Vietnam and Laos, and lived in cities across the United States. A short visit to his office on Division Street in Bend reveals just how rich his 62 years of life have been.

Hanson is eager to share his experiences and the spectacular locales he has explored with others. In his office, he points to photos of his ascent of Jung Frau, towering over the city of Interlaken, Switzerland; and of assaults on Devil's Tower, El Capitan in Yosemite National Park, the Matterhorn, the Swiss Alps, the Andes, Lobuje and Imjatse peaks in Nepal, Huanya Picchu above Macchu Picchu, and even Mount Everest. He is quick, however, to point out that he has never reached the summit of Everest.

"It's not really about the summits, it's about the journey," he notes. "I'm not an extreme athlete or a professional athlete by any means."

Hanson has also plastered his office walls with photos from his trips to Antarctica and the South Pole, and of the time he ran the New York City Marathon, which he finished in a personal-best time of 3 hours, 29 minutes. He also collects photos taken by his friends, many of which have appeared in renowned outdoor magazines and books. Among them is a photo taken of the Earth from Apollo 8 by one of his climbing buddies, former astronaut Bill Anders.

And that's only the beginning of Hanson's list of friends and acquaintances in high places. As he sits down at his desk, Hanson begins retrieving letters and postcards, some written as far back as the 1970s.

He unfolds a letter written by famous geologist Noel Odell when Odell was 87 years old, describing the time he saw famous climbers George Mallory and Andrew Irvine on the first steppe, a distinct high point on the northeast ridge of Everest. It is still disputed whether or not Mallory and Irvine were the first climbers to reach the summit of Everest in 1924. Odell had conjectured that they did, as he saw them on the second steppe - above the first steppe - before they swirled out of sight in the blowing snow. But in his letter to Hanson, which he wrote many years later, he notes "... my final conclusion after careful consideration of all circumstances is that I glimpsed them (Mallory and Irvine) on the first steppe (not the second)." Odell was the last person to see the two climbers before they disappeared.

Hanson also keeps the letters of famous mountaineers and writers Bill Tilman and Eric Shipton, as well as a postcard from landscape photographer Ansel Adams. "I'm sorry I couldn't meet with you in September," reads the card from Adams. "My doctors have cut back on my social life. I look forward to meeting with you soon. Cordially, Ansel."

Hanson became interested in mountaineering at a young age, beginning his backcountry career as a boy scout in the Cascades. He grew up reading Shipton, Tilman and
"Annapurna". He covered his room in National Geographic maps, from the floor to the ceiling.

"I think I was one of those kids who would point to the maps and wonder, 'What's right there?' " he muses.

This makes him think of one of his favorite Shipton quotes, who fell in love with topographic maps at a young age.

"He said he wanted to 'get up above the lines, where the land began to sing,' " says Hanson. One of Hanson's most fondly remembered trips was to Nepal, where, he recalls, he had a great guide in one of the local Sherpas.

"I'm not inclined toward big groups of people," says Hanson. "I prefer to go with a good guide and traveling companion."

On his most recent trip to Cordillera Blanca, Hanson traveled with a group of 11, including a Peruvian guide, a Peruvian cook, a burro driver, five burros, one horse and one chicken - which ended up in the celebratory dinner pot on the last night of the trip. The ambitious group traversed roughly 200 miles in three weeks, reports Hanson, exploring three of the region's peaks along the way. The group did not summit any of the peaks, but as Hanson says, "It's not about the summits."

The motley mountain crew did, however, sing and dance to Abba's "Dancing Queen" at 17,000 feet. "Who would have thought? A 62-year-old and a few local Peruvians, dancing to Abba," says Hanson.

As for the weather and overall conditions, Hanson reports that there was a conspicuous lack of snow and plenty of fair weather.

"There was no extreme cold, either," says Hanson. "With global warming, there were a lot of delicate cornices (overhanging snow and ice). We only climbed over 20,000 feet twice and over 19,000 feet once."

Although Hanson did not have long to acclimatize, he did work before the trip with Rebound Therapy -specializing in sports and physical therapy - which put him up in an altitude tent that simulated breathability at 13,000 feet. Hanson experienced no altitude sickness during the trip, which was more than he could say for the chicken. For his next adventure, Hanson is considering going to Africa to ascend Mount Kenya, Africa's second-highest mountain. Hanson's ultimate goal to is do two challenging trips per
year.

"I always need a carrot dangling in front of me," he says. "I need something to keep me in shape, make me dig deeper, and something that keeps one foot in front of the other."




There are lots of stories like this in The Bulletin!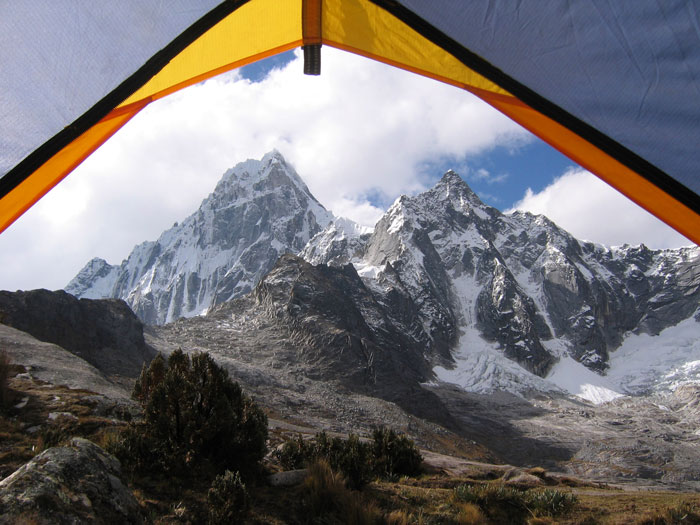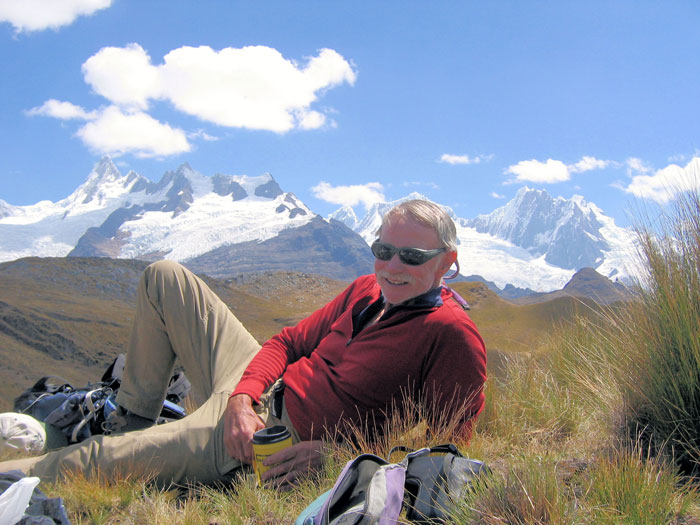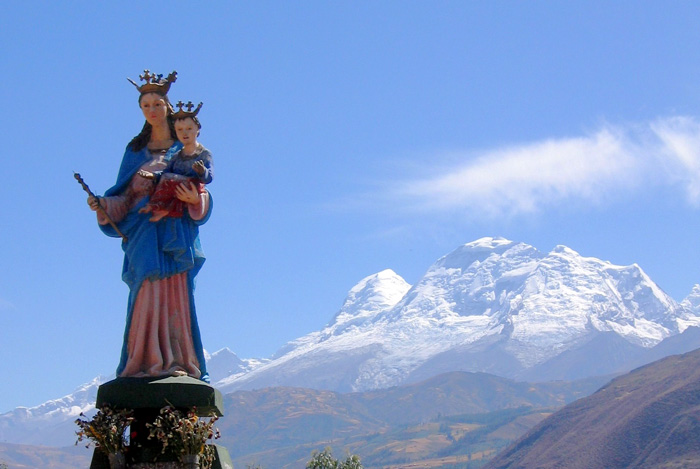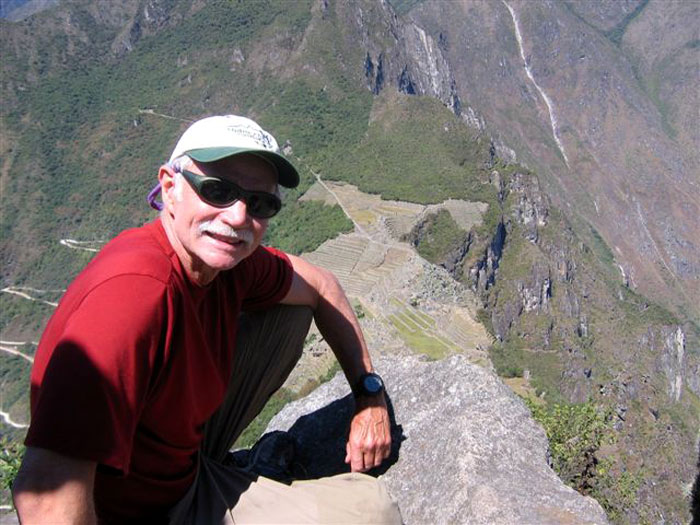 Copyright© 2005 by Dennis Hanson. All rights reserved.

Read more . . .


Notable Events
European helicopter lands on Mount Everest's summit!
Ed Viesturs summits Annapurna
Jim Angell, master trail builder, dies at age 76
Fred Beckey, "Will Belay For Food!!!
Smith Rock "Spring Thing"
About Brad Washburn by Michael Chessler
Top of the world: Bend team set to scale Mt. Everest
Annapurna, a woman's place is on top
The search for Peter Starr
Mountaineers mourn Ira Spring
Climbing Legends returning for another shot at Everest
Fred Beckey, icon and living legend
Galen and Barbara Rowell die in plane crash
Mike Bearzi spearheads donation of rescue cache to Smith Rock
Veteran alpinist Mike Bearzi dies while climbing in Tibet
Bend's Midge Cross with women's team on Everest!
Bend's Nancy Knoble climbs Aconcagua!

About Traditional Alpine Mountaineering

The Sport of Alpine Mountaineering

Climbing Together

Following the Leader

The Mountaineers' Rope

Basic Responsibilities

Cuatro Responsabiliades Basicas de Quienes Salen al Campo

The Ten Essentials

Los Diez Sistemas Esenciales

About our World Wide Website:


Information


Mission




WARNING - *DISCLAIMER!*
Mountain climbing has inherent dangers that can in part, be mitigated


South Sister, Middle Sister, North Sister (the sinister sister) and Broken Top in the Three Sisters Wilderness near Bend, Oregon USA
Photo Copyright© 2006 by Robert Speik. All Rights Reserved.