TRADITIONAL MOUNTAINEERING ™
www.TraditionalMountaineering.org ™ and also www.AlpineMountaineering.org ™

™
FREE BASIC TO ADVANCED ALPINE MOUNTAIN CLIMBING INSTRUCTION™
Home | Information | Photos | Calendar | News | Seminars | Experiences | Questions | Updates | Books | Conditions | Links
The Mountaineers Club mourns Ira Spring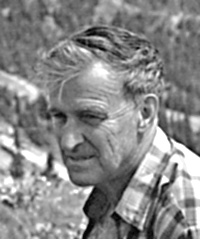 The Mountaineers News
Seattle, Washington
September, 2003

Washington trails and wilderness areas lost an important advocate Thursday, when Ira Spring passed away at the age of 84. Spring, a well-known photographer, author, and trail supporter, had been battling prostate cancer for the past two years. What follows is a short history of Ira Spring's achievements and highlights.

In 1909 The Mountaineers began bestowing the title of Honorary Member on individuals who had made notable contributions to climbing, to preserving the wilderness, or to the club itself. Honorary members range from a Supreme Court justice to the first American to climb Mount Everest. In 1997 Ira Spring became the 33rd person so honored.
His citation read in part: "His wilderness photographs have influenced thousands of people to enjoy and respect the environment."

Ira joined The Mountaineers in 1941 and helped assemble photographs for the first edition of "Mountaineering, The Freedom of the Hills".

Six years later he was instrumental in putting together "100 Hikes In Western Washington" co-authored by Louise B. Marshall and destined to lead to a whole series of Mountaineers books which for three decades have introduced people to the glories of backcountry travel in the Northwest. The guidebooks are credited with saving many
trails
In "An Ice Axe, A Camera, And A Jar of Peanut Butter", his autobiographical picture book. Ira wrote of his shock at finding that in the two years following the first printing of "100 Hikes " eight of the hundred trails listed were lost to roads and clearcutting." He soon realized that being included in a guidebook was the surest protection a trail could have. The Forest Service took note of the sudden interest of hikers in trails that appeared in the guidebooks and, while road building continued to ruin trails elsewhere, the trails in the books received a certain degree of protection.

His reputation as a guidebook author gave Ira special entre to lobby for trails and he made many trips to Washington, D.C. to obtain trail funding.

Ira's work for trails and wilderness conservation has been recognized locally and nationally: In 1961 the Governor's Literary Award was given to Byron Fish, Ira, and his twin brother Bob; in 1970 the same award went to Ira, Bob, and Harvey Manning and in 1986 the award went to Harvey Manning, The Mountaineers Books, and the whole Spring family including Ira, Bob, and Ira's daughter Vicky and her husband Tom Kirkendall.

Ira received the President Teddy Roosevelt Conservation Award for 1992 "in recognition of outstanding accomplishment and achievement in the areas of conservation and wise stewardship of natural resources."

A leader of the Washington Trails Association from its inception in 1970, Ira became president of the organization in 1995.

Ira's legacy to outdoor lovers includes large-format photo books, small photo books, trail guides, travel books, children's school books, and outdoor guides: a total of 61, as well as numerous articles in magazines and local and national newspapers.