TRADITIONAL MOUNTAINEERING ™
www.TraditionalMountaineering.org ™ and also www.AlpineMountaineering.org ™

™
FREE BASIC TO ADVANCED ALPINE MOUNTAIN CLIMBING INSTRUCTION™
Home | Information | Photos | Calendar | News | Seminars | Experiences | Questions | Updates | Books | Conditions | Links | Search

Read more:
Traditional ice axe self belay and self arrest training with Mountain Link
March 2005 at an "appropriate slope" near Oregon's Mt. Bachelor ski resort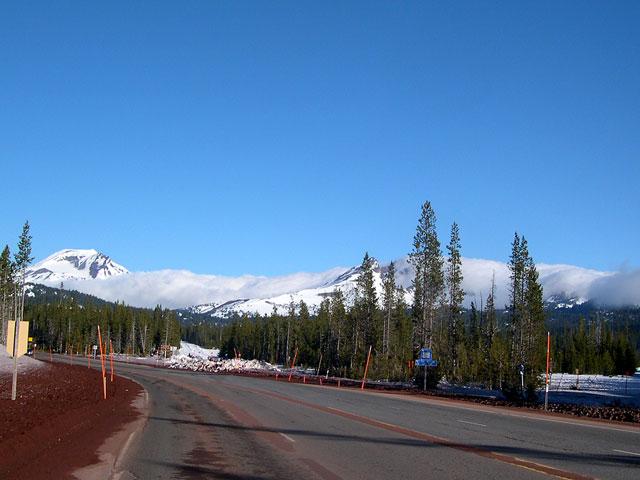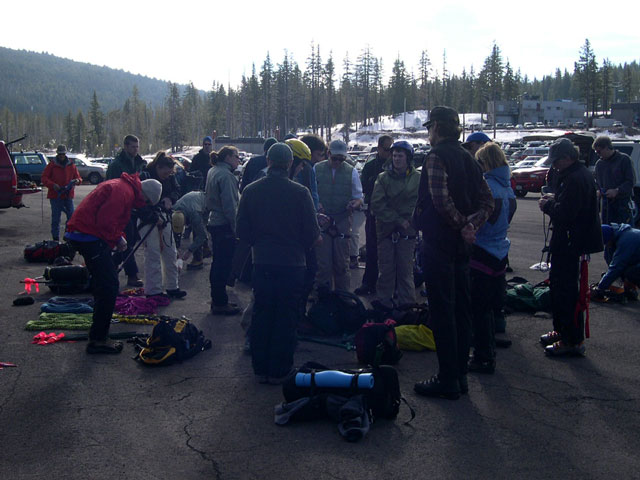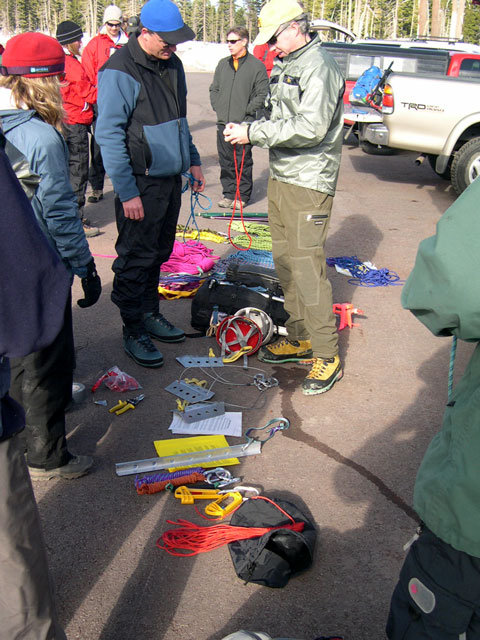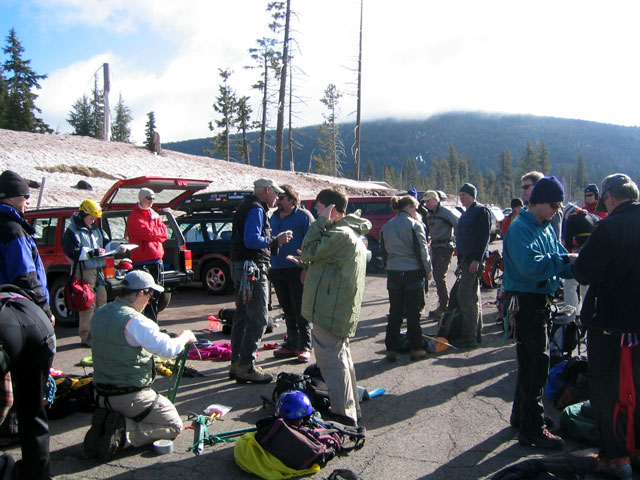 Copyright© 2005 by David Slavensky. All Rights Reserved.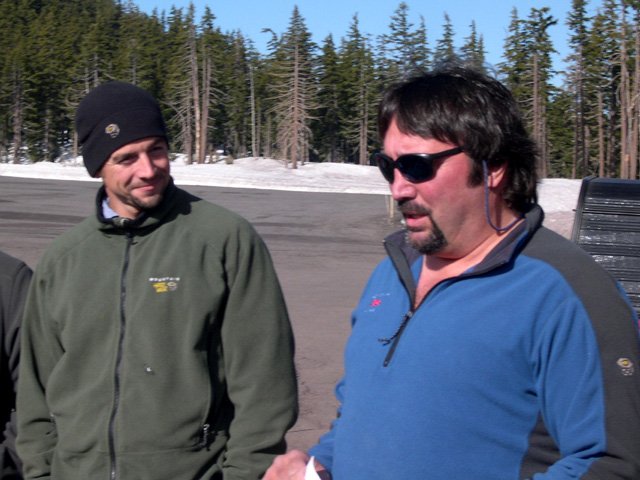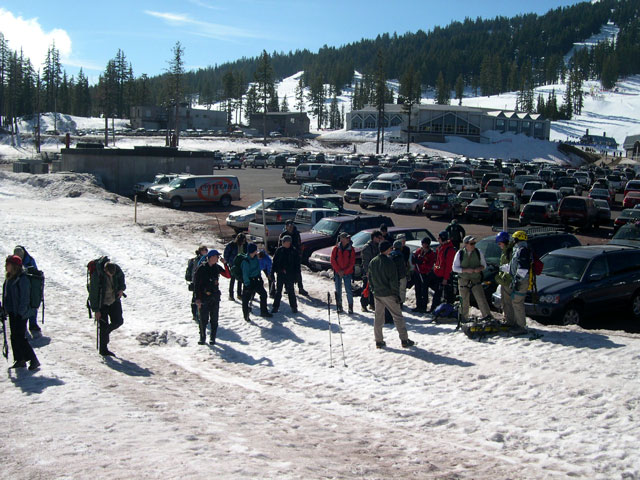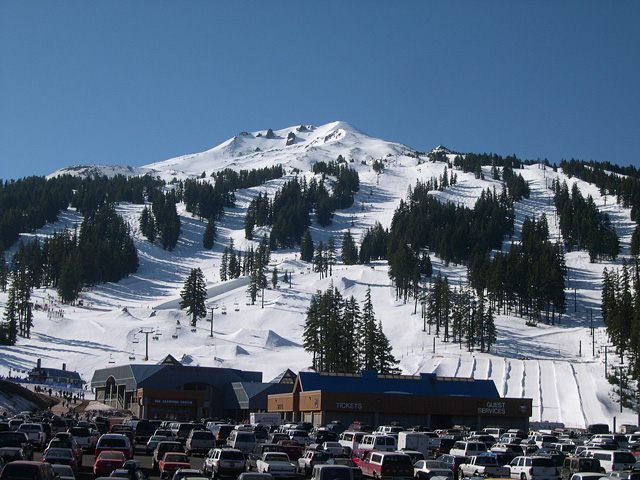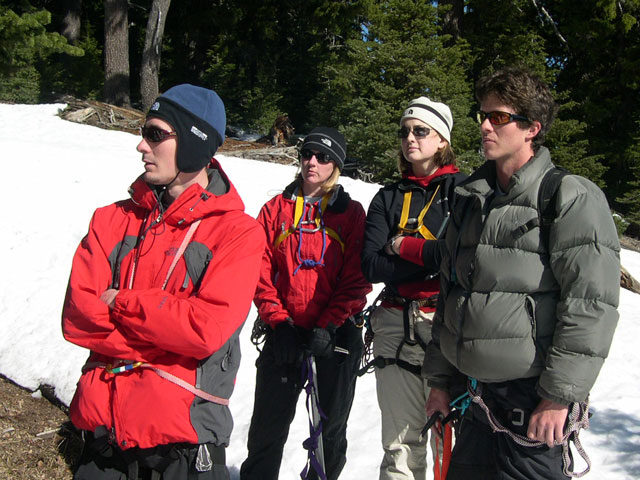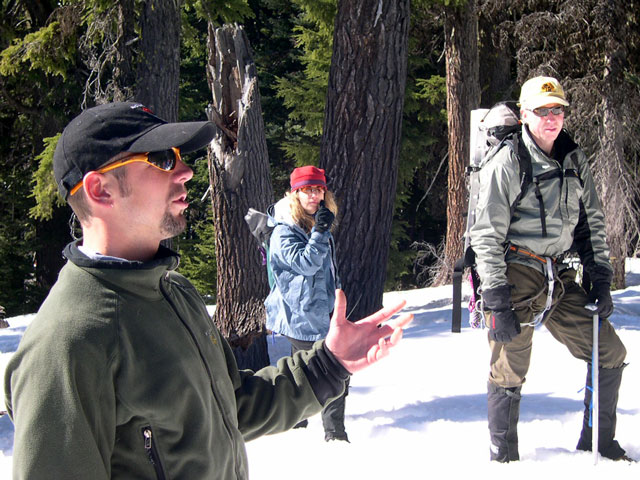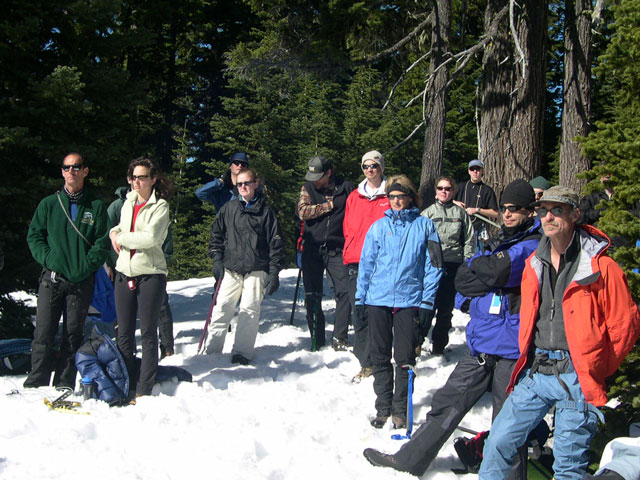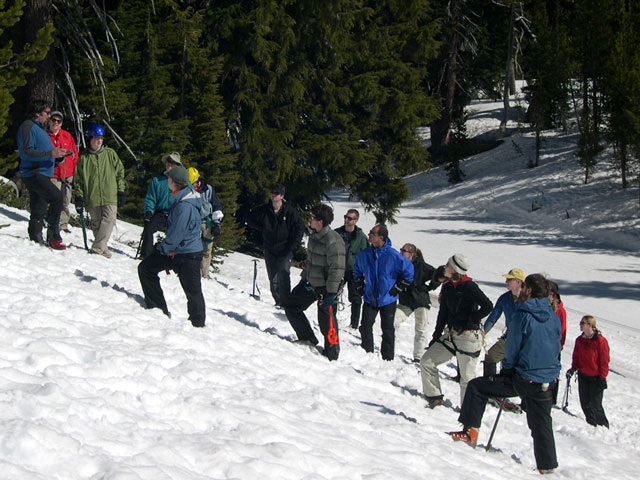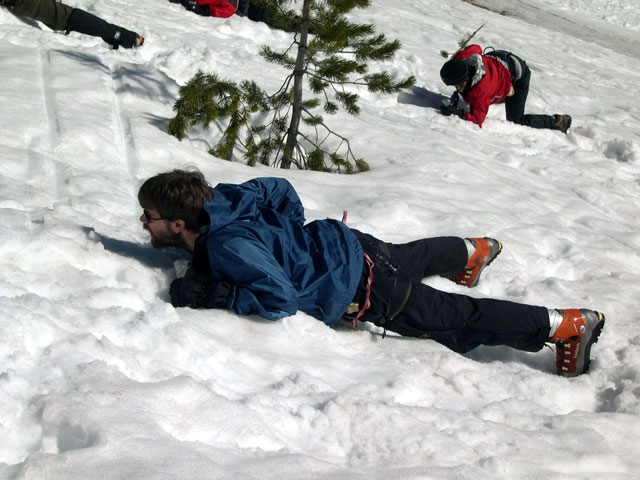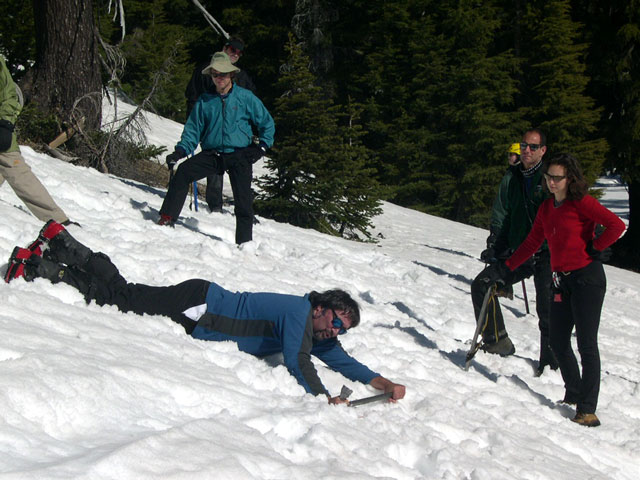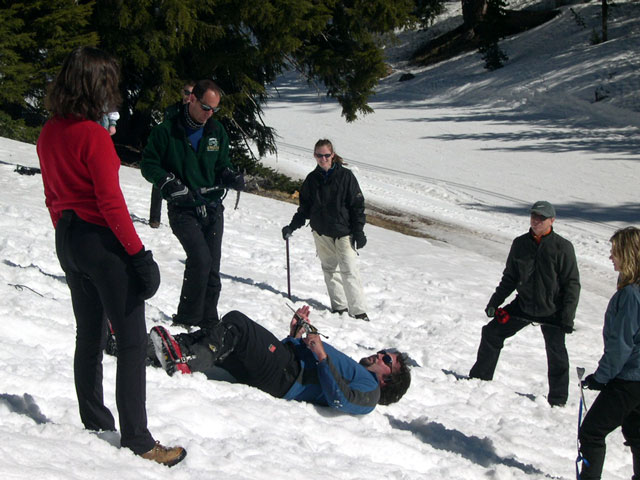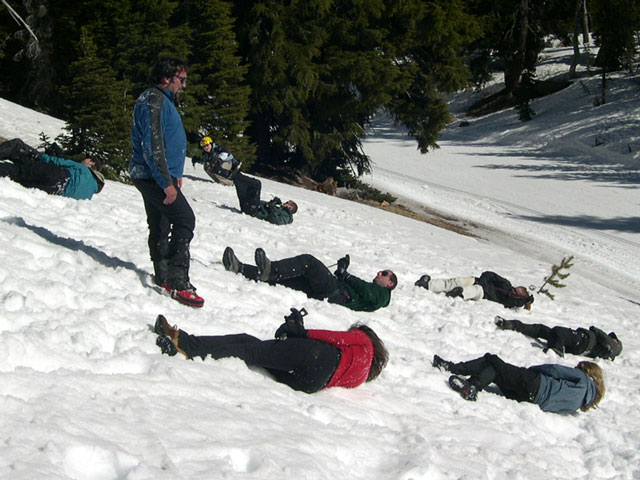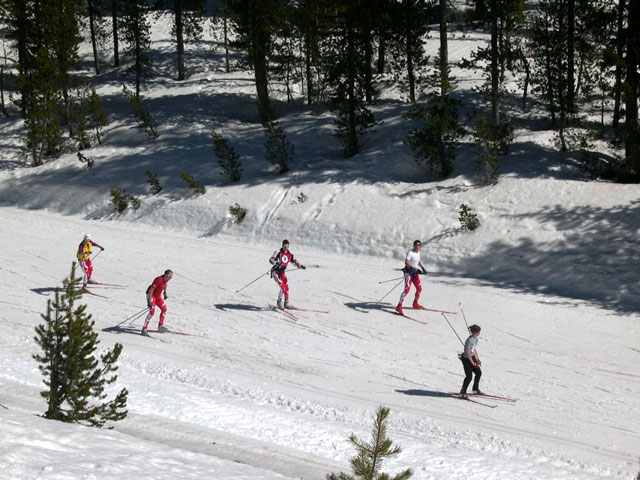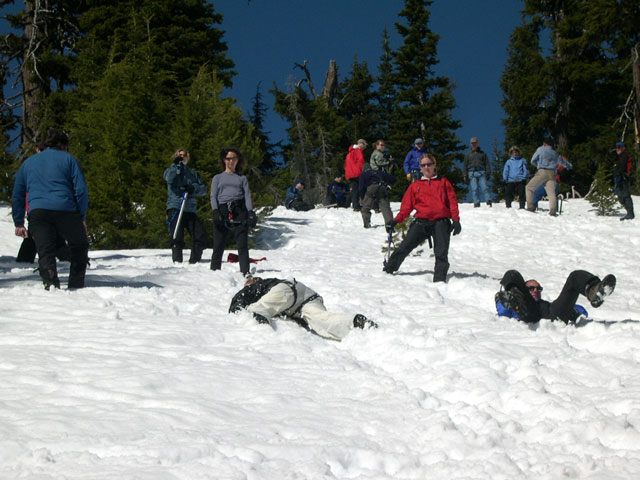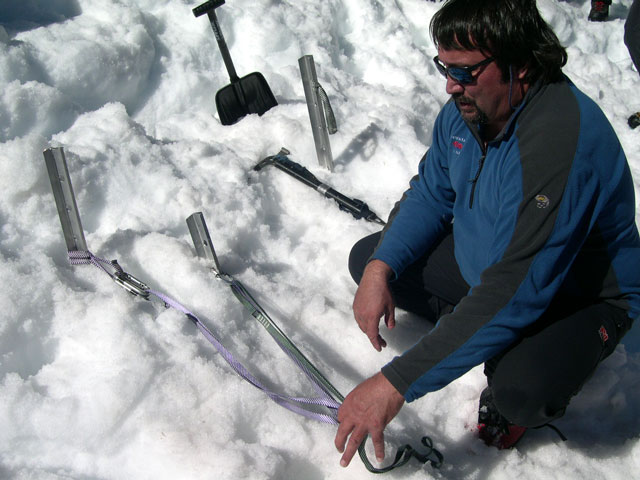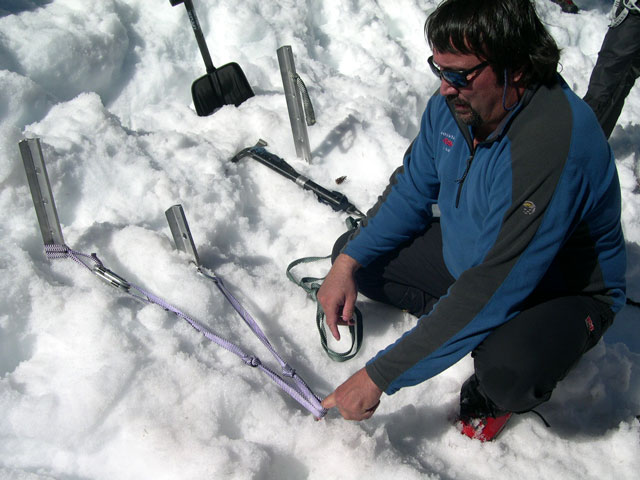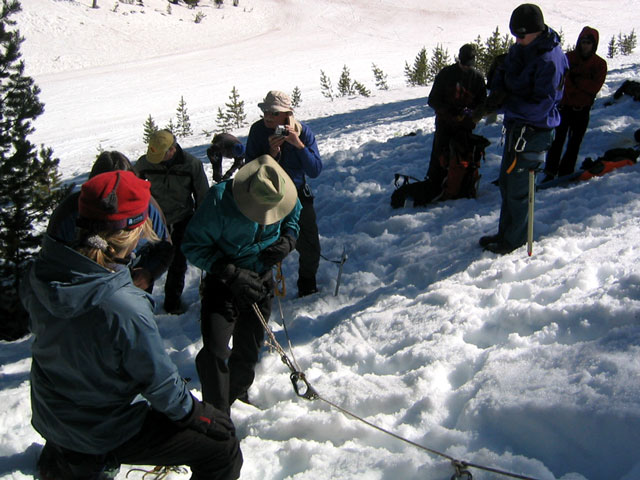 Copyright© 2005 by David Slavensky. All Rights Reserved.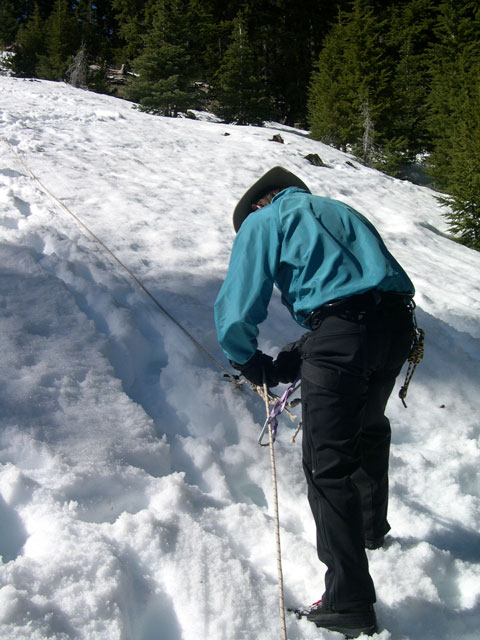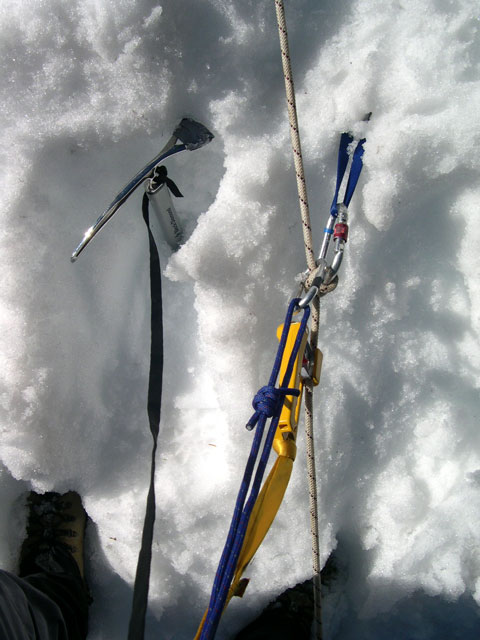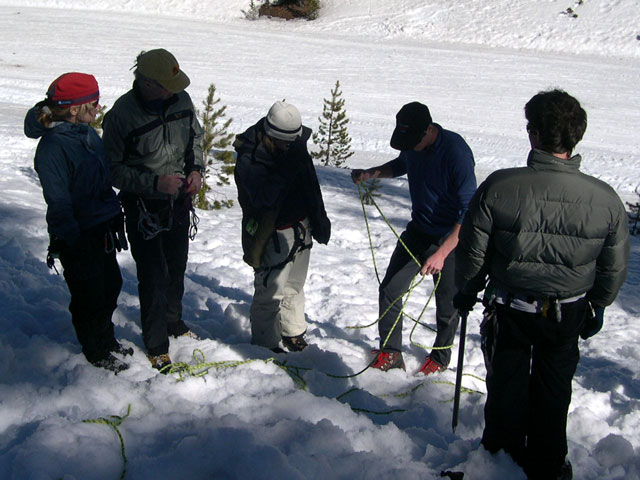 Un-attributed photographs Copyright© 2005 by Robert Speik. All Rights Reserved.

Saturday, March 12, 2005, FREE Traditional Mountaineering Seminar with guests Robert Link and friends, on climbing and descending steep snow slopes including ice axe belay and arrest
We plan to meet at near the Mt. Bachelor parking lot at about 9AM. From there we will hike on consolidated snow or snowshoe to certain appropriate slopes for steep snow climbing skills and ice axe belay/arrest practice, skills needed for Aconcagua, Hood, Shasta, Jefferson, Adams, and all the others. Learn about skills and gear for rope protected climbing and rappelling steep snow, rock and ice slopes on major peaks, avalanche risk avoidance, crevasse rescue gear and set-up See the Prospectus. See the Photos of previous seminars. Read more on Robert Link and Associates. Information from Robert Speik at 541-385-0445, info@traditionalmountaineering.org No drop-ins please! Reservations only; pre-registered by March 9, 2005. FULL at 30 people (read - 3 groups of 10) Reserved!

Read more . . .


TraditionalMountaineering FREE Seminars:
Prospectus for this free Seminar
Other free Seminars
Traditional self belay and ice axe arrest training
Snow anchors and rappelling a steep snow slope
Glacier Travel and Crevasse Rescue seminar prospectus
Climbing and descending steep snow slopes
Snow Climbing Training six pdf pages



What do you carry in your winter day pack?
What is the best traditional alpine harness?
What do you rack on your harness?
What is the best belay | autoblock | rappel device?
How do you self belay a rappel

About Alpine Mountaineering:


The Sport of Alpine Mountaineering


Climbing Together


Following the Leader


The Mountaineers' Rope


Basic Responsibilities


The Ten Essentials

About our World Wide Website:


Information


Mission


Subscription Form I am still pondering this. Hmmm.


Our Gear Discounts Don't miss this!


Please Read Me Awards, pdf, affiliations, donations and more