TRADITIONAL MOUNTAINEERING ™
www.TraditionalMountaineering.org ™ and also www.AlpineMountaineering.org ™

™
FREE BASIC TO ADVANCED ALPINE MOUNTAIN CLIMBING INSTRUCTION™
Home | Information | Photos | Calendar | News | Seminars | Experiences | Questions | Updates | Books | Conditions | Links | Search

Read more:
A tour of the aftermath of the Davis Lake fire with our USFS land managers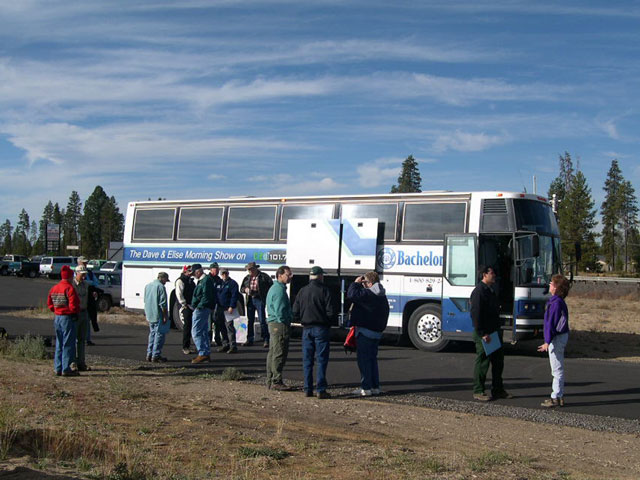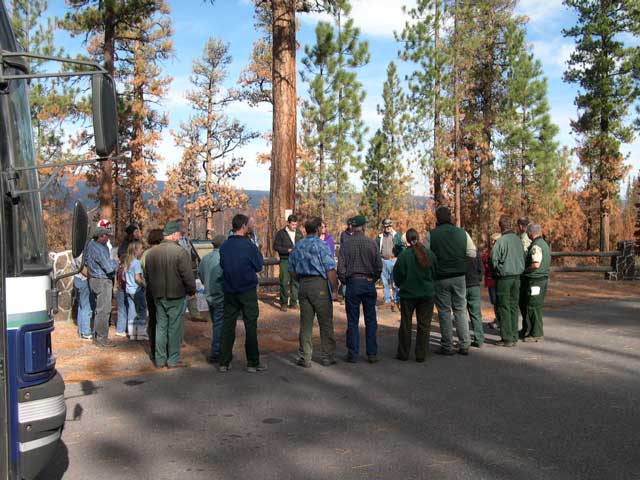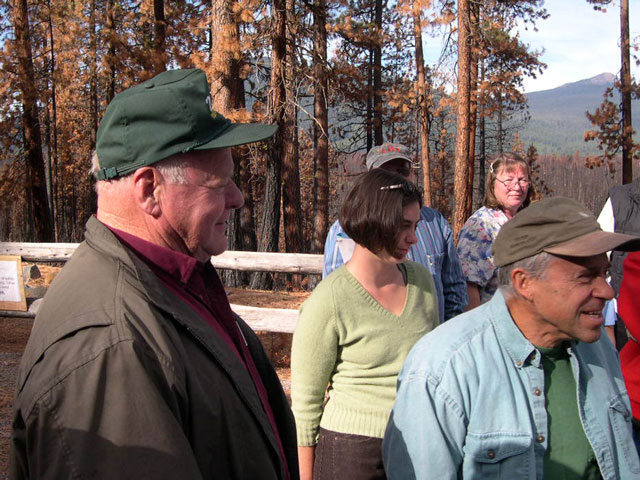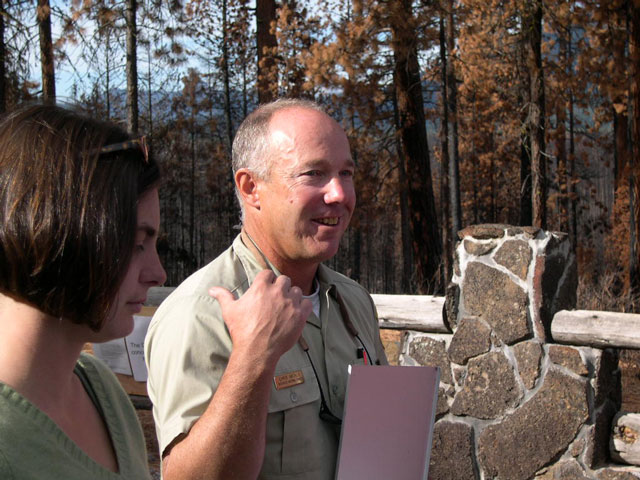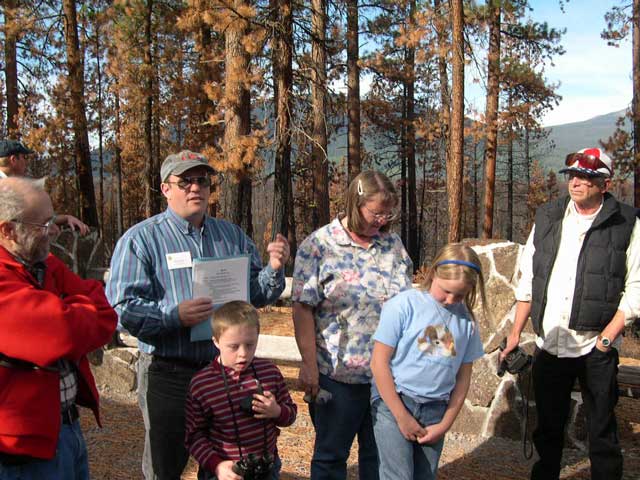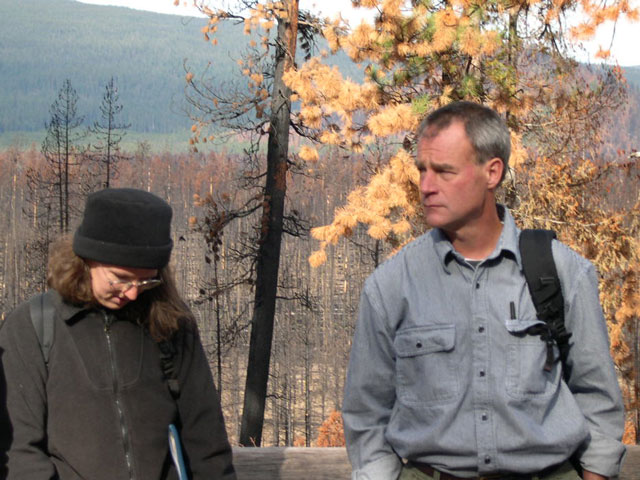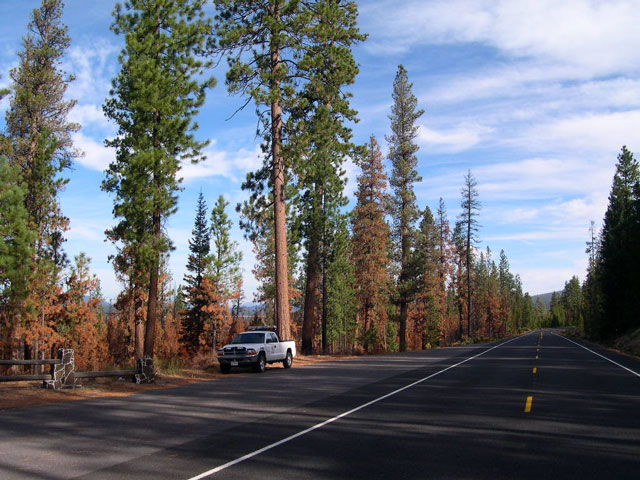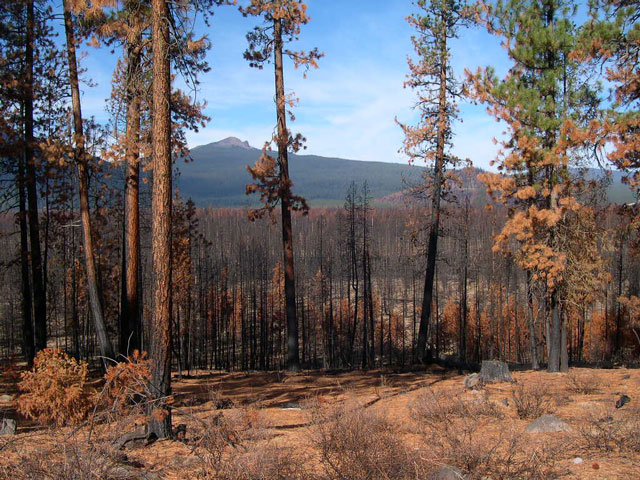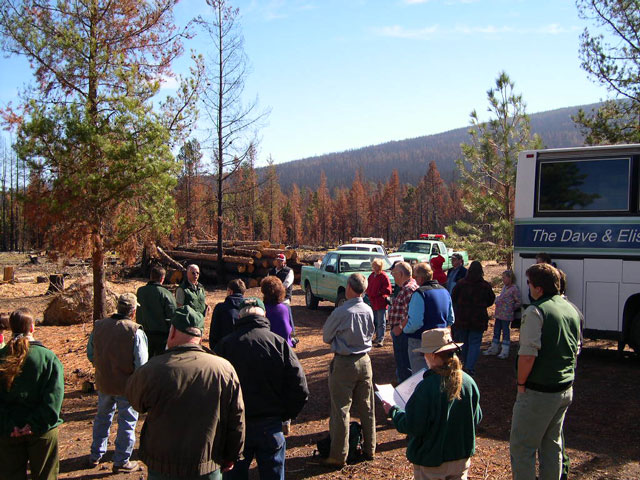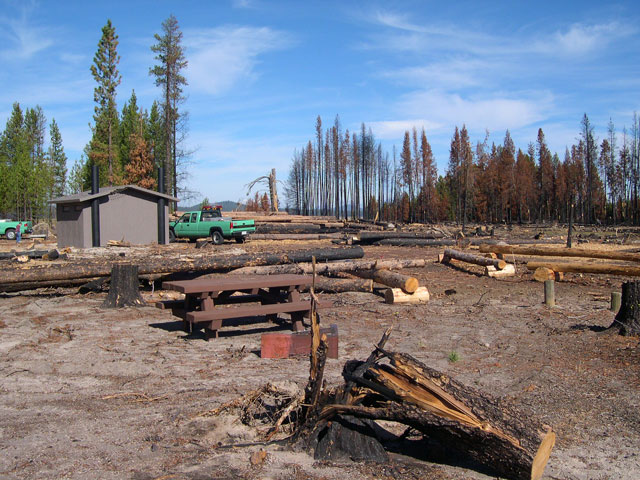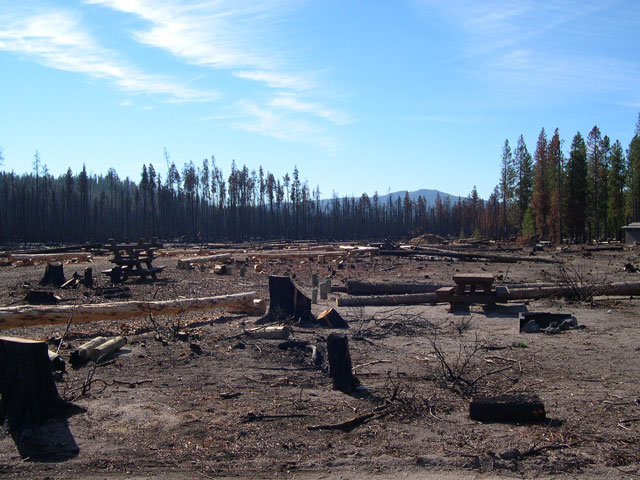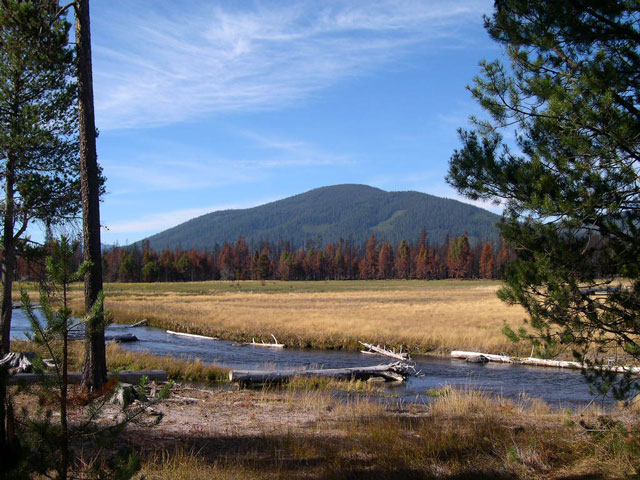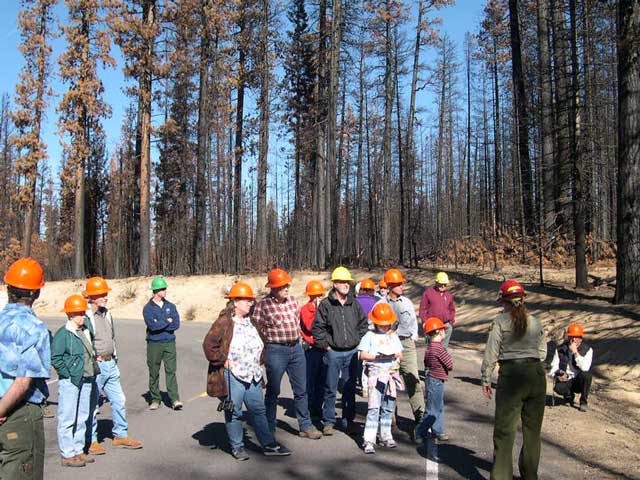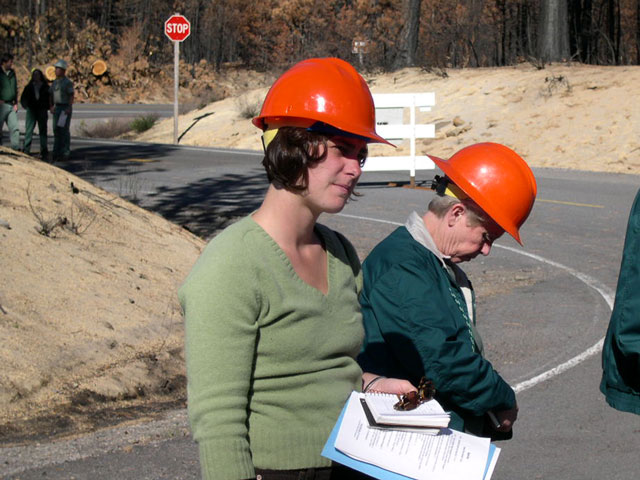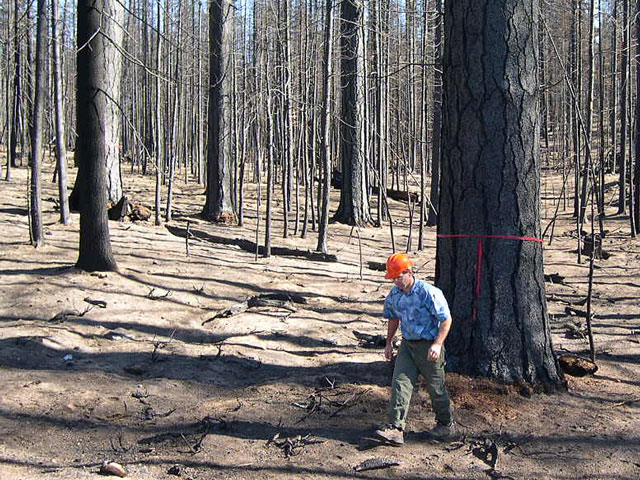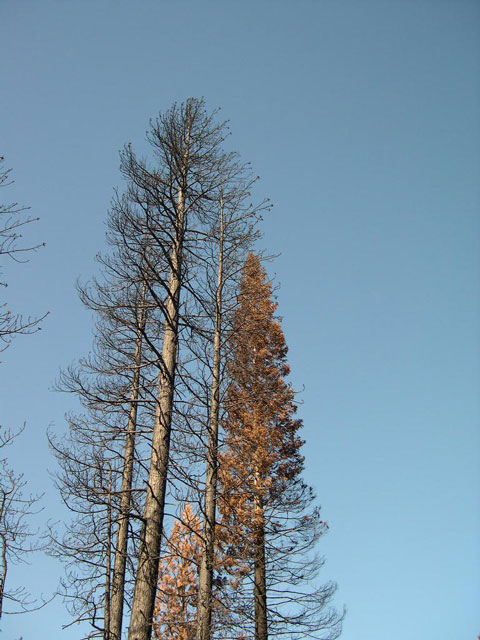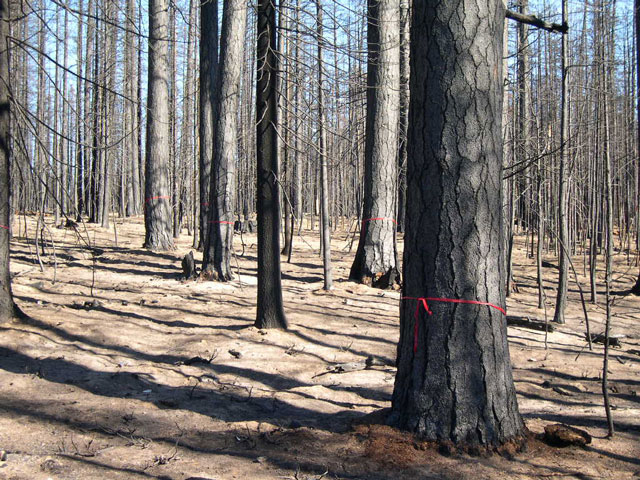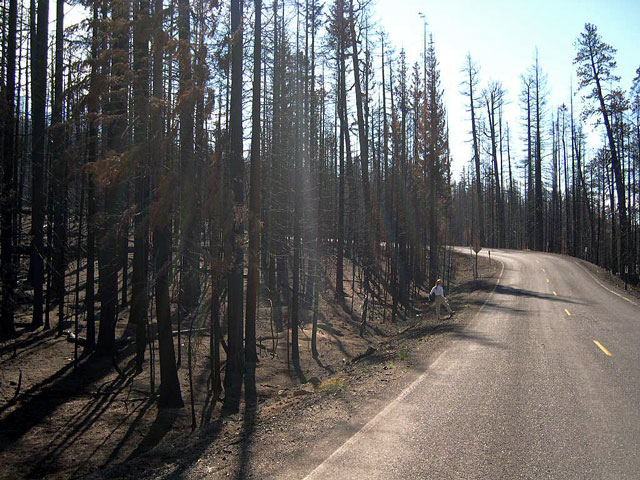 Copyright© 2003 by Robert Speik. All Rights Reserved.
Saturday, October 18, 2003, 9AM to 3PM, USFS bus tour of the 21,000 acre Davis fire near Davis Lake
Bring warm clothing, camera, lunch and water for this bus tour led by USFS experts. Reservations required, by phone to Crescent Ranger District, 541-433-3200.
Note: Call the Crescent Ranger District. Let them know you would like to take a similar tour when offered. I was shocked at the damage and wanted to know what they planned to do with the dead trees. Nothing else was left but Mazama ash where the fire burned the hottest. What do you think should be done? --Bob Speik
Saturday, July 9, 2005, FREE bus tour of the Five Buttes Fuels Reduction Demonstration Project with Deschutes National Forest Planners
This 160,000-acre Project has been chosen as one of seven, nation wide, to maintain or improve stands of trees more than 21 inches in diameter, by treating smaller trees and brush. Call Bob Speik for details at 541-385-0445. See a similar tour of the Davis Lake fire.

Read more . . .



ENVIRONMENTAL
USFS Five Buttes Healthy Forest fire reduction program in Central Oregon


Bob McGown, AAC Section Chair, builds a telescope pad at Pine Mountain Observatory
Becoming an Outdoors Woman classes in LaPine, Oregon with the ODFW
Pulling barbed wire fence at the Hart Mountain Antelope Refuge with ONDA
A tour of the aftermath of the B & B forest fire with the Sierra Club


Adopt-a-Road with TraditionalMountaineering
The Bend Bicycle Festival 2004
Wolves introduced to the High Desert Museum
Twenty old growth Juniper stolen from The Badlands WSA More information
A sustainable way to use feathers to adorn my lady
ODFW clinic - Becoming an Outdoors Woman
President Bush holds photo opportunities
Trail Crew builds a log bridge over Spring Creek
Sierra Club holds a Christmas party
Tour fire ravaged Davis Lake


IMBA helps COTA build trails
South Sister climbers trail relocated
President Bush hopes no child will be left behind
Adopt-A-Highway with TraditionalMountaineering
Department of Inferior dumps wilderness protection
An ODFW juvenile steelhead sampling project near John Day, Oregon
The ODFW juvenile steelhead survey in the stream
Owyhee Canyon wilderness study area in south east Oregon
ONDA's Owyhee wilderness inventory camp near Rome, Oregon
Riverfest river cleanup in Bend Oregon
USFS Mud Bog poster
A Pay to Play bust
President Bush reassures us that SUVs do not damage the environment!
President Bush overlooking the environment
Al Gore and his young son summit Mt. Rainier
Fee Demo demonstration in Central Oregon

Environmental News
An update on the Hart Mountain Antelope Refuge in Oregon
The Store Wars best with broadband!
TraditionalMountaineering adopts the Crooked River through Smith Rock State Park
The Republican Political Party is responsible?
Times Up, by Yvon Chouinard
Nation's forests might be on the road to ruin, by President Bill Clinton
Wilderness at risk from new Bush policies
Steens management scandal may affect wilderness study areas
BLM outsourced Steens Management Plan to mining industry leaders!
Owyhee River wilderness study area inventory with ONDA
OHV vandals charged in Yellowstone
Oregon's B and B Complex fire closure modified


Senate says NO to Big Oil in Alaska
Gloria Flora - Environmental Hero
Re-introducing wolves into Oregon
George Bush overlooking the environment