TRADITIONAL MOUNTAINEERING ™
www.TraditionalMountaineering.org ™ and also www.AlpineMountaineering.org ™

™
FREE BASIC TO ADVANCED ALPINE MOUNTAIN CLIMBING INSTRUCTION™
Home | Information | Photos | Calendar | News | Seminars | Experiences | Questions | Updates | Books | Conditions | Links | Search

Read more:
Wilderness Workshop for USDA Forest Service held by University of Idaho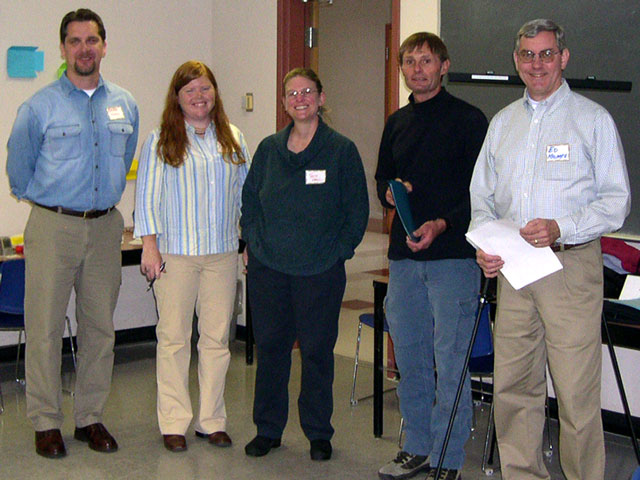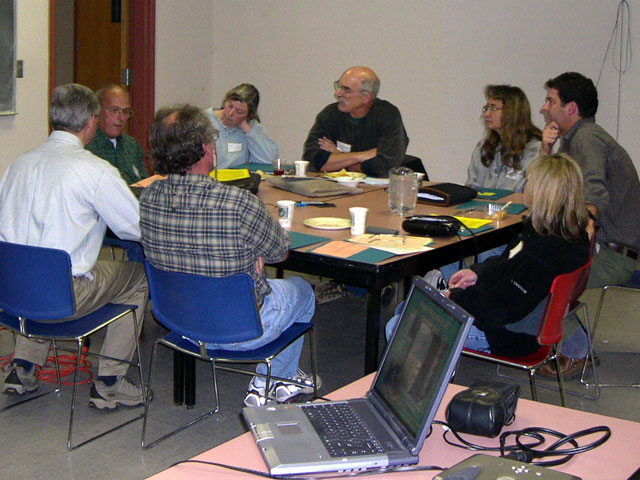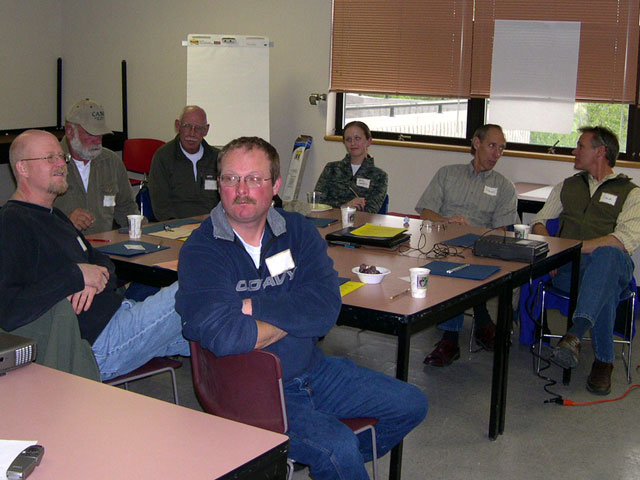 Friday, May 20, 2005, 6 to 10PM, at COCC, Wilderness Workshop for the USDA Forest Service
This invitation only workshop is being held under contract by the University of Idaho. Traditional Mountaineering is one of about 20 stakeholders who will participate in this scientific study.
Memo to Workshop Participants
Subject: Wilderness Workshop Information
Friday May 20, 2005 – Central Oregon Community College in Bend, OR

More specific information about the purpose of these wilderness workshops:

University of Idaho social scientists have been hired to conduct wilderness workshops in four Oregon communities for the USDA Forest Service. Forest Service wilderness managers are concerned about how to balance public use of wilderness and natural resource protection given recent increases in visitation to some wilderness destinations in Oregon and Washington. Specifically, managers are concerned about the impacts of increased use on visitors' experiences and would like to know stakeholder sentiments about possible actions the Forest Service might take to reduce the impact of increased visitation on wilderness experiences. This is why we are asking for your participation in this workshop.

To facilitate discussion, the workshop will focus on the Three Sisters Wilderness, where in fact there is increasing recreation use, particularly at places like the Green Lakes/South Sister area.

The workshop will provide an opportunity for you to discuss and explain your wilderness values and management preferences with other wilderness stakeholders. Although this information will help wilderness managers understand current wilderness values and management preferences, this workshop is not connected to any Forest Service planning or decision-making processes.
This workshop is part of a regional Forest Service wilderness study that is:

1) assessing current wilderness values and management preferences; and,

2) assessing the effectiveness of group meeting strategies that attempt to empower stakeholders to make informed
decisions about management actions and strategies.

The information that is collected during this citizen involvement meeting will:

1) help wilderness managers better understand the values and preferences of their stakeholders; and,

2) help public agencies better understand the effectiveness of current public involvement processes.

******************
Erin Seekamp, Research Assistant
Department of Conservation Social Sciences
College of Natural Resources
University of Idaho

Read more . . .


The Badlands Wilderness
Map, compass and GPS navigation training Noodle in The Badlands
Deschutes County Commissioners fail to support Badlands Wilderness!
Deschutes County takes no position on Badlands Wilderness
Deschutes County Commissioner DeWolf supports Badlands Wilderness
OpEd - Dirt road through The Badlands must close
Photos of Road 8 damage sent to Commissioners
Badlands Wilderness with a road?
BLM guidelines for Geocaching on public lands
Geocaching on Federal Forest Lands
OpEd - Geocaching should not be banned in the Badlands
Fee Demo groundwork may save Geocaching on our public lands
Protest of exclusion of Geocaching in Badlands WSA in BLM's UDRMP
BLM's UDRMP puts Bend's Badlands off limits to Geocaching
Deschutes County Commissioners hearing on Badlands Wilderness support
OHV use restricted in Upper Deschutes Resource Management Plan
Winter hiking in The Badlands WSA just east of Bend
Tread Lightly OHV USFS tip of the month
OHVs to be held to designated trails by USDA Forest Service!
New pole shows Badlands Wilderness favored by voters
BLM posts Reward for information on Juniper rustlers
BLM weighing public input on management plan
Oregon's Badlands hit by old growth Juniper rustlers Photos
Congressman Greg Walden to visit The Badlands
Badlands Wilderness endorsed by COTA
OpEd - Unregulated OHV use is being reviewed across the western states
OHV use curtailed by new USFS policy decisions
Sierra Club's Juniper Group supports Badlands Wilderness
OHV regulation discussed at BLM meeting in Bend, Oregon
OpEd - Badlands part of BLM's recreation management area
OpEd - We need the Badlands Wilderness
OpEd - Off-roaders have no reason to fear Badlands Wilderness designation
Speak for the Badlands at Town Hall Meeting
Hiking poles are becoming essential gear
Vandals destroy ancient pictographs in the Badlands
Senator Wyden tests support of Badlands Wilderness
Badlands Wilderness endorsed by Bend City Commissioners
The Badlands: proposed for Wilderness status
The Badlands unique geologic forms explained by Chitwood pdf
The Badlands, a brief history
The Badlands pictographs reported 75 year ago
Map of huge exclusive OHV areas adjoining the Badlands