TRADITIONAL MOUNTAINEERING ™
www.TraditionalMountaineering.org ™ and also www.AlpineMountaineering.org ™

™
FREE BASIC TO ADVANCED ALPINE MOUNTAIN CLIMBING INSTRUCTION™
Home | Information | Photos | Calendar | News | Seminars | Experiences | Questions | Updates | Books | Conditions | Links | Search

Read more:
OpEd to The Bulletin: Vote the Democratic Ticket!
Vote the Democratic Ticket!

My wife and I have been voting in national elections for over 60 years. The word back in the day, for all parties, was "Vote the Ticket". Often in the past, the newly elected political party has "swept the slate clean".

It is particularly important in this 2008 national election that supporters of Barack Obama and Joe Biden elect a filibuster-proof 60% Democratic Senate majority.

Jeff Merkley is the Oregon Democrats thoughtful choice to replace Republican Senator Gordon Smith.

For the last two years in the Senate, Republican Party Loyalists have stalled the work of the Senate by using the "filibuster rule" which gives any of the one hundred United States Senators the right to speak for an unlimited time before any up or down vote, unless 60% of the Senators vote for "Cloture".

According to Webster's, Cloture is the only procedure by which the Senate can vote to place a time limit on consideration of a bill or other matter.

Republican Party Loyalists have used this filibuster delaying tactic an unprecedented 104 times in the 2008 session to kill important bills for Veterans, the Middle Class, education, health care and more.

Oregon Senator Ron Wyden supports Jeff Merkley. Republican Senator Gordon Smith has voted against Democrat Ron Wyden over 1,700 times on the floor of the Senate. Republican Gordon Smith must go!

Vote the Democratic Ticket to help select a new team.
--Robert Speik, in Bend
Published in The Bulletin on Sunday, November 2, 2008

The Republican Political Party is responsible?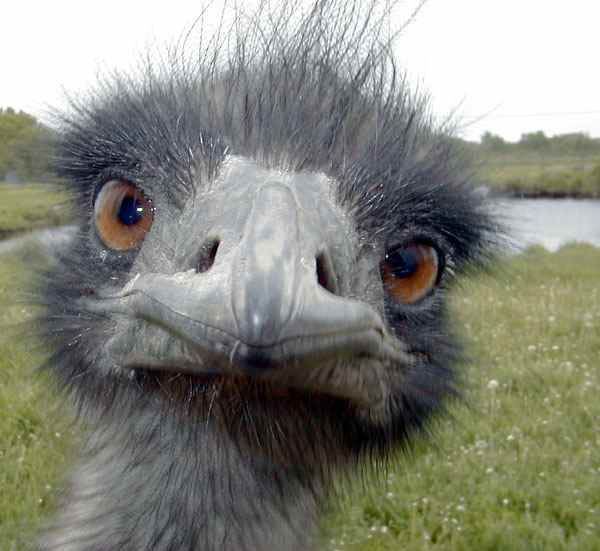 Read more . . .


Environment
Nation's forests might be on the road to ruin, by President Bill Clinton
Wilderness at risk from new Bush policies
Steens management scandal may affect wilderness study areas
BLM outsourced Steens Management Plan to mining industry leaders!
Owyhee River wilderness study area inventory with ONDA
OHV vandals charged in Yellowstone
Oregon's B and B Complex fire closure modified
Senate says NO to Big Oil in Alaska
Gloria Flora - Environmental Hero
Re-introducing wolves into Oregon
George Bush overlooking the environment

EASTERN OREGON ADVENTURES
Backpacking Big Indian Gorge in The Steens
Owyhee Canyon wilderness study area in south east Oregon


ONDA's Owyhee wilderness inventory camp near Rome, Oregon
NOLS group on an Owyhee River Canyon adventure
Owyhee River desert lands - Jordan Valley Rodeo
Steens Mountain wedding in Eastern Oregon

The Badlands Wilderness

BLM posts Reward for information on Juniper rustlers
BLM weighing public input on management plan
Oregon's Badlands hit by old growth Juniper rustlers
Photos
Congressman Greg Walden to visit The Badlands
Badlands Wilderness endorsed by COTA
OpEd - Unregulated OHV use is being reviewed across the western states

OHV use curtailed by new USFS policy decisions
Sierra Club's Juniper Group supports Badlands Wilderness
OHV regulation discussed at BLM meeting in Bend, Oregon

OpEd - Badlands part of BLM's recreation management area
OpEd - We need the Badlands Wilderness
OpEd - Off-roaders have no reason to fear Badlands Wilderness designation
Speak for the Badlands at Town Hall Meeting
Hiking poles are becoming essential gear
Vandals destroy ancient pictographs in the Badlands
Senator Wyden tests support of Badlands Wilderness
Badlands Wilderness endorsed by Bend City Commissioners
The Badlands:
proposed for Wilderness status
The Badlands, a brief history
The Badlands
pictographs reported 75 year ago
Map of huge exclusive OHV areas adjoining the Badlands