TRADITIONAL MOUNTAINEERING ™
www.TraditionalMountaineering.org ™ and also www.AlpineMountaineering.org ™

™
FREE BASIC TO ADVANCED ALPINE MOUNTAIN CLIMBING INSTRUCTION™
Home | Information | Photos | Calendar | News | Seminars | Experiences | Questions | Updates | Books | Conditions | Links | Search

Read more:
Photos of a NOLS group putting-in on the Owyhee River
Click on an image you like to see the full version; broadband folks can click here to see the full sized page.
* Mouse over for photo captions! *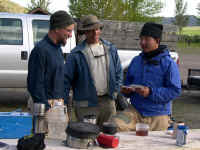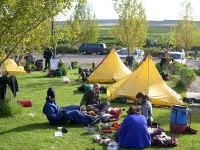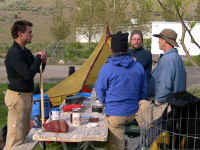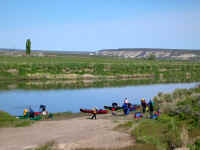 All images on this page Copyright© 2003 by Robert Speik. All Rights Reserved.

Check this web for more images from the magnificent Owyhee River desert lands in southeast Oregon.

Read more . . .
Oregon Natural Desert Association - ONDA
Oregon's Owyhee River inventory delivered to BLM
About the Owyhee River wilderness inventory with ONDA
Photos of the volunteer inventory:
ONDA survey of Owyhee Canyon
Owyhee Canyon Wilderness study area
NOLS adventure in the Owyhee Canyon
Owyhee River desert lands - Jordan Valley Rodeo
Steens Management Plan outsourced to mining proponents
A Steens Mountain adventure
Backpacking Steens Big Indian Gorge Photos of this trip
A Steens Mountain wedding
Basic responsibilities of the wilderness traveler
The Ten Essentials
Leave No Trace