TRADITIONAL MOUNTAINEERING ™
www.TraditionalMountaineering.org ™ and also www.AlpineMountaineering.org ™

™
FREE BASIC TO ADVANCED ALPINE MOUNTAIN CLIMBING INSTRUCTION™
Home | Information | Photos | Calendar | News | Seminars | Experiences | Questions | Updates | Books | Conditions | Links | Search

Read more:
Free solo climber Michael Reardon swept from Irish cliff and is lost at sea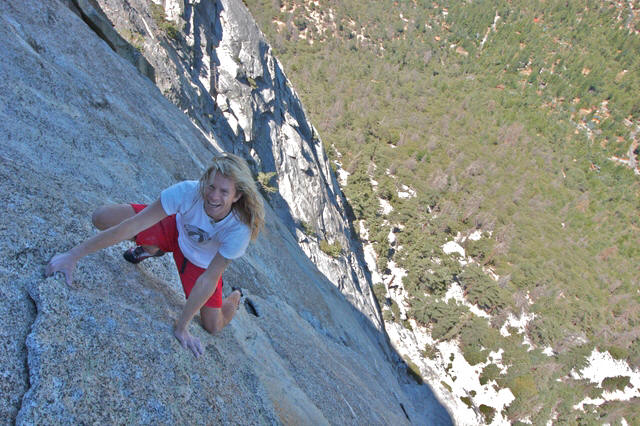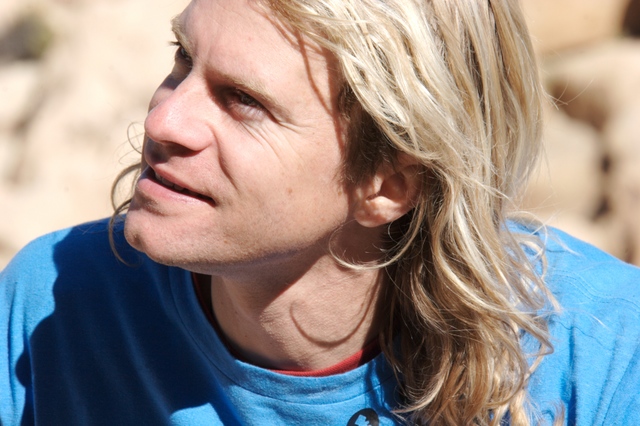 Island search for missing US tourist
www.Ireland.com

A search-and-rescue operation was under way off Valentia island in Co Kerry last night after an American tourist fell from a cliff while rock-climbing.

The accident occurred at about 5.15pm when the man, believed to be in his 30s and an experienced rock-climber, fell more than 30 feet into the sea at Dohilla, off the north side of the island.

The location is just underneath Valentia Coast Guard station and is a popular climbing area for enthusiasts.

The man, who has been staying in Killarney and was visiting Valentia for the day, was with two other climbers, who raised the alarm.

The Valentia lifeboat, a Shannon-based search-and- rescue helicopter, Coast Guard and cliff-rescue units, and a large number of locals were involved in the search which was expected to continue until light faded.
http://www.ireland.com/newspaper/breaking/2007/0714/breaking3.htm
Renowned climber is praised on fatal cliff-top
From Today's Irish Independent
By Anne Lucey
Wednesday July 18 2007

Rock climber Michael Reardon pushed himself to the limit of his abilities, but ships were never meant to remain in harbours.

Tribute was paid to the fearless way the solo climber lived his life, at a moving ceremony on the cliff-top overlooking his last dramatic climb on Valentia Island, Co Kerry yesterday.

Up to 150 people gathered in sunshine to pay their respects to the 35-year-old American who was washed out to sea on Friday, after scaling the cliff-face twice.

A hundred feet below, Navy and Garda sub-aqua teams scoured the sea-bed for any trace of the man renowned among climbers and mountaineers for his daring exploits without ropes or safety equipment.

A traditional lament on harp and tin whistle opened the ceremony attended by the missing man's wife Marci, their 13-year-old daughter Nicki, close friends, members of the rescue services, the gardai, local people and well-known figures from the sporting and climbing worlds.

These included the mountain-running champion John Lenihan and Kerry football great and island native Mick O'Connell.

Father Kevin McNamara, a curate attached to Killarney parish, led the prayers. Michael Reardon "wouldn't hurt a rock by putting a claw into it", in order to preserve it for future generations, he said.

He had left a mark that would never be forgotten. He had pushed things to the limit. A ship was safe when in harbour, but that was not what ships were for, the priest said.

West Kerry GP and poet Micheal Fanning read two of his poems: 'I run with the winds and moods', which he dedicated to Mr. Reardon's daughter, and 'Odysseus', a poem about daring people and those waiting for them, dedicated to Marci Reardon.

Extraordinary
Among many contributors, Mr. Reardon's friend and mountaineer Con Moriarty, with whom he stayed while in Kerry, said people had gathered to honour "a beautiful man" and a "truly extraordinary" climber. "I saw him as an artist," he added.

Towards the end of the ceremony, Nicki, tearful throughout the hour-long ceremony, spoke briefly of her father who was "louder" than most people and larger than life.

Flowers were brought to the scene along with a plaque made of local Valentia slate. A haunting rendition on the bagpipes of the Blasket island elegy 'Port na bPucai', an air said to echo the journey of the departing soul, ended the ceremony.

Those on the cliff waved to the divers on the boats below.

Mr. Moriarty asked for prayers that the ongoing search would bring closure for Mr. Reardon's friends and family.
--Anne Lucey
(Contributed by Patrick Sawyer on Supertopo.com)
http://www.supertopo.com/climbing/thread.html?topic_id=415971&tn=160
From Michael Reardon's website
January 26-February 5, 2007, Ireland - "Marci and I arrived in the early hours of Dublin time, hardly rested from the ten-hour flight (the designer of plane seats must be a midget with scoliosis) but excited at having our feet firmly planted on the soil of my ancestors."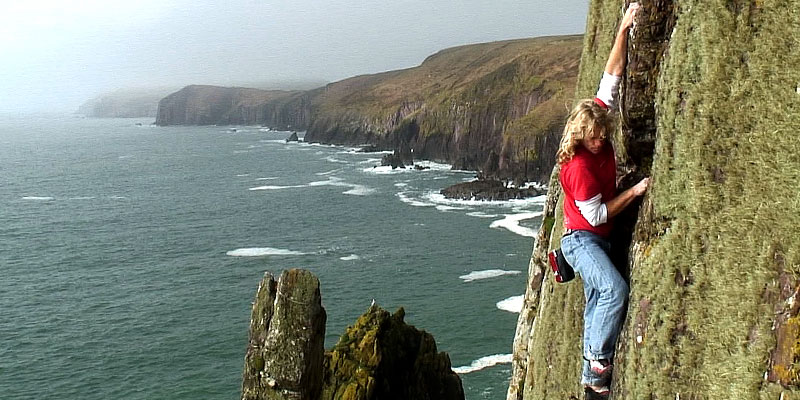 "The slide show that evening at The Bar Code in Dublin went without a hitch and to those that hosted and attended the event, I humbly thank you. The hardest thing to do is publicly speak about one's life, but the audience that evening not only came to listen about HERA and my achievements, they also kindly asked a series of questions that helped me to understand what I do more clearly and better explain myself more fully. The evening passed far too quickly, forcing Marci and I to say our goodbyes and drive off to the stunning Gap of Dunloe.

Arriving in darkness, we made it to the house we were to stay at in Beaufort with just enough time to grab a quick meal and a few hours sleep before Damien O'Sullivan, John, and Sally arrived for the next day's adventures. The area around Dingle is one of the many pathways to understanding the traditions and lure of Ireland. The residents speak fluent Gaelic and I've discovered over the years that their knowledge of history extends back to the dawn of time better than any history book could provide. The written word has been around for centuries, but it is the oral traditions passed through the ages that provide depth to this cultural preserve. The landscape is a stunning mix of open fields and wild brush that flow over the hillsides towards the big blue until ending as curtains around white sandy beaches, harbors of surf, and endless sea born cliffs with the occasional intimidating stack for color. The rock is a dark sandstone with stunning bands of white crystal embedded in haphazard patterns. During the winter months, the Atlantic pounds furiously against the walls and regularly sweeps hundreds of feet up on the land. This action during the earth's life has solidified the gneiss and cracked the bands, while keeping the upper vegetation at bay for climbers to play."
"The sun kissed us between clouds and once again I couldn't help but smile in admiration as Damien and John kept with pure traditional ethics and bounded up the routes in grand style, leaving nothing behind but the occasional splash of chalk when they finished. I soloed a couple classic lines, gaining comfort with the territory, then ventured out to three stacks nearby.
Traversing to the stacks was some of the most fun I've ever had in my life! The ocean was gently moving up and down against the wall, but was doing so with swells that pulled back to reveal sharp rocks created to devour even the toughest of souls, only to hide them and come back against the wall upwards of twenty-feet! To get to the first stack, I had to do a no-hands split with one foot on the stack, the other on terra firma, and gently reach over to a pinch aręte while ignoring the death waiting below. Climbing the stacks on all sides, while looking across the ocean towards America was an experience I'll never forget."
Re: Michael Reardon MIA???
July 18, 2007
Author: Rubi
Mountain climber
Vancouver Island, BC
Michael knew me as Rubi. I was one of his Outlaws. A recent interview went like this:

"The Outlaws - who is this bunch? The Outlaws are a group of misfit wild children who are the baddest motherf*#kers on the planet that do what they want, when they want, and always back each other up regardless of the situation. We're about living life to the fullest with the understanding that when we slide into our graves, it'll be as used up husks laughing that it was a helluva ride."

For as sad as I am about the passing of my dear friend Michael, I know how I have to continue on. I know that life must be lived to the fullest, that we all 'slide into our graves' at some point. My life will be ever effected by the time that I spent with Michael, and the other Outlaws (I will always have your backs). Michael's spirit and pride live on as strong as ever. I will share the spirit that you shared with me, I will connect with others the way you taught me was possible, and I will climb my pants off. Whatever I do - I will 'own it'.
It was a hell of a ride indeed. Rest in Peace Brother
--Rubi
(Rubi contributed the two images of Michael Reardon, first show above.)
http://www.supertopo.com/climbing/thread.html?topic_id=415971
The rest of the story!
Michael Reardon Missing in Ireland
Climbing.com
July 19, 2007
Michael Reardon, 36, the accomplished free soloist based out of Oak Park, California, went missing off the southwestern coast of Ireland around 5 p.m. Friday. He had just completed a climb near the Valentia Marine Radio Station, on the small island of Valentia, when a rogue wave took him into the sea. He did not fall 70 feet from the cliff top, or while climbing, as earlier reports had indicated. This is a report from his friend, the photographer Damon Corso, who was there at the time:

"It was just another day of climbing on Atlantic sea cliffs in Ireland with Mike (Reardon). We had arrived on Valentia Island in a slight fog and drizzle. Mike took me around the bottom of Wireless Point to an inlet merely 15 feet above the roaring Atlantic, a situation we were now used to. We arrived at a spot he had climbed at alone two weeks prior. Mike up and downed two different climbs while I shot photos trying to combine him and the raw force of the waves crashing all around us. He finished the two climbs and was waiting, on an-algae covered platform, for the big swells to pass by so that he could walk back over to me on the opposite side of the inlet. A rouge wave came into the inlet and curved rightwards as it crashed into Mike. He tried to stabilize himself on the platform but the water was too powerful and sucked him in. The current pulled Mike out 150-plus meters in mere seconds. I ran up the hill to the Valentia Coast Guard station a mile away. Mike was still conscious in the water when I left him. The Coast Guard arrived on the scene no more than 15 minutes after the incident. Mike was nowhere to be seen at this point. Twelve volunteer rescue boats, the Coast Guard Lifeboat and Chopper were on the scene that evening."

Rescue services worked until dark on Friday. And on Saturday, more Coast Guard boats and divers from the Naval Service combed the area, with searchers on foot looking along the shore. A helicopter with an infrared scanner searched on Friday and Saturday as well. Reardon had not been found as of Sunday, when it was reported that the search was scaling back
--Please stay tuned to Climbing.com for more.
http://www.climbing.com/exclusive/reardonmissing/



WARNING - *DISCLAIMER!*
Mountain climbing has inherent dangers that can, only in part, be mitigated
Read more . . .
Michael Reardon
Climbing Magazine
SuperTopo.com
Podclimber

About Alpine Mountaineering:

The Sport of Alpine Mountaineering

Climbing Together

Following the Leader

The Mountaineers' Rope

Basic Responsibilities

Cuatro Responsabiliades Basicas de Quienes Salen al Campo

The Ten Essentials

Los Diez Sistemas Esenciales