www.TraditionalMountaineering.org ™ and also www.AlpineMountaineering.org ™

™
FREE BASIC TO ADVANCED ALPINE MOUNTAIN CLIMBING INSTRUCTION™
Home | Information | Photos | Calendar | News | Seminars | Experiences | Questions | Updates | Books | Conditions | Links | Search

Some Speik family photos for our friends and family
Robert Lawton Speik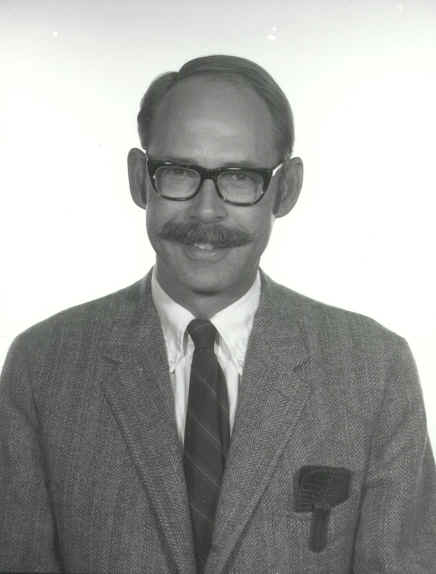 Passport picture for our summer camping in Europe in 1969.
We drove all over Western Europe with our three teens in a VW Camping bus.
We stayed in Zermatt and San Tropez on several later trips, sans kids.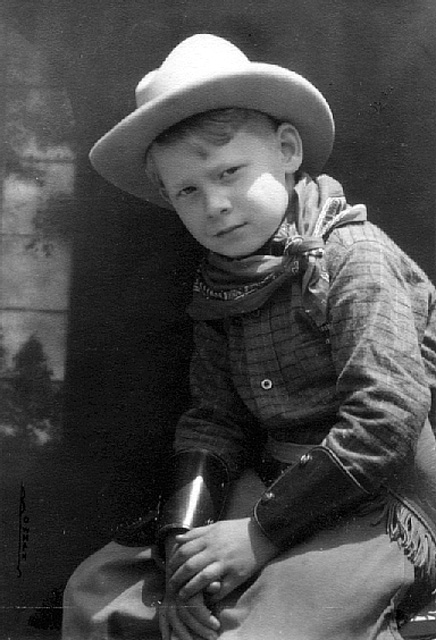 Outdoor Bob at about age five.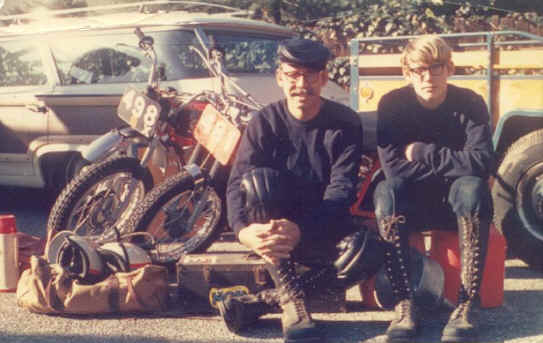 Rick and I raced in the Mojave desert in the late 1960s.
The Wilderness Act became law in 1964.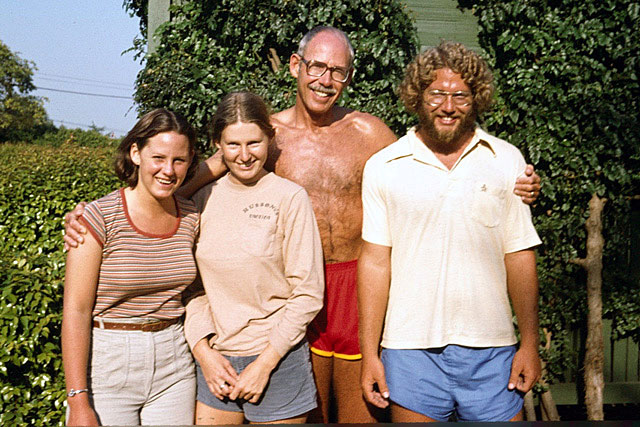 Post marathon gathering in the 1970s. Kathy, Sarah, Dad and Rick. Tommie took the picture.
I started running to get fit for desert motorcycle racing.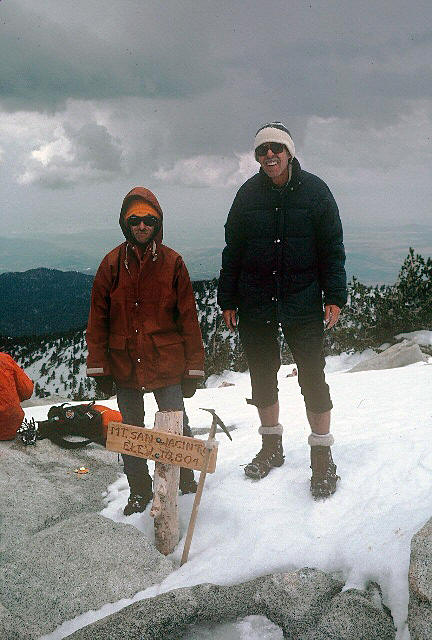 Summit of the Snow Creek Route, gain 10,000 feet.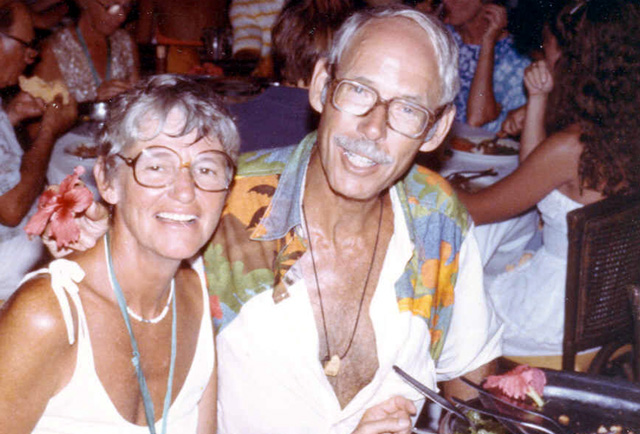 Club Med Guadalupe 1980s. Three two week trips!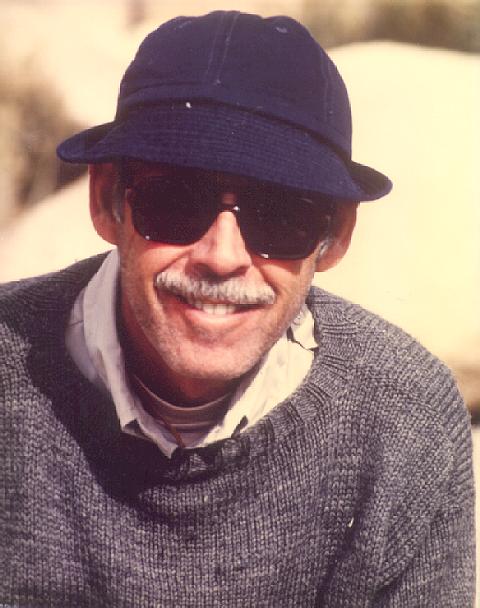 Sierra Club Leader in the early 1980's. Tommie knitted the sweater for me at Pomona College in 1950. I still wear it!
I became Chair of the Angeles Chapter's Mountaineering Training Committee in 1983.
We trained 1,000 students a year in Basic and Advanced Mountaineering.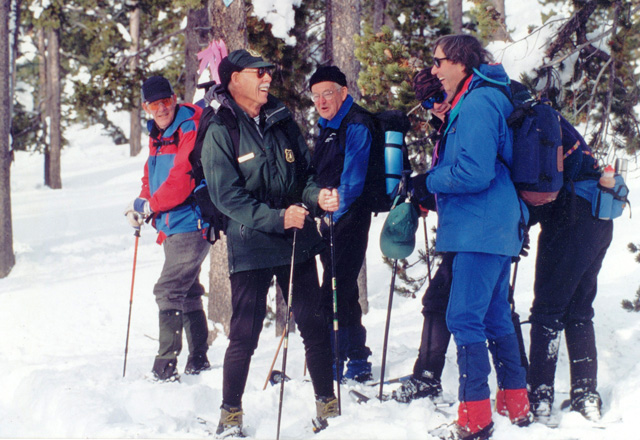 Wilderness Ranger volunteer on patrol encounters a Bend Parks and Recreation leaders group


Headed to the summit of Mount Jefferson.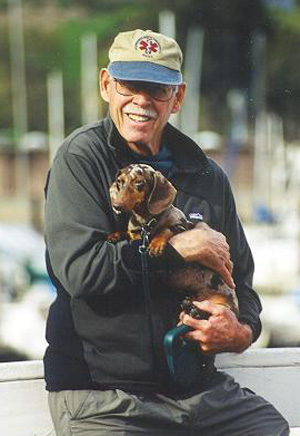 Baron Max von Munchausen sailing at Santa Barbara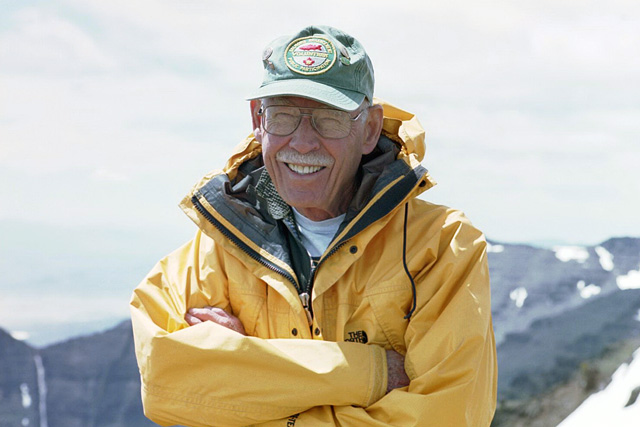 We became part of an impromptu wedding party on top of Steens mountain in 2000.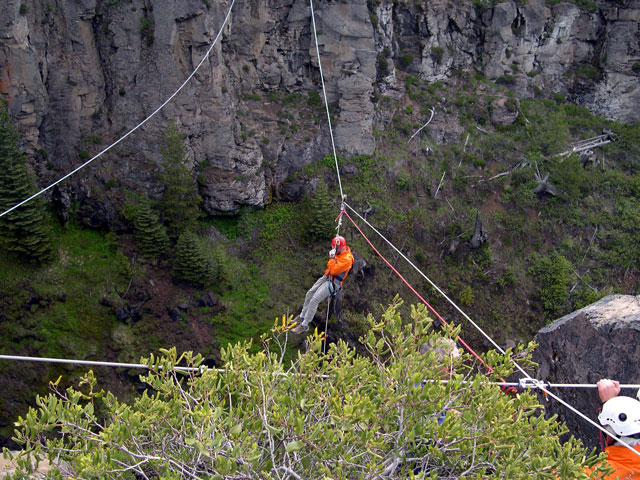 Bob was offered the opportunity to be the first tester of the 100' zip line rappel, set up for the X-Adventure Raid in Bend.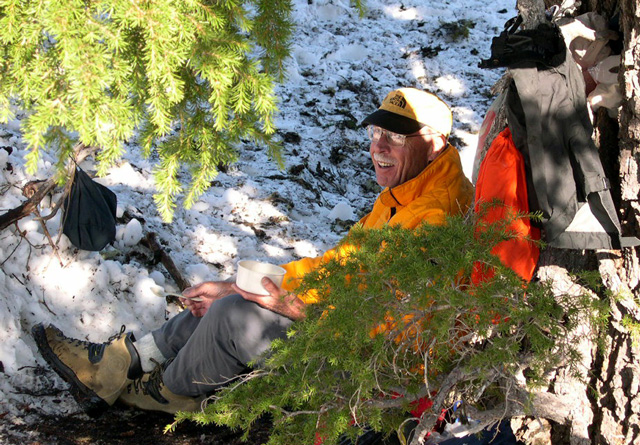 Oatmeal breakfast on the South Sister Free Seminar in Spring 2003


Read more . . .
Frederick Adolph Speik and Edith Lawton Speik
Lawrence Dorland Thompson and Lilian Ardell Stone
Robert Lawton Speik
Margaret Thompson Speik
The kids and grandkids
Baron Max von Munchausen
Family trips